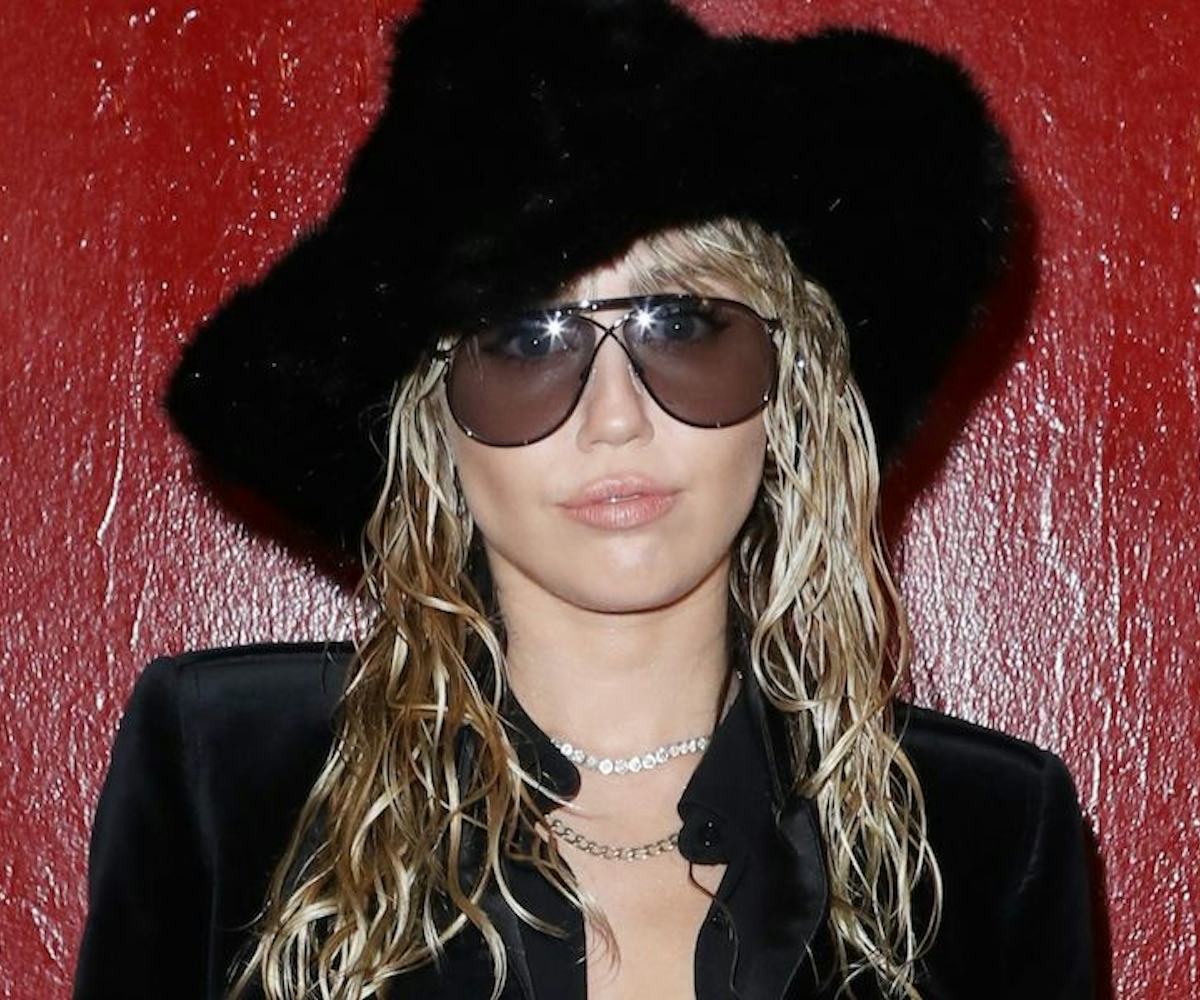 Photo by Matt Baron/Shutterstock
Miley Cyrus Says "You Don't Have To Be Gay" In Homophobic Livestream
She's since responded to backlash on Instagram
UPDATE 10/21/19 3:11pm: Miley Cyrus has since responded to the backlash surrounding her Instagram Live with a series of posts to her story. After two reaction images of Cyrus as a child, she wrote on a third slide, "I was talking shit about sucky guys, but let me be clear, YOU don't CHOOSE your sexuality. You are born as who you are. It has always been my priority to protect the LGBTQ community I am a part of."
*****************************************************************************
Miley Cyrus hopped on Instagram Live with Cody Simpson on Sunday to share some, well, pretty homophobic dating advice with fans. Cyrus referred to herself as previously having "hardcore feminist vibes and not allowing anyone in," before implying that she chose to be gay, and now, has chosen not to be (which isn't how sexuality works, but you already know that).
"There are good men out there, guys, don't give up," Cyrus stated, presumably to her heterosexual fans. She continued, "You don't have to be gay, there are good people with dicks out there, you've just got to find them. You've got to find a dick that's not a dick, you know," interrupted only when Simpson laughed and repeated, "You don't have to be gay." It only got worse as Cyrus went on to say, "I always thought I had to be gay, because I thought all guys were evil, but it's not true. There are good people out there that just happen to have dicks. I've only ever met one, and he's on this live," referring to Simpson. Pretending as though queer identities are willingly chosen is wildly incorrect and harmful, as is equating dicks with a single gender.
Fans have since voiced their criticism of Cyrus' damaging statements across social media, expressing the hurt caused from her flippant livestream.
These new statements from Cyrus are a far cry from the nuanced description of her sexuality given to Elleback in July, while she was still married to Liam Hemsworth. "I'm in a hetero relationship, but I still am very sexually attracted to women," she told Elle, adding, "People become vegetarian for health reasons, but bacon is still fucking good, and I know that." She noted she wasn't with Hemsworth because of his gender, explaining: "I made a partner decision... This is the person I feel has my back the most."
Cyrus' previous sentiments have led some fans to question whether or not Cyrus was serious with her livestream, referring to her statement as a "joke about her own sexuality." Cyrus has removed the IG Live from her story.