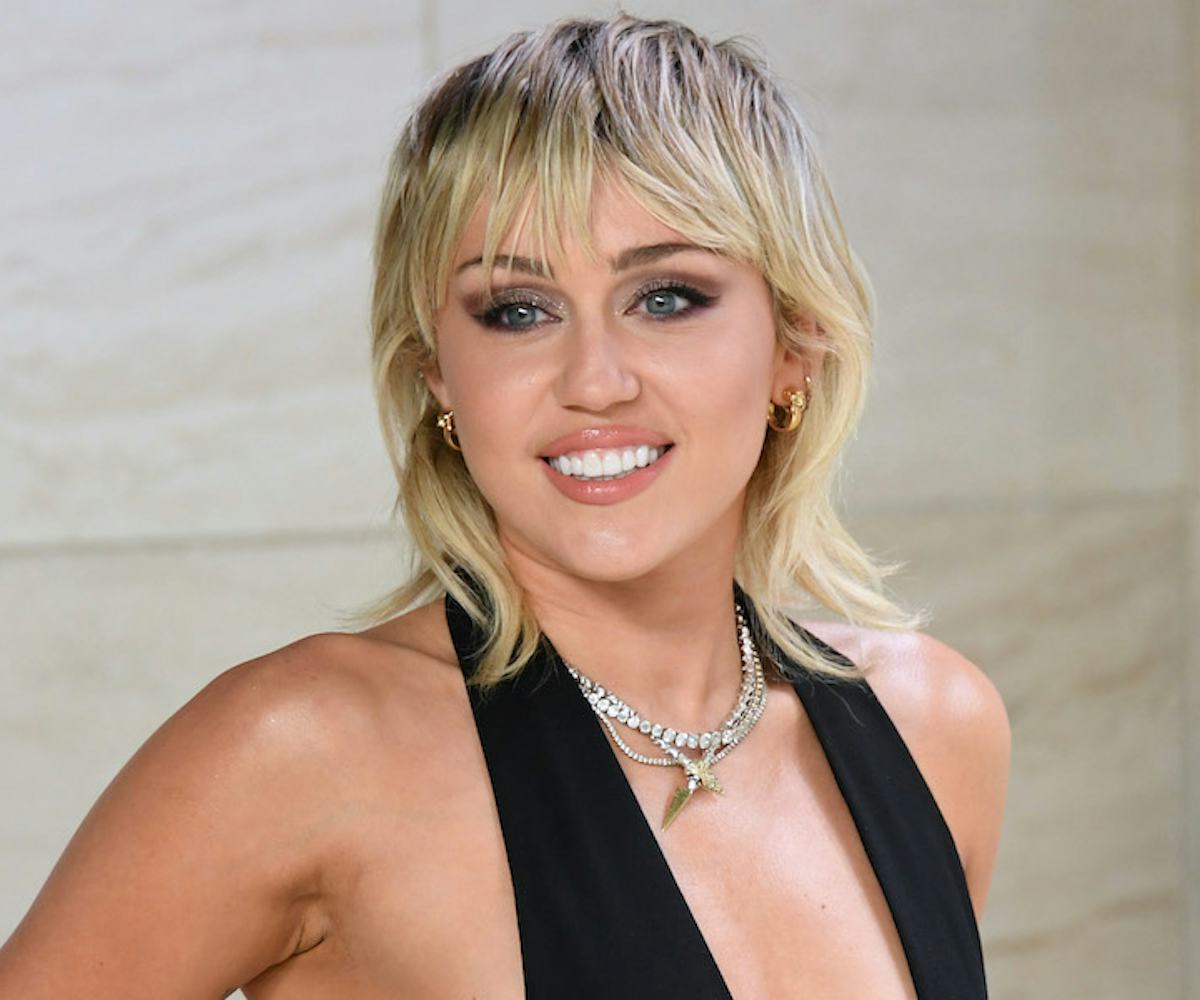 Photo via Getty
Miley Cyrus' IGTV Live Show Is A Cheerful Quarantine Watch
Bright Minded is helping you stay "lit"
One weird side effect of the masses self-isolating due to COVID-19 is that people are now going live on Instagram at an alarming rate. Miley Cyrus is not immune to the lure of chatting into the void, and launched her IGTV series Bright Minded. The show will air Monday through Friday at 11:30am PST, and hopefully bring some peace and semblance of a schedule for everyone trapped at home. According to her Instagram bio, each episode of Bright Minded will bring in "special guests discussing how to stay LIT in dark times." Guide us toward the light, Miley, we're begging you.
So far, Miley has brought on fellow famous friends for candid for heartfelt chats, including the likes of Demi Lovato and Amy Schumer, as well as the purest couple from Netflix's extremely popular and unhinged dating show Love Is Blind, Lauren and Cameron. Naturally these chats include the topics on everyone's mind — COVID-19, the importance of social distancing, and other helpful tips on how to find peace through these uncertain and tumultuous times. While speaking with Lovato, Miley confessed the difficulty of away from loved ones. "It's the hardest thing for me because I wanna do this with [my mom] so bad but she visits my grandma every single day," said Miley. Celebs are just like us — they're also lonely and scared in the midst of a pandemic!