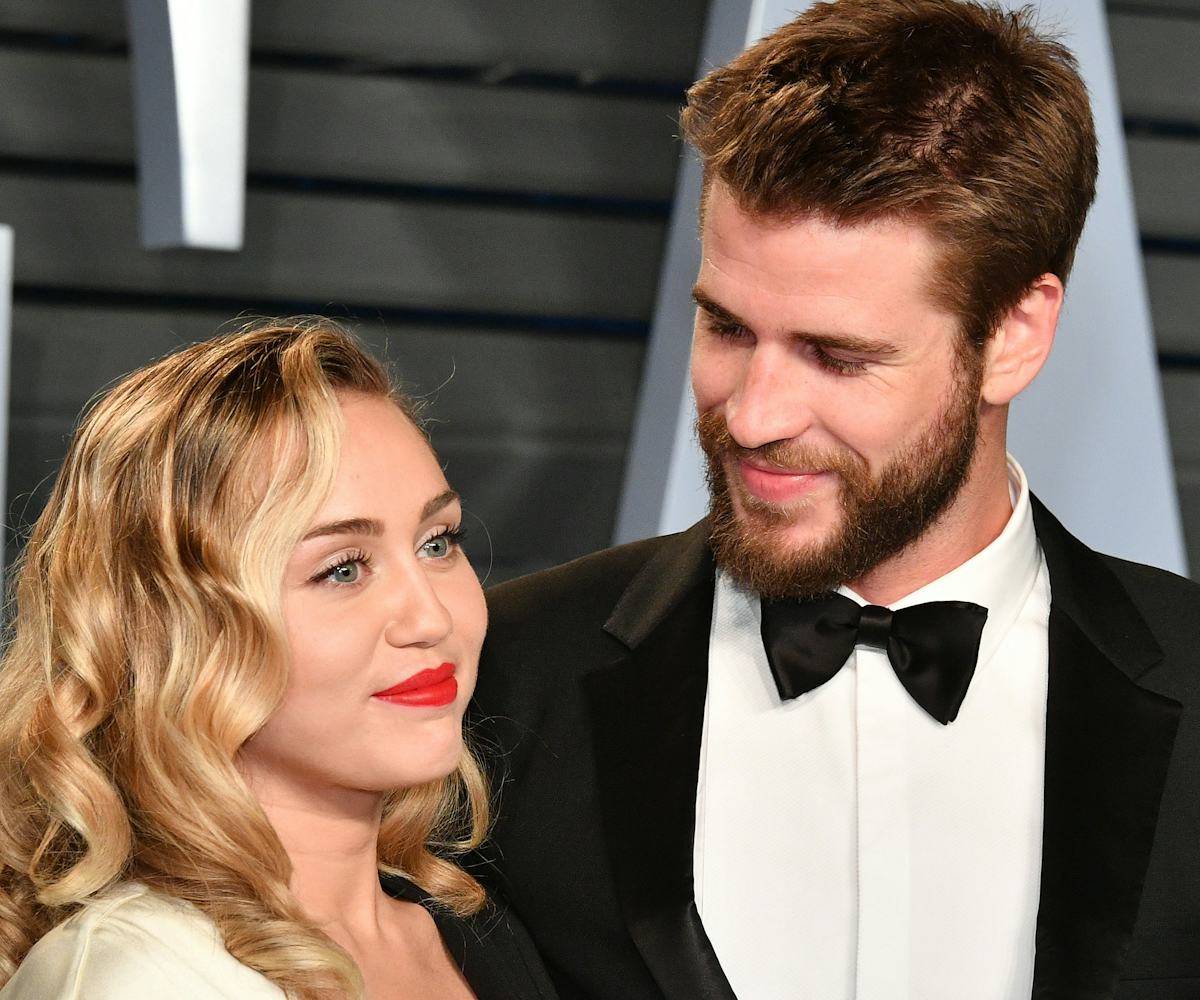 Photo by Dia Dipasupil/Getty Images
Miley Cyrus Wrote An Adorable Birthday Love Letter To Liam Hemsworth
In celebration of her new husband Liam Hemsworth's birthday, Miley Cyrus shared a letter to Twitter along with an old photo and video of the two. The couple got married in an intimate ceremony just after Christmas this past year, 10 years after meeting on the set of the Nicholas Sparks film they starred in, The Last Song.
In the letter to Hemsworth, Cyrus lists the things she loves most about him, doting on even the smallest moments from their day-to-day life. She brings up things like, "The way you go outside when I ask 'what's the weather like?' Instead of checking your phone…" and "I love your dirty socks on the floor cause that means YOU'RE HOME." As the lazy half of a relationship, I particularly felt seen by this one: "I love having a teeth brushin' partner & when I'm lazy how you'll comb my hair."
Her ode to simple pleasures and being in love is arguably the most wholesome thing I've seen on the internet in a long time. She concludes her letter, "You and Me baby ….. let's take this dark place head on and shine thru with the light of L.O.V.E," adding lastly, "Thank you for giving me the happiest days of my life." Read this and tell me you're not crying.
The photo and the video, meanwhile, give a peek into the couple's most goofy selves, making funny faces and Hemsworth showing his best dance moves in a selfie video taken by Cyrus.