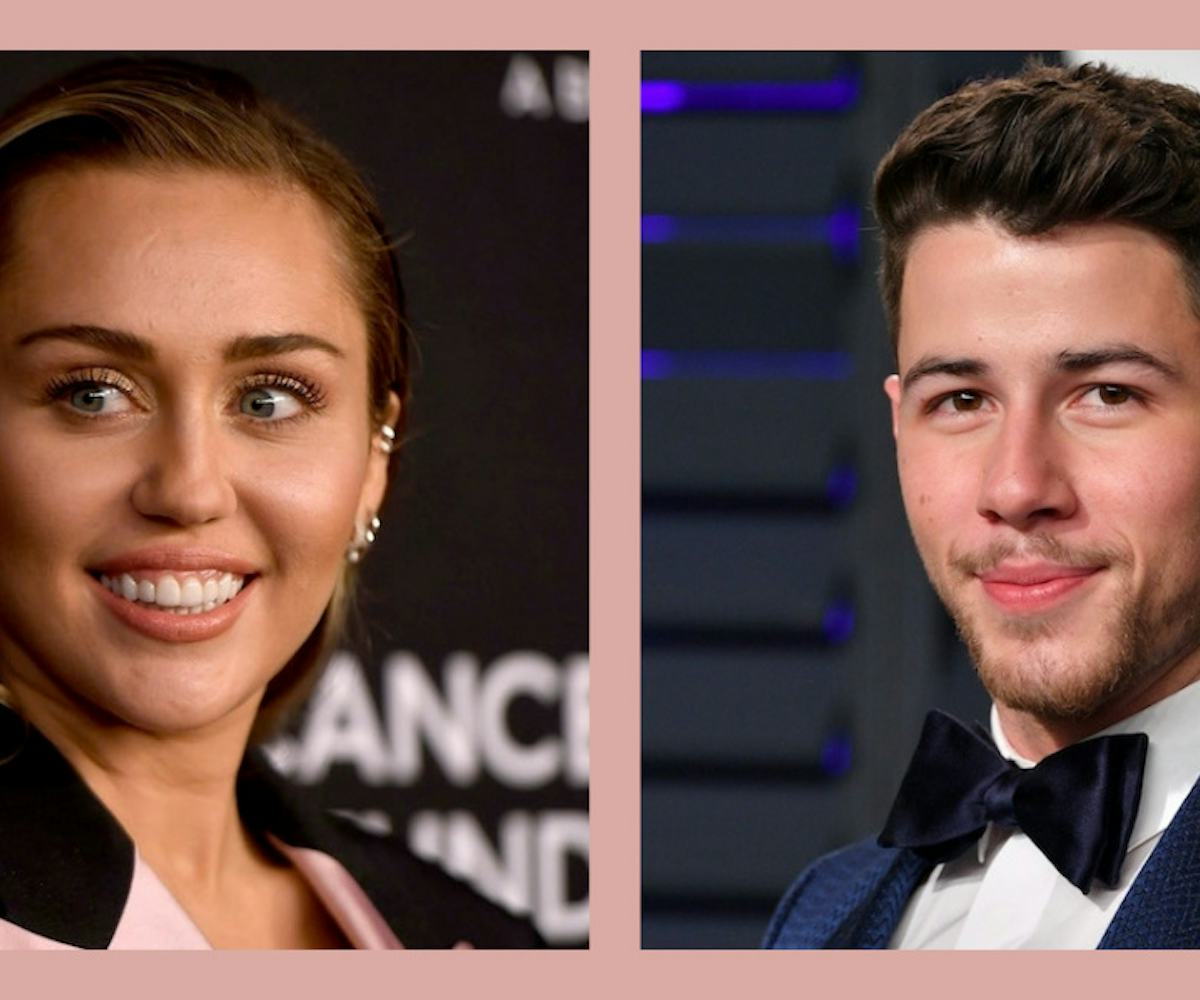 Photos by Frazer Harrison, Dia Dipasupil/Getty Images
Miley Cyrus Is All Of Us After Receiving A Compliment From Ex Nick Jonas
Miley Cyrus just revealed what's going down in the DMs between herself and ex-boyfriend Nick Jonas in the midst of her social media hot streak and, in the process, has given false hope to all of the fans who secretly still 'ship Niley despite the fact that they're bothmarried. There's definitely no relationship drama here, but knowing your ex has seen you thrive online is always worth a good digital hair flip.
Miley teased fans with a screenshot of a recent DM from Nick in which he compliments her recent throwback posts. Clearly caught up in her nostalgia, Miley shared another account's post of an old photo of herself and sister Noah Cyrus donning Jonas Brothers merch with Nick. "Amazing," he replied, "These throwback shots have been [fire]." Miley then posted an edited video of herself dancing to "7 Rings" with the caption "that moment when even your ex knows your socials have been [fire]."
And they have been. One I can't stop thinking about is the video she shared of herself performing the breakup song and smash hit "7 Things," which she calls her generation's "7 Rings."
The two are clearly thriving in their respective relationships now, but I'm sorry, as a former Niley truther, I'll be over here listening to "Wedding Bells" a few more times before I am able to push all my Niley memories back down where it came from. They were truly the teen dream couple of my generation, despite dating only for a hot second when they were both 13. Ah, young love.