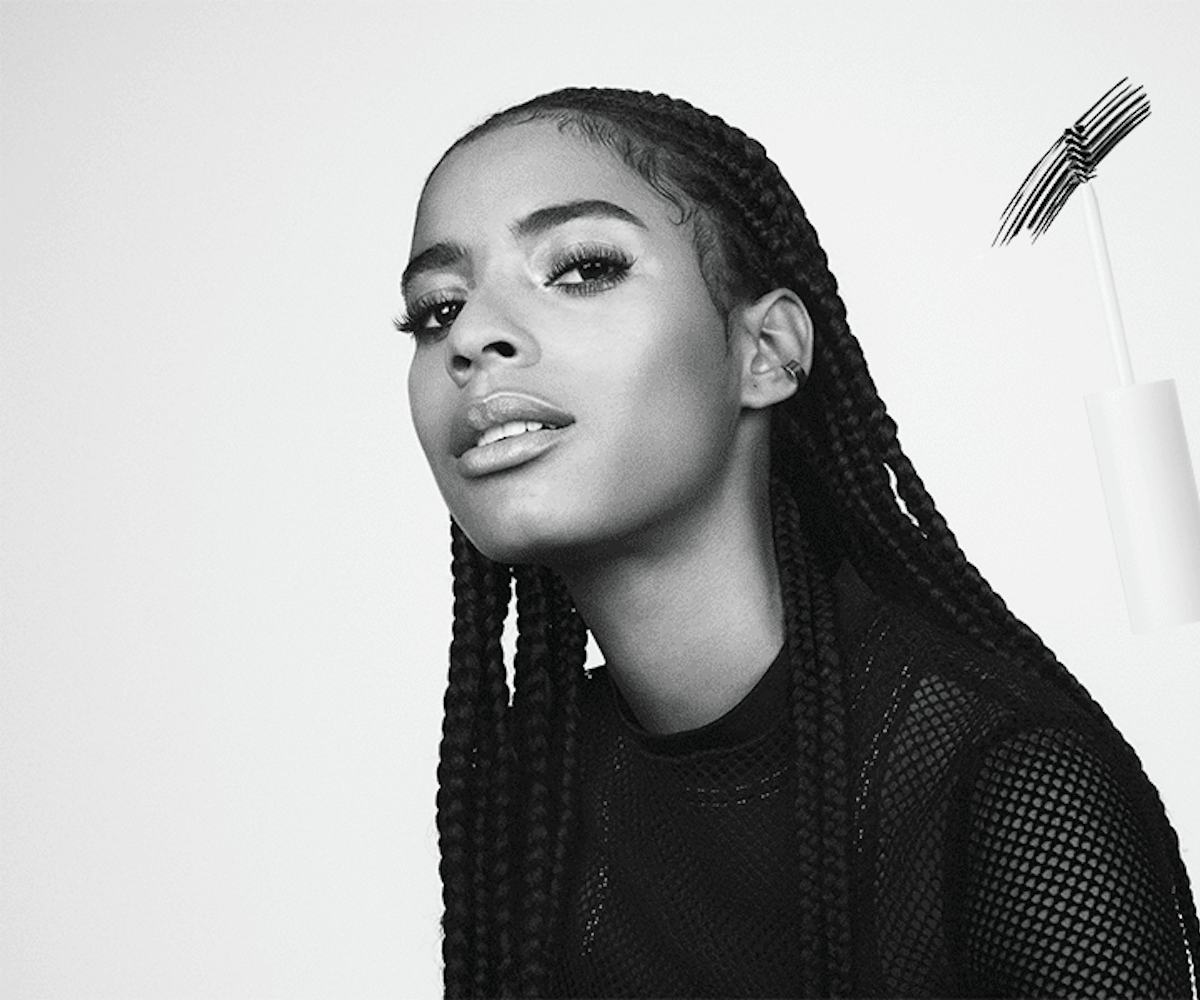 Photo Courtesy of Milk Makeup.
Milk Makeup Is Launching A Waterproof Kush Mascara For All The Criers Out There
Plus more brow shades and a lash primer
Milk Makeup is blessing your 4/20 celebrations with all new Kush products. Starting this Saturday, Milk is finally launching a waterproof version of its popular Kush Mascara for all the instant criers out there. Along with the mascara, the beauty brand is launching a lash primer and more than doubling its shade range of the Kush Fiber Brow Gel.
The launch of this new waterproof mascara isn't just cutely timed with 4/20 for its namesake ingredient alone. Waterproof eye makeup is a must have for anyone who might need to throw some eye drops in at a moments notice to clear up redness. With the new primer to go along with it, not only will your mascara stay in place, but your lashes will be even fuller and longer than ever.
Each of the new shade additions to the brow gel line carry the 4/20 theme, just like the originals. The five new shades, which range from MJ, a cool blonde, to Diesel, a cool brown/black hue, expand and fill in the gaps amongst the first three. Now, all we need are fun colors to brighten up the lives of those who have long ditched earthy-toned hair. Where's a blue brow gel when you need one?
Peep the new product offerings below, and celebrate 4/20 by expanding your makeup stash this weekend. And if you haven't already, peep all the latest Kush drops which include masks and more.
Milk Makeup, Kush Waterproof Mascara, $24, available on 4/20 at Milk Makeup.
Milk Makeup, Kush Lash Primer, $24, available on 4/20 at Milk Makeup.
Milk Makeup, Kush Fiber Brow Gel in Hemp, $18, available on 4/20 at Milk Makeup.
NYLON uses affiliate links and may earn a commission if you purchase something through those links, but every product chosen is selected independently.