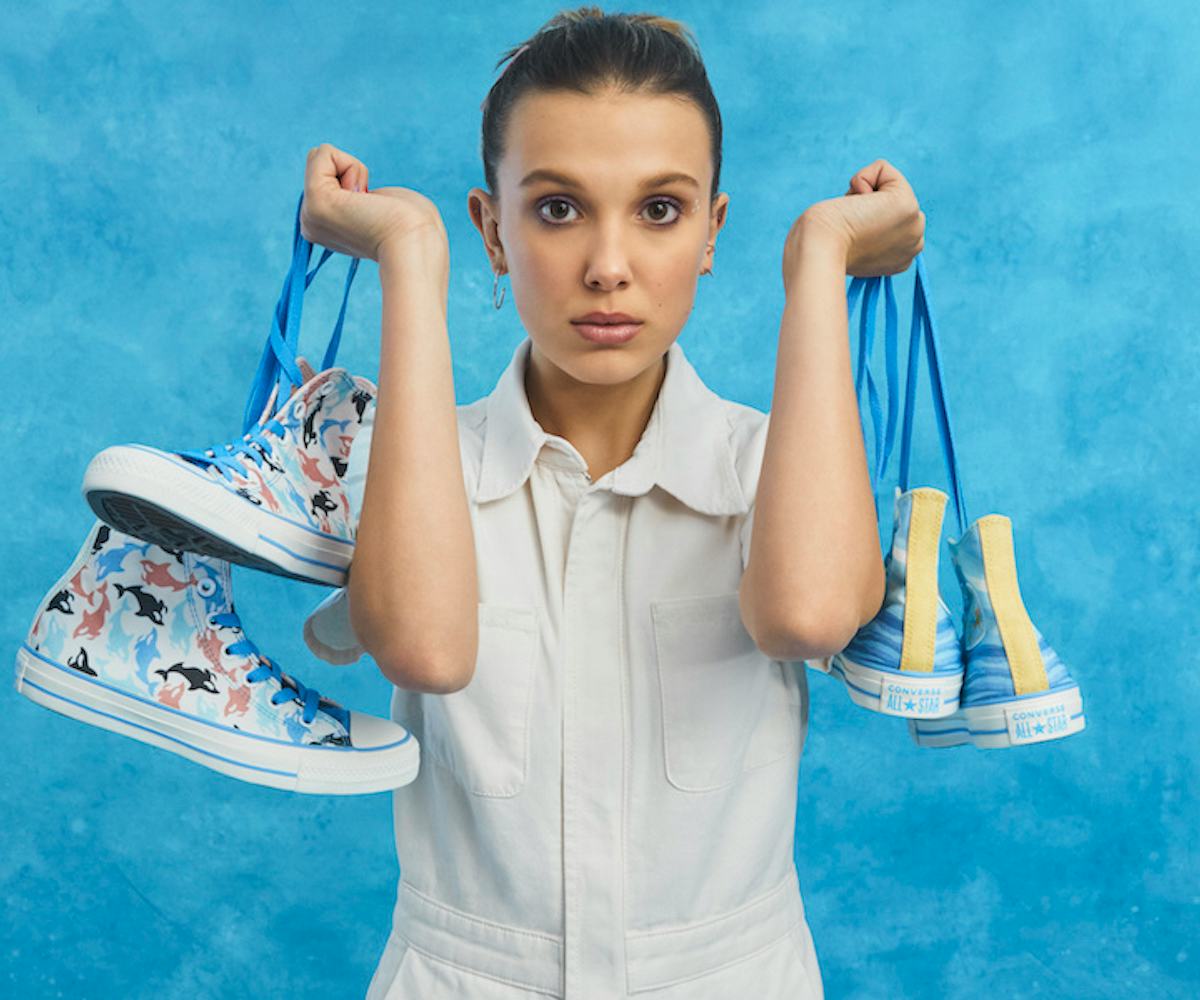 Courtesy of Converse
The Millie Bobby Brown Collab With Converse Is Customizable
Millie Bobby Brown has an adorable new collaboration with Converse, and starting at 10am EST today you can customize your own pair however you'd like. When creating the collection, Brown used her love for the ocean to inspire a pretty selection of ten colors and patterns that fans can choose from to create their own unique new shoes.
Killer whales were Brown's ocean creature of choice when creating some of the prints, with one suggested print option featuring the whales in their true black-and-white hues, while another changes them into different shades of blue and coral. The best part of the entire collab is that the personal customization options let you perfect each small detail, right down to the color of the logo and even the eyelet—so you won't be left thinking, hm, I wish *this* was just a little different.
The campaign imagery offers just the right amount of inspiration for fans—myself included—who might have a hard time deciding between all the options (or can't settle on just one). Luckily, the palette is already well-curated, with pastel and oceanic hues that all look effortlessly pretty together.
Check out three potential options below, and head over to Converse to customize your own pair with the Stranger Things star in her Millie By You collection.
NYLON uses affiliate links and may earn a commission if you purchase something through those links, but every product chosen is selected independently.