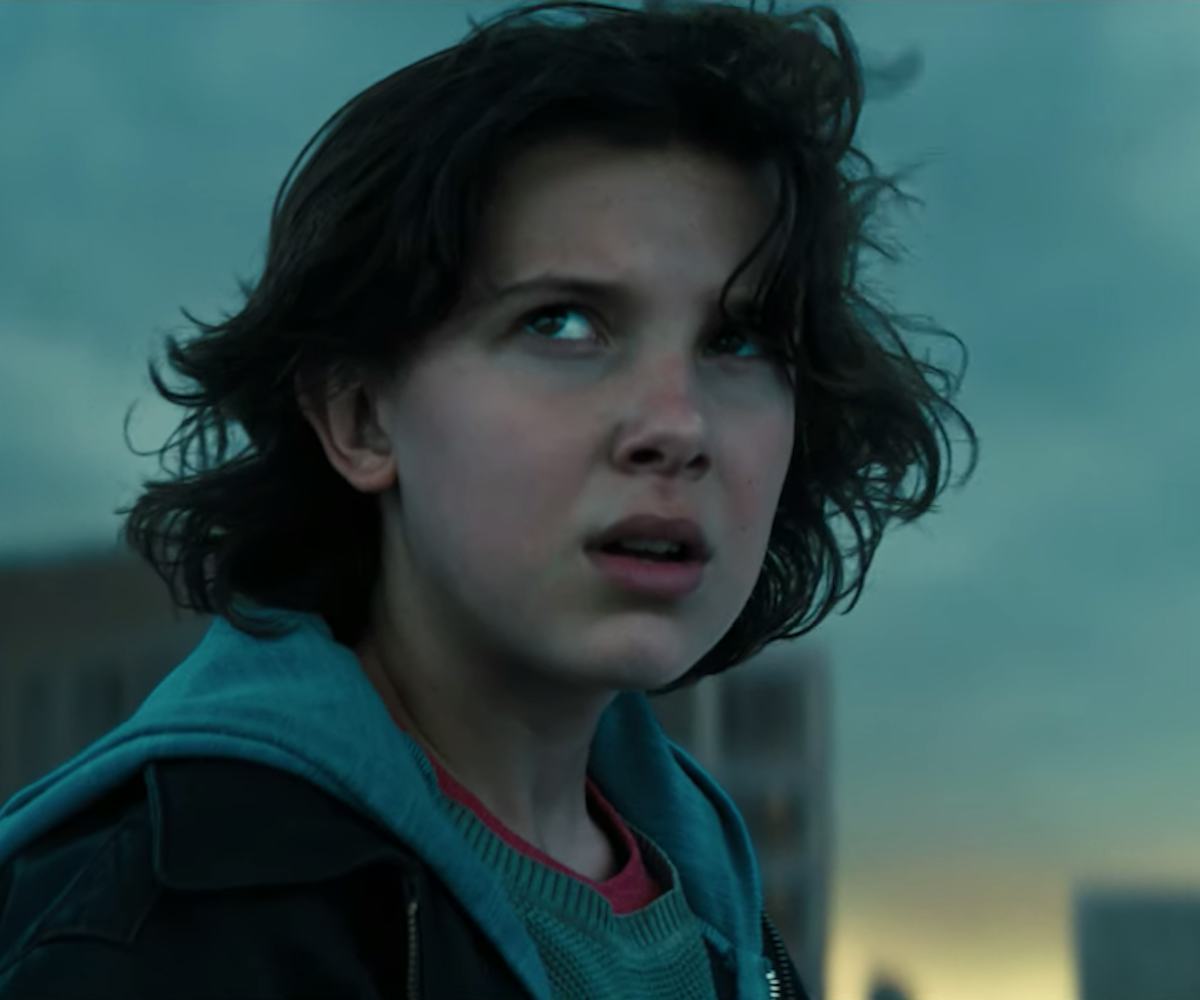 Millie Bobby Brown Comes Face-To-Face With Monsters Of 'Godzilla' In New Trailer
Eleven moves on to bigger monsters in her film debut
Millie Bobby Brown is set to make the leap from television streaming to the big screen later this spring in Godzilla: King of the Monsters—and the new trailer suggests she may be friendlier with thesemonsters than the creatures of Stranger Things.
According to the trailer, "17 and counting" monsters are emerging on earth under the command of a three-headed beast King Ghidorah, and Godzilla might be the only one able to stop it and save the human race from total destruction. Nevertheless, Madison Russell (Brown), daughter of a scientist who has long known of these monsters' existence, seems unafraid of the creatures as they come startlingly close to her and cause chaos around her.
Per Entertainment Weekly, Vera Farmiga, who plays Russell's scientist mother, has been kidnapped by a "mysterious organization" that has not-so-nice plans for the monsters. Director and co-writer Michael Dougherty explained to EW that scientists "have been sitting on this secret for decades because the existence of dozens of giant creatures hibernating around the world could send civilization into a panic." In the trailer, Farmiga states that the world will "perish" unless Godzilla is set free to fight on their behalf.
Watch the final trailer for Godzilla: King of the Monsters, below, ahead of its May 31 theatrical release.