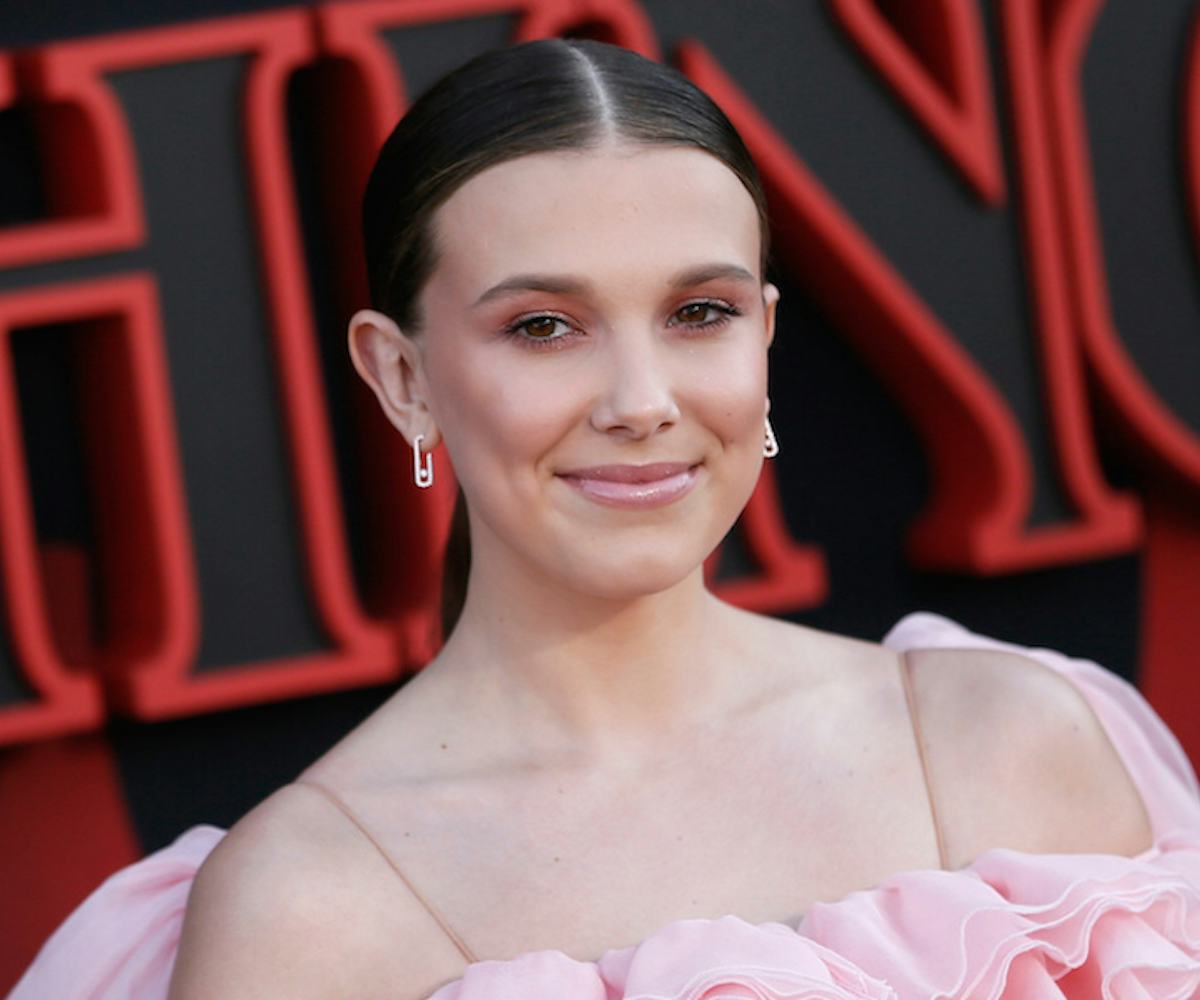 Photo by ETIENNE LAURENT/EPA-EFE/Shutterstock
Millie Bobby Brown Has Responded  To Backlash Against Her Faked Skin-Care Tutorial
The star wrote on Instagram that she's "still learning"
UPDATE 9/12/19 3:05pm: Millie Bobby Brown has responded to all the backlash against her faked skin care tutorial. "I'm still learning the best way to share my routines as I get to know this space better—I'm not an expert. I thought doing a quick video replicating my personal process for that night was okay, but that's not what was conveyed," Brown shared on Instagram. "I understand, I appreciate all of your feedback on this journey, please keep sharing your thoughts and I will too!"
***********************************************************************************
Millie Bobby Brown is being called out across the internet for a bizarre skin care tutorial she shared featuring her newly launched vegan skin care line, Florence by Mills. Viewers are claiming that the Stranger Things star doesn't even apply any products throughout the entire clip, pointing out that her makeup stays on the whole time. The video, which originally appeared on Instagram, has been removed by Brown from her own socials, but still lives on across the internet, because the internet never forgets.
And not only doesn't the internet forget, but it's also pretty harsh. Twitter user @sadfta reposted the clip to Twitter, writing: "Millie Bobby Brown is a weirdo loool. She did a tutorial with her skin care range and just pretended to use the products??? WHO IS SHE FOOLING???? Foolish girl."
In reply to their own post, @sadfta brought up Shay Mitchell's hilarious video from last year in which Mitchell apparently pretends to use Bioré cleansing water for #sponcon purposes.
Many are pointing out various aspects of Brown's clip that make it seem a little... off. "The bottles empty omg" one person wrote, cropping a specific moment in the video in which the product container seems to deflate.
"You can literally hear how dry her hands [were] when she rubbed them together like there's NOTHING on them," another person wrote.
One Brown fan created an account under the name of her skin care brand, Florence by Mills, which shared the original Instagram video. The comments section is filled with viewers calling Brown out for potentially not using her own products, also pointing out that she seems to be wearing eyeliner and mascara in the video despite having washed her face.
Dedicated Brown fans have come to her defense on Twitter, but they're far fewer in numbers. "Her skin care line is sulfate free which is why its not as foamy and doesn't make much noise when using," one person wrote, attaching another tutorial Brown had filmed where the products are evidently in use to try to show similarities.
Another tried to explain why the products seemed, well, invisible in the clip. "Millie Bobby Brown released vegan skincare products that don't lather when you apply them, which makes it seems like there's nothing," they wrote. "Stop trying to cancel a fifteen year old who's trying to help the world."
As seen with Mitchell, fake skin care videos are far from new, but it doesn't make them any less annoying or weird.