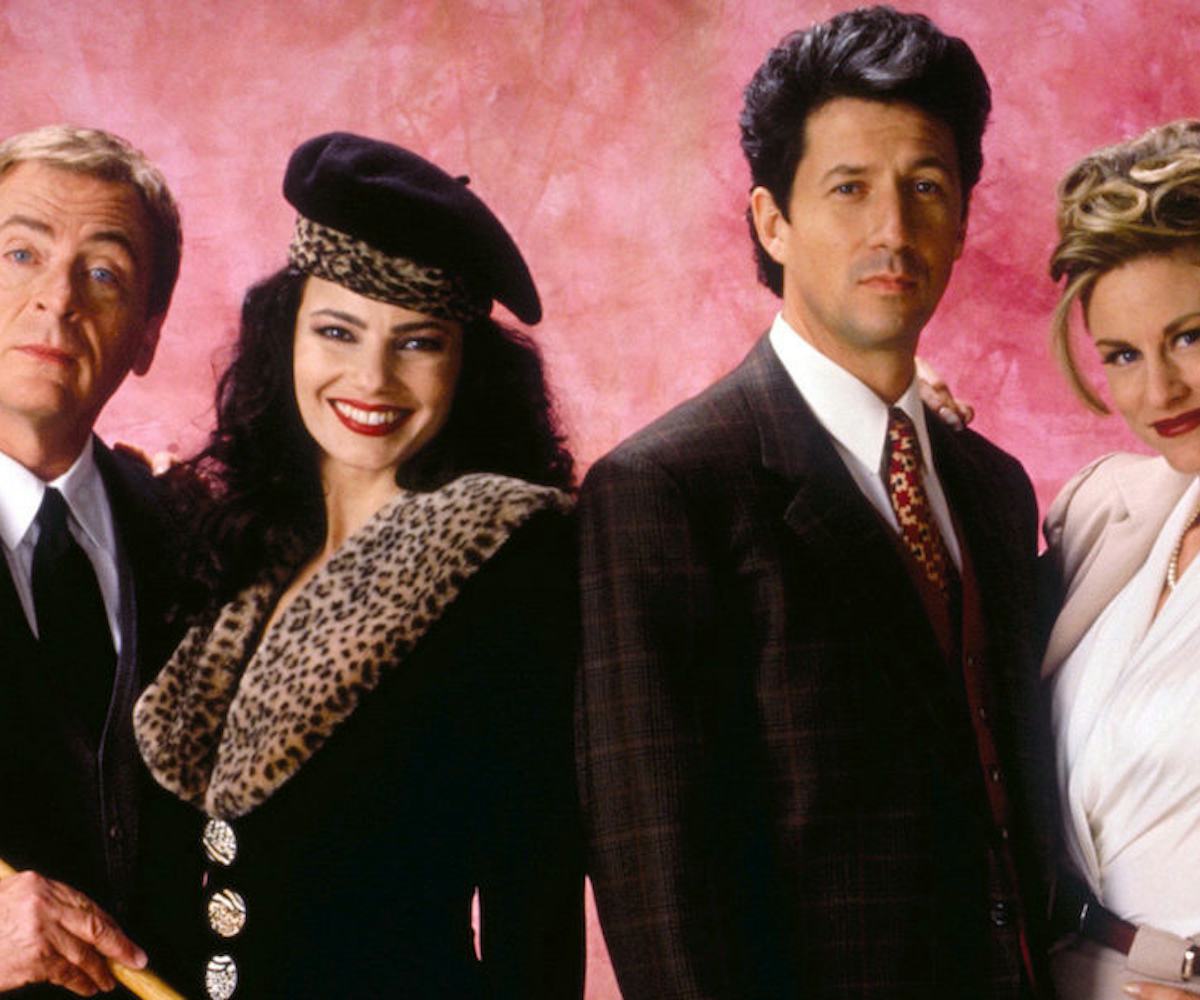 Photo by CBS via Getty Images
'The Nanny' Musical Is In Development
Yes, Fran Drescher is involved
We may have to wait a little while longer for the rumored reboot of The Nanny starring Grammy-winner Cardi B, but in the meantime, at least we can look forward to a different project based on the long-running 1990s CBS sitcom. Earlier today, it was announced that The Nanny is being developed into a Broadway musical. And before you ask, yes, the legendary Fran Drescher, who executive produced and starred in the original, is involved in the adaptation. She'll be writing the book alongside her fellow series creator, Peter Marc Jacobson.
As if that news wasn't exciting enough, the announcement also revealed that Drescher had fleshed out her team with the actress/singer/writer/producer/all-around-funny-woman Rachel Bloom. Fresh off her four-season run with the criminally underrated Crazy Ex-Girlfriend (which she created and starred in), Bloom admits, "The Nanny was a fundamental part of my childhood because it was the first time I saw an openly Jewish female protagonist on television. The story of Fran Fine, however, is a universal one that has touched the hearts of people of every race, religion, and orientation." Capturing some of that childhood magic, Bloom will work alongside her frequent Crazy Ex-Girlfriend collaborator Adam Schlesinger to write the music for the Broadway production. "I am so proud to be using the characters established by The Nanny to tell a new story about one woman's journey to becoming proud of who she is and what makes her different," she says.
"We are so excited to be working on the Broadway musical The Nanny," Drescher and Jacobson said about their upcoming project. "We're equally excited that the wildly talented Rachel Bloom will be writing the lyrics and music with the fantastic Adam Schlesinger, and to have the brilliant Marc Bruni directing." (Bruni last directed the critically-acclaimed Beautiful: The Carole King Musical.)
As for casting, though Drescher did plan to star in the aforementioned reboot, the actress does not have any plans to reprise her role in the Broadway production. "Of course I would do it myself but we'd have to change the title to The Granny," she joked. For now, the search continues, but according to Drescher and Jacobson, "We feel confident we will find a fabulous actress who is funny, charming, and has a great voice."
Currently, there is no word on when we can expect the musical to hit Broadway, but in the meantime, I'd recommend starting to save right now. Not only will tickets be in high demand, but this is also one show you're definitely going to want a new outfit for.