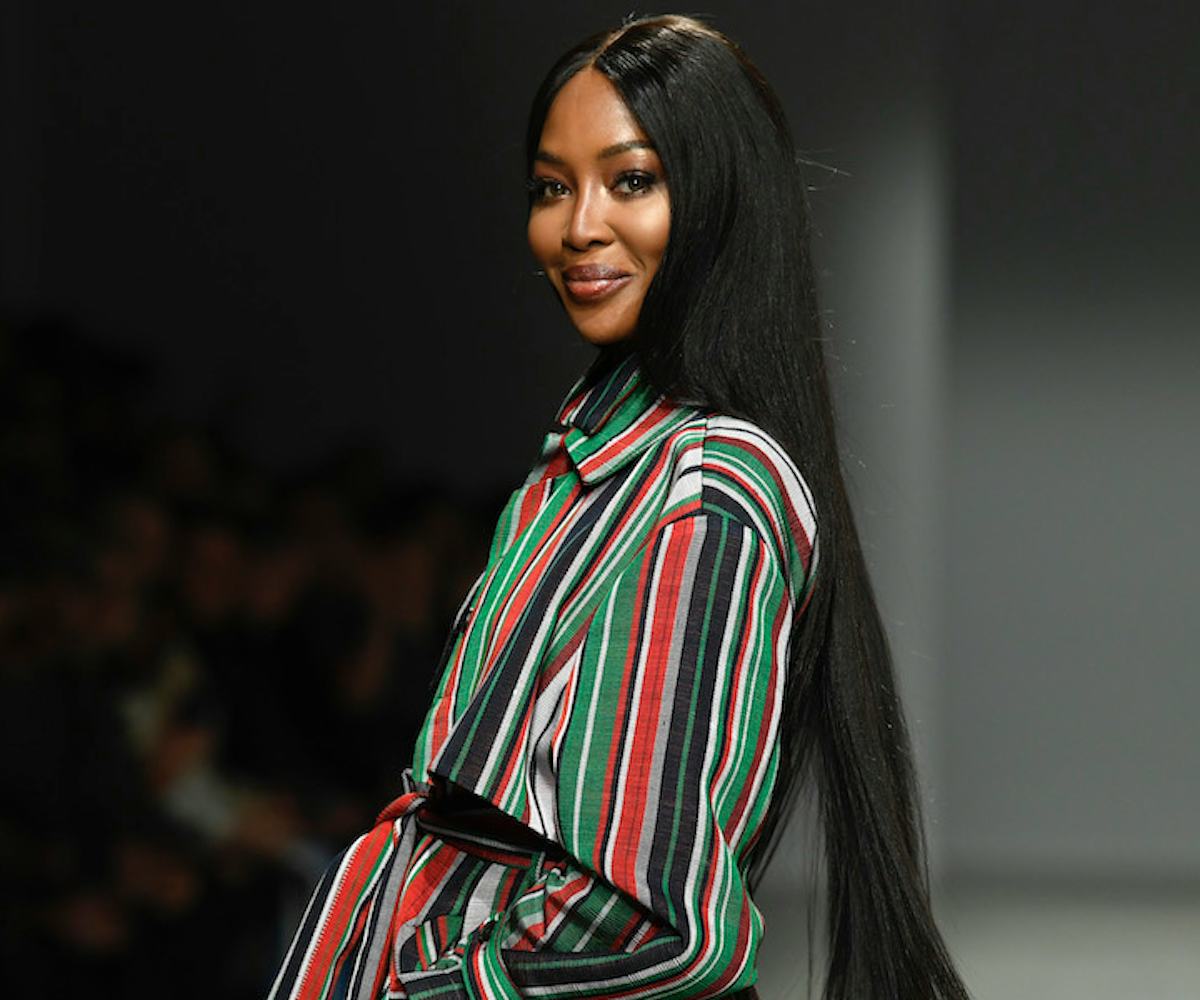 Photo by Kristy Sparow/Getty Images
Naomi Campbell Dons Full Hazmat Suit At The Airport
The fashion legend continues to take no chances when it comes to germs
Last year, before the world entered a state of emergency, back when things were still considered normal, Naomi Campbell instantly became a meme when she uploaded a video to her YouTube account detailing her incredibly extensive airplane disinfectant routine. Upon boarding the plane, the supermodel promptly pulled out a pair of disposable medical gloves, a pack of Dettol brand antibacterial wipes, and began cleaning. "Clean everything you touch. Anything you could possibly touch," she warned, while doing precisely that — from her seat and its armchair, to the pullout tray-table, the TV screen, and its remote. (Not one to take chances, she even scrubbed down the overhead bins. Who knows where people's carry on bags have been?)
At the time, some discounted these actions as overly excessive, but in our current era of coronavirus-induced mass hysteria, such precautions seem both necessary and prescient. Naturally, Campbell has decided to one-up the rest of us yet again. Now, in addition to her routine, the 49-year-old model is arriving to airports in full hazmat suits. How's that for capital-F Fashion?
Earlier today, the recent Vogue Hong Kongcover star was spotted boarding a plane from Los Angeles to New York while dressed in a full hazmat suit worn underneath a stunning camel cape (that was undoubtedly some luxurious blend of cashmere and mohair). To top off the look, Campbell kept her hands covered with a pair of bubblegum pink medical gloves and shielded her mouth and nose from unwanted germs with a cerulean blue face mask. Whether or not you find this look befitting for one of our world's foremost fashion icons is beside the point. After all, the knowledge that some people may scoff at her disinfectant routine certainly didn't stop her before. "This is what I do on every plane I get on. I do not care what people think of me," she said at the time. "It's my health and it makes me feel better."
Then again, she is Naomi Campbell, so don't be surprised if you see a whole host of fashion influencers adopting this look in street style photos by next week. The new trend is cleanliness.
Revisit Naomi Campbell's instantly iconic "Airport Routine" video below.