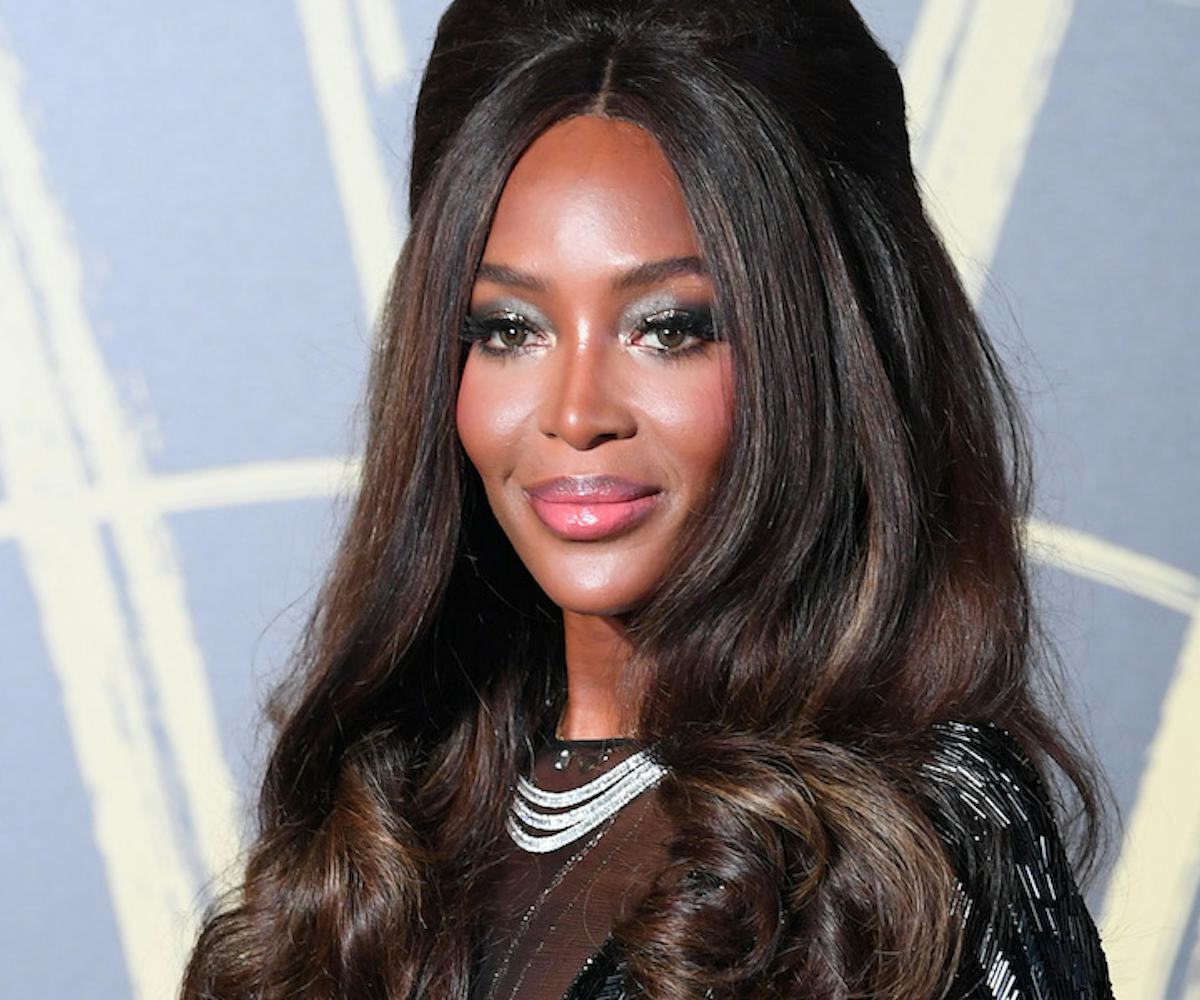 Photo by David Fisher/Shutterstock
Naomi Campbell Shares Meaning Behind The Bleeding Bullet Hole Dress
"This dress is not about glamorizing gun crime in any way"
Naomi Campbell turned heads during London Fashion Week earlier this month in a white gown featuring a gunshot wound-like design painted on the midsection of the dress, giving the illusion that the wearer has been shot in the abdomen. The Nigerian-born, London-based designer behind the look, Mowalola Ogunlesi, as well as Campbell, have now shared the meaning behind the piece.
Mowalola first describes "Coming For Blood," the collection from which the gown comes, as "a delving into the horrific feeling of falling in love" before further explaining its depth. "This dress is extremely emotional to me—it screams my lived experience as a Black person. It shows no matter how well dressed you are or well behaved, we are time after time seen as a walking target," they write. "I'm in a privileged position to be able to speak on issues that others would be silenced on. Inequality is still rife and newspapers clawing at my work is testament to that." Campbell also shared the statement on her Instagram in a carousel along with a photo of her wearing the gown.
According to The Independent, while the dress was lauded by many as a powerful statement on gun violence when photos were released, "others believed the garment undermined victims with some calling it 'insulting' and 'bad taste,'" which may have prompted the statement.
In addition to sharing, Campbell also commented under Mowalola's statement on Instagram. "This dress is not about glamorizing gun crime in any way. It's an artistic statement," Campbell wrote. "I support @mowalola (British Designer), who's doing such great work and is passionate about bringing such a serious issue to light through her designs. Proud of you & your courage, as we are still in the grips of trying to balance diversity in the U.K."