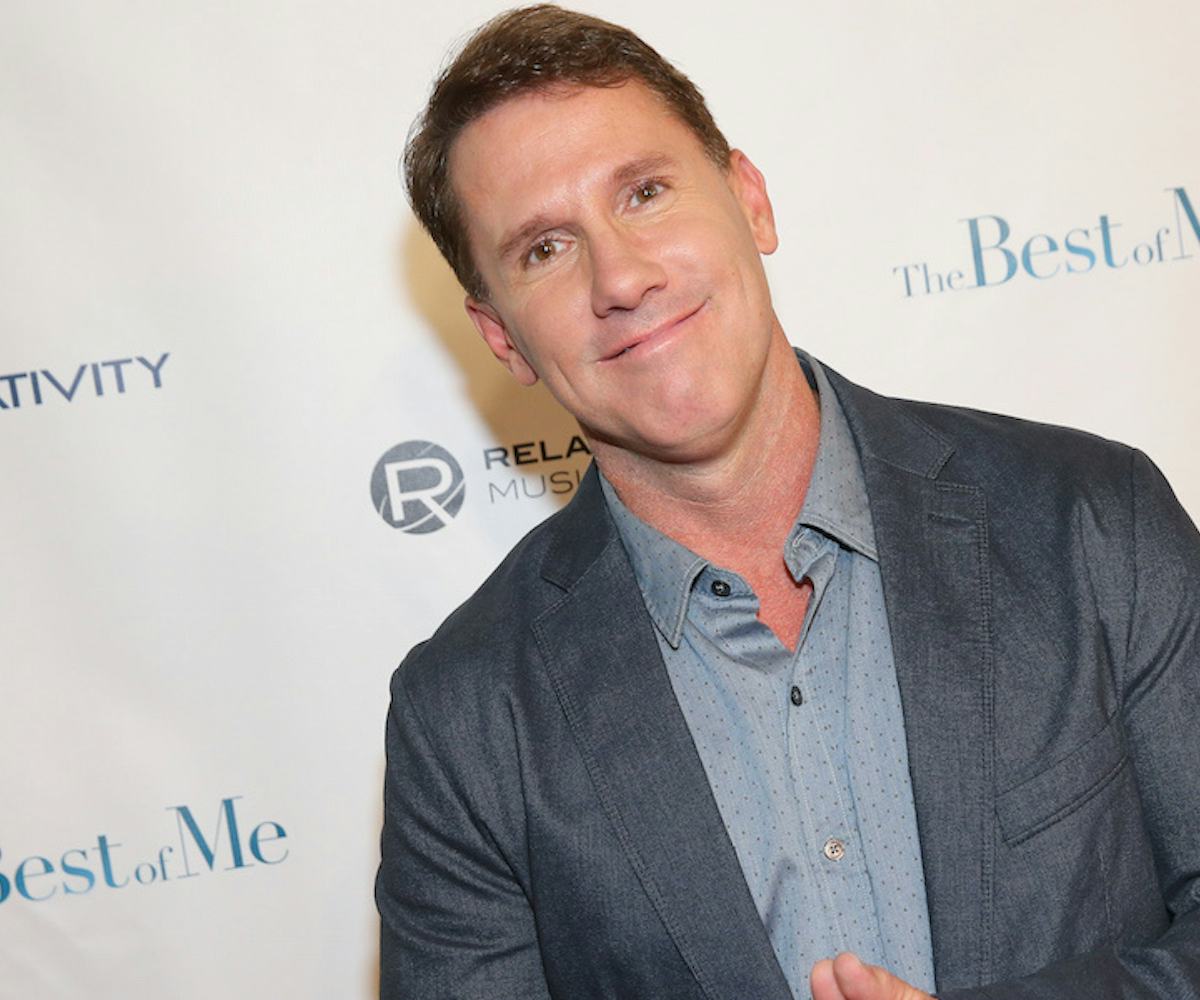 Photo by Terry Wyatt/Getty Images
'The Notebook' Author Nicholas Sparks Accused Of Homophobia And Racism
According to a legal complaint, he "unapologetically marginalized, bullied, and harassed" members of the school he runs
Best-selling author, behind hits like The Notebook and A Walk to Remember, and prep school co-founder Nicholas Sparks has been revealed to exhibit homophobic and racist behavior in a series of emails. According to a report by The Daily Beast, Sparks attempted to ban LGBTQ clubs and curb student protests within his school, Epiphany School of Global Studies, and was not shy about the language used in his emails. Saul Benjamin, the former headmaster of Sparks' Christian academy, has engaged in legal battle against Sparks and the school's board members for an alleged "pattern of harassment, racism, and homophobia," per The Daily Beast.
The new report shares images of alleged emails written by Sparks to Benjamin. In one, Sparks appears to express distaste with Benjamin for "what some perceive as an agenda that strives to make homosexuality open and accepted." He refers to Benjamin as having "misplaced priorities at the school level (GLBT, diversity, the beauty of other religions, as opposed to academic/curricular/global issues, Christian traditions, etc.)." As well, Sparks allegedly attempted to ban student protest at Epiphany Academy, "an impulse that came directly in response to two lesbian girls planning to announce their orientation during chapel," The Daily Beast reports.
In a complaint written by Benjamin's attorneys, it says, "Sparks and members of the Board unapologetically marginalized, bullied, and harassed members of the School community whose religious views and/or identities did not conform to their religiously driven, bigoted preconceptions."
Benjamin says that when he began working at Epiphany Academy, only two students out of the population were Black, despite 40 percent of the county being Black; according to him, Sparks claimed this was because Black children were "too poor and can't do the academic work." In a later letter, Sparks allegedly wrote to Benjamin, "Regarding diversity, I've now told you half a dozen times that our lack of diversity has NOTHING to do with the school or anyone at the school. It's not because of what we as a school has or hasn't done. It has nothing to do with racism or vestiges of Jim Crow. It comes down to 1) Money and 2) Culture."
The full emails are available in the full report, here. The trial is scheduled to go to court this August.