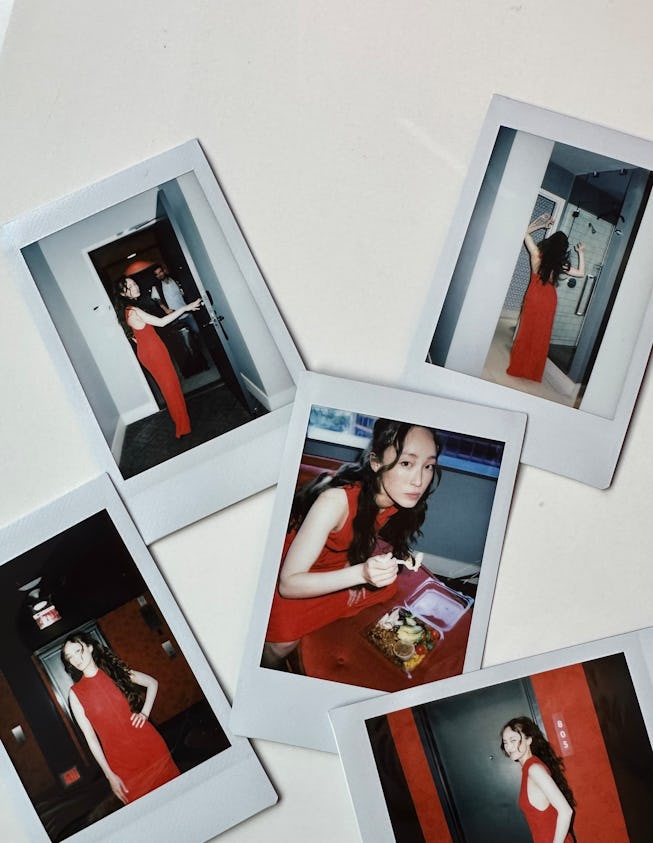 Bottoms Star Havana Rose Liu Gets Ready For the Film's SXSW Premiere
Go behind-the-scenes as the actress gets ready for the already critically acclaimed film.
The minute we heard about Bottoms, we were sold. A teenage girl fight club film helmed by Shiva Baby director Emma Seligman? A reunion between 'Ayo and Rachel Are Single' stars Ayo Edebiri and Rachel Sennott? Kaia Gerber's silver screen debut? Sign us up. And if the early reviews straight out of the film's SXSW premiere are any indication, we were right for stanning so early. Currently, the film holds a 92% approval rating on Rotten Tomatoes, with critics heralding the cast's performances as instant teen comedy classics.
A majority of cast were in Austin over the weekend to walk the carpet for the film's world debut, including Havana Rose Liu, the fashion darling turned actress, who most recently starred in the 2022 thriller No Exit. Here, Liu takes us into her hotel room just hours before the premiere as she prepares for the big night.
Describe your getting ready process:
In list form:
1. Dance around and melt into my body
2. Take a second to sit with how lucky I feel
3. Wrap myself in my glimmer and glamour until I can feel what's happening on the inside show up on the outside. (This step often happens with the help of talented professional hands, in this case belonging to Misha and Dallin)
Describe Bottoms in three words:
Punchy. Raunchy. Necessary.
What are your must-dos at SXSW?
Everyone's fire and drive is so contagious. I would say you must attend every little thing you can. Treat it like an inspiration injection!
Describe your look for the premiere:
I transitioned from my saturated and slinky red press look from Commission NYC, into my premiere look. My brilliant stylist Danielle Goldberg and I created the look together out of a vintage single-sleeve silk chiffon piece from Giorgio Armani '89, draped just so, over a pale gold Khaite dress. Paired with some silver shoes and a lot of nervous joy, the look nods gently to my sweet — but full of surprises — character Isabel in Bottoms (she spells it Iszabellé…)
What is your go-to room service order at the end of the night?
Fries, forever and ever. I'm eating a random salad [right now] because my fries didn't arrive in time. Those little salty sticks make me so happy.