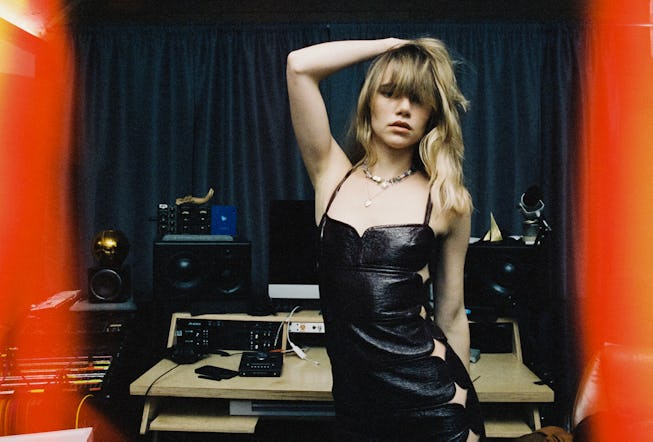 Suki Waterhouse, Backstage and On the Road
An exclusive look at the singer's world as she travels across the US for her Coolest Place In the World tour.
When you name your tour "Coolest Place in the World," even if tongue-in-cheek, the pressure is on to live up to the title. For Suki Waterhouse, this was not a problem. In January, Waterhouse embarked on a cross-country headlining tour in support of her debut album, I Can't Let Go, that started in Santa Ana, California, had her playing a sold-out show in New York City, and finishing it off on February 10th back in Los Angeles. Each night, Waterhouse put on a power act of a performance, slinking around the stage with the swagger of a tenored rockstar and a voice that could fill venues triple the size. For one night only, whatever stage she was on was definitely the coolest place in the world.
Here, Waterhouse (whose next act, starring in the television adaptation of Daisy Jones and the Six, premieres Friday, Mar. 3) shares her behind-the-scenes tour diary, exclusively with NYLON.
All photos courtesy of Dannah Gottlieb. Captions by Suki Waterhouse.