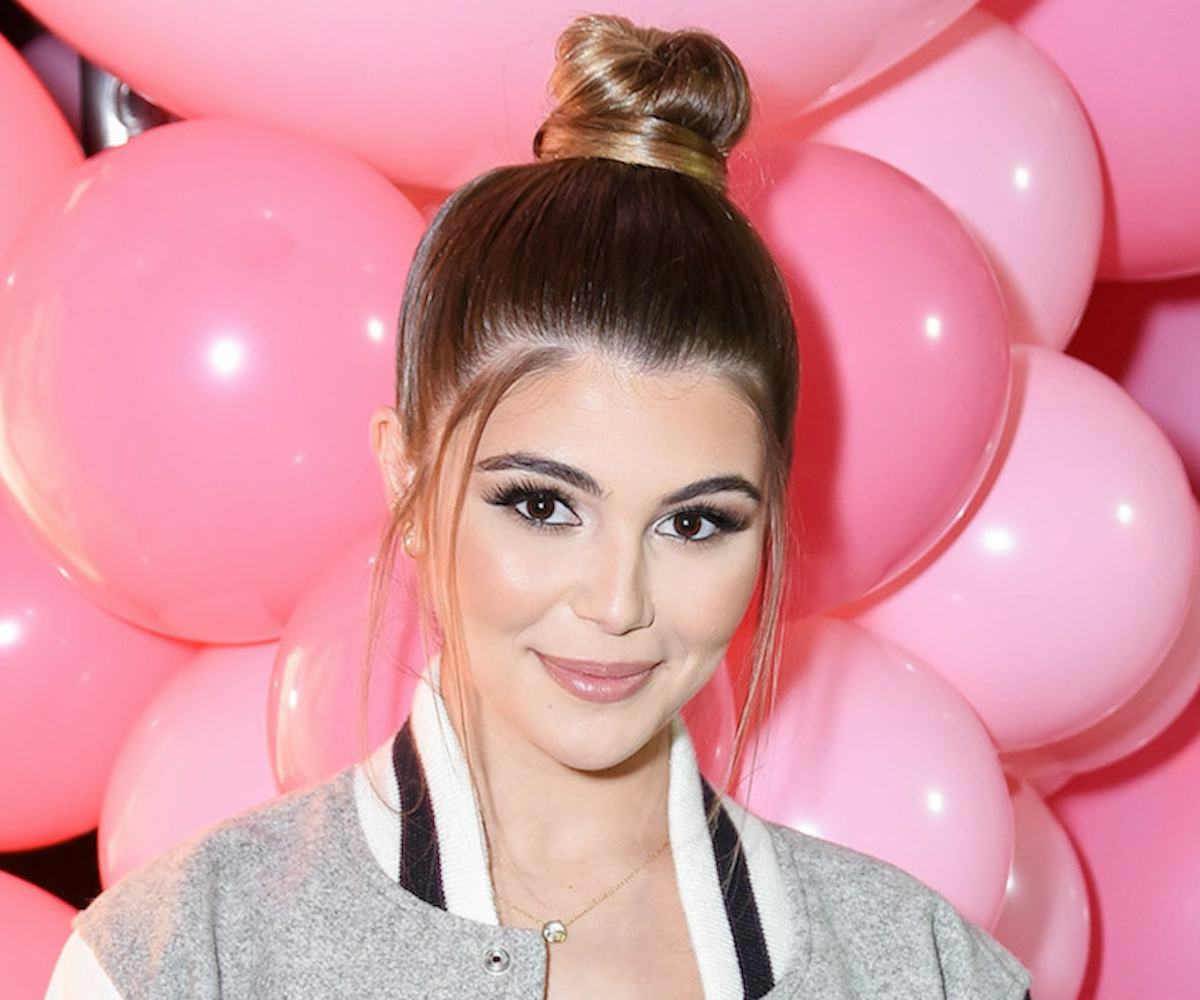 Photo by Presley Ann/Getty Images
Olivia Jade's Dad Also Scammed His Way Through USC
The apple doesn't fall far from the very rich tree
Turns out, influencer Olivia Jade's designer dad didn't even want to go to the school he insisted on sending his daughter to—risking prison time in the process. It's been revealed that, when he was younger, Mossimo Giannulli, of Target-rack fame, used the money his father gave him for his USC tuition and used it to start his clothing empire.
Giannulli was a peak scammer who clearly missed his opportunity for a corny collegiate comedy; he lived on campus in a fraternity house the entire time, which USC confirmed to CNN, even though they also said he was never admitted full-time into the university, and instead just participated in the continuing-education program, which has no admission requirements, and grants attendees "visitor" status on USC's campus.
Back in 2016, Giannulli actually admitted this scheme to a fashion blog, probably before the scam to get Jade into the school was even concocted, given that she's only 19. Giannulli explained, "SC was expensive, so that was how I was starting my company. I used all that cash... I used to have hundreds of thousands of cash in my top drawer in my fraternity house. And I was like, this is kind of too easy. I need a bigger platform. If I had a bigger account base, I could really kill it..."
Like father, like daughter, we suppose, since Olivia Jade certainly didn't see much profit in actually attending school, and rather profited off her paid partnerships, such as one with Amazon Student, in which she was paid to decorate her dorm. Following the admissions scandal, though, Olivia Jade's other partnerships floundered, as Sephora quickly cut ties.
As Olivia Jade and her sister have now dropped out of the school, it seems like they will need to go back to doing what they've done all their lives: being born rich, the ultimate scam.