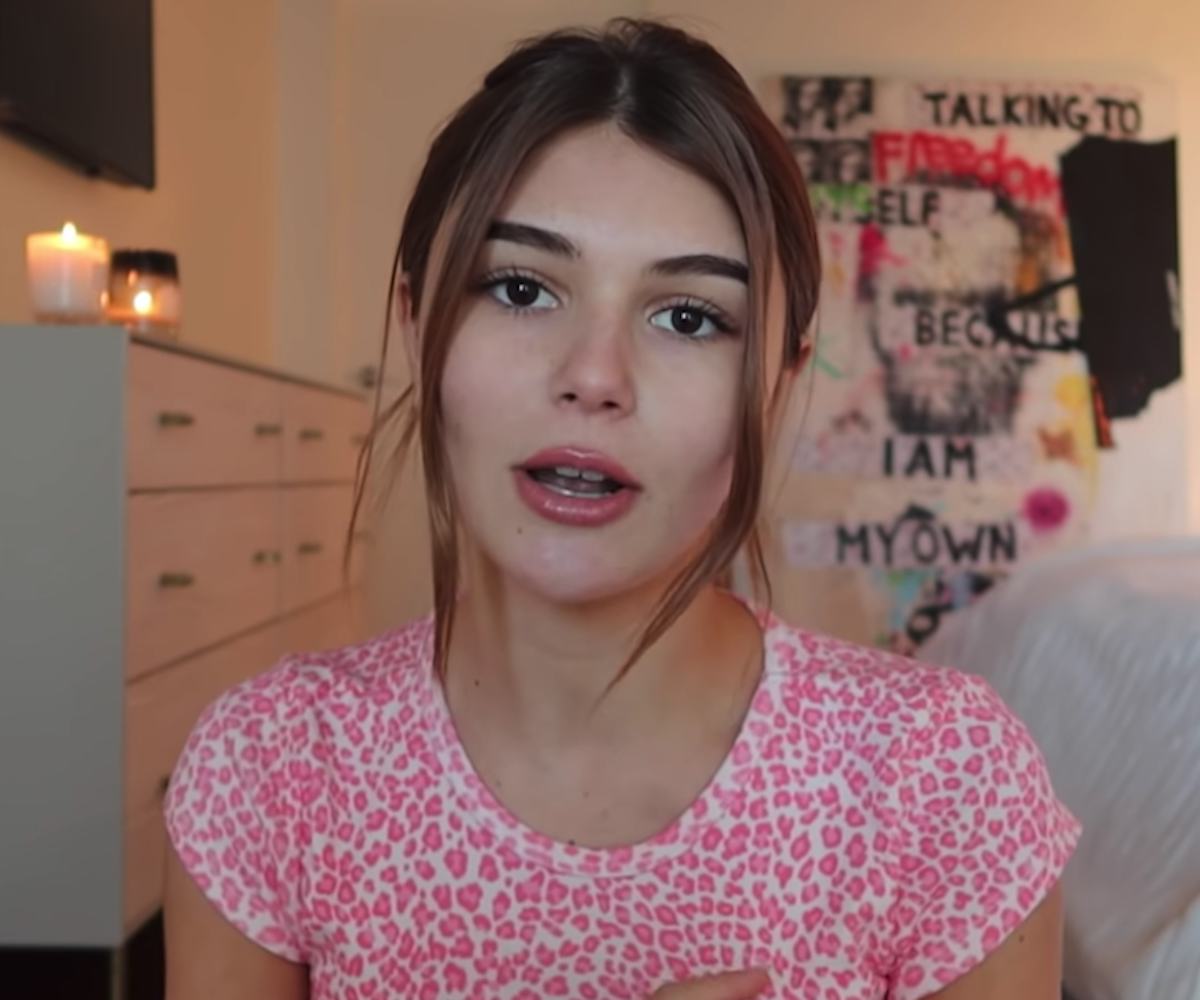 Screenshot via YouTube
Olivia Jade Finally Returns To YouTube After College Admissions Scandal
As her mother, Lori Loughlin, awaits trial
As the news cycle about the college admissions scandal slows down as Fuller House star Lori Loughlin awaits her day in court, her daughter and influencer Olivia Jade has finally returned to YouTube after an eight-month break. Don't get too excited: She is allegedly not able to talk about any part of how she got into (and subsequently dropped out of) USC or any of the other court matters; at least, that's what she says in the two-minute vlog, titled "hi again."
"Obviously I've been gone for a really long time, and as much as I wish I could talk about all of this," Olivia Jade says in the video. "It's really hard for me to say this just because I know that it's something that needs to be addressed... But the reason for that is just 'cause I'm legally not allowed to speak on anything going on right now."
After thanking her followers for their "patience" during her time away from YouTube, she says that she wants to "move on" with her life: "Not trying to be in a selfish way. It's so hard because I'm not trying to, like, make this about me or how I've been, because it's not the point of this. Though I'm terrified to make this video and to come back." She ends the video by saying that she is "just really excited to start filming again."
Watch the video, below.