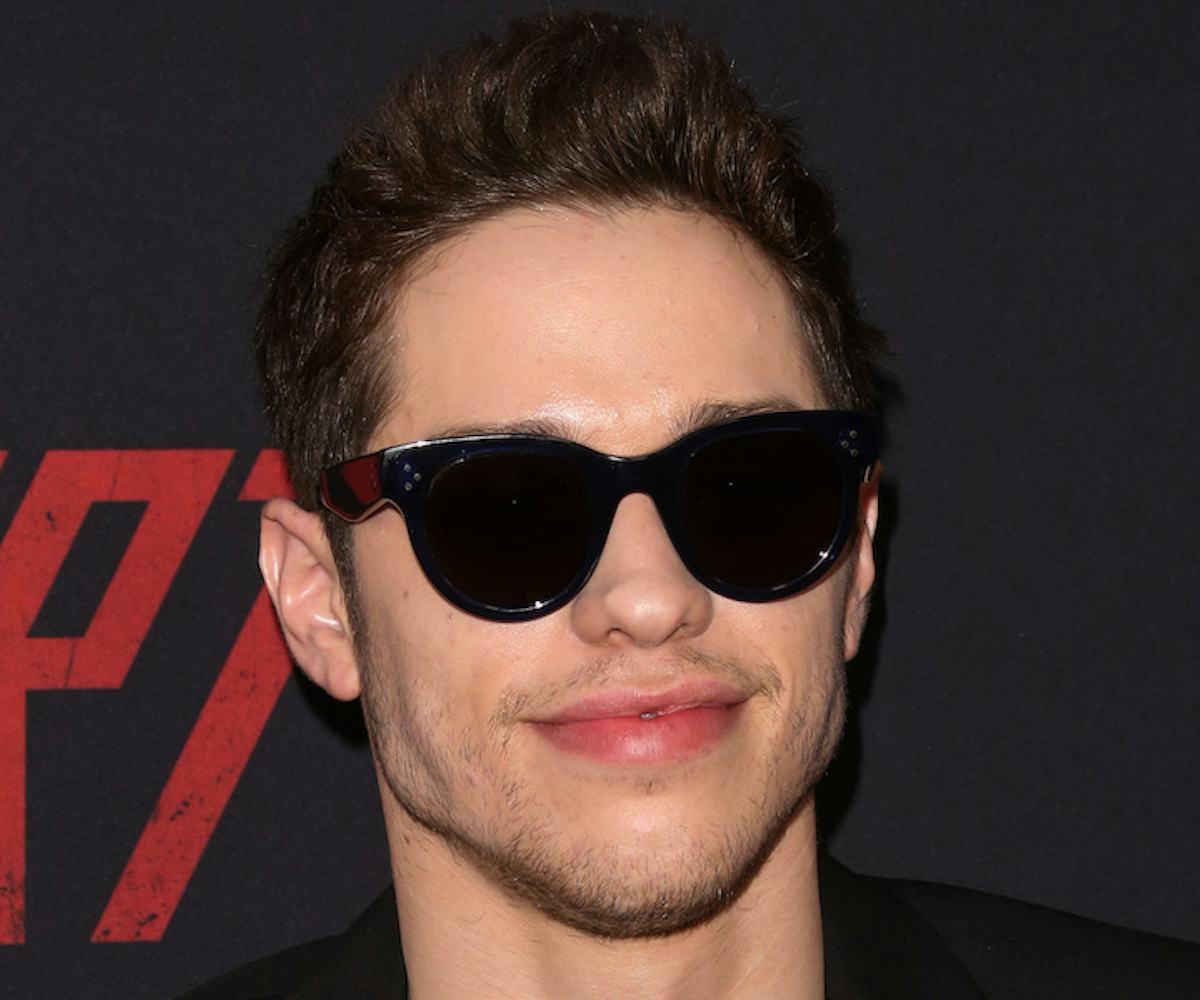 Photo by Paul Archuleta/FilmMagic
Pete Davidson's Netflix Comedy Special Will Be Here In Less Than Two Weeks
'Pete Davidson: Alive From New York' debuts on Tuesday, February 25
It seems like it's only been a few days since Pete Davidson was cracking us up as "Chad," the disinterested production assistant that was discovered by RuPaul and transformed into "the future of drag." Oh, wait. That's because it wasjust days ago. Nevertheless, the life of a stand-up comedian never slows down; Davidson (who is also preparing for the SXSW debut of his autobiographical filmThe King of Staten Island and working on James Gunn's Suicide Squad sequel) is keeping busy by dropping his first live Netflix comedy special, Alive From New York, in less than two weeks.
Judging by the trailer, which Netflix dropped this morning, at least part of Alive From New York will find Davidson reflecting on his close friendships with gay men — which he values, mostly, as long as they aren't inappropriate with his girlfriend. "I don't think there's a more honest relationship than between a gay dude and a straight dude because there's just nothing to gain. It's just pure honesty," he says. "But there's always one gay friend that I don't think is fucking gay at all...it's that gay dude that will run up on your girlfriend and squeeze her boobs and slap her ass, and be like, 'Damn, girl, you look great!'"
According to the Saturday Night Live cast member, he doesn't find these invasive habits funny. "You get to just slap an ass on a technicality? That's not fucking fair at all," he complains. "I would never do that just because I could. I wouldn't walk up to his boyfriend and tug his dick and be like, 'Nice, Gary! Not for me, but cool!"
So there we have it: Pete Davidson is all about consent, respect, and boundaries.
Netflix will premiere Pete Davidson: Alive From New York on Tuesday, February 25. Watch the trailer below.