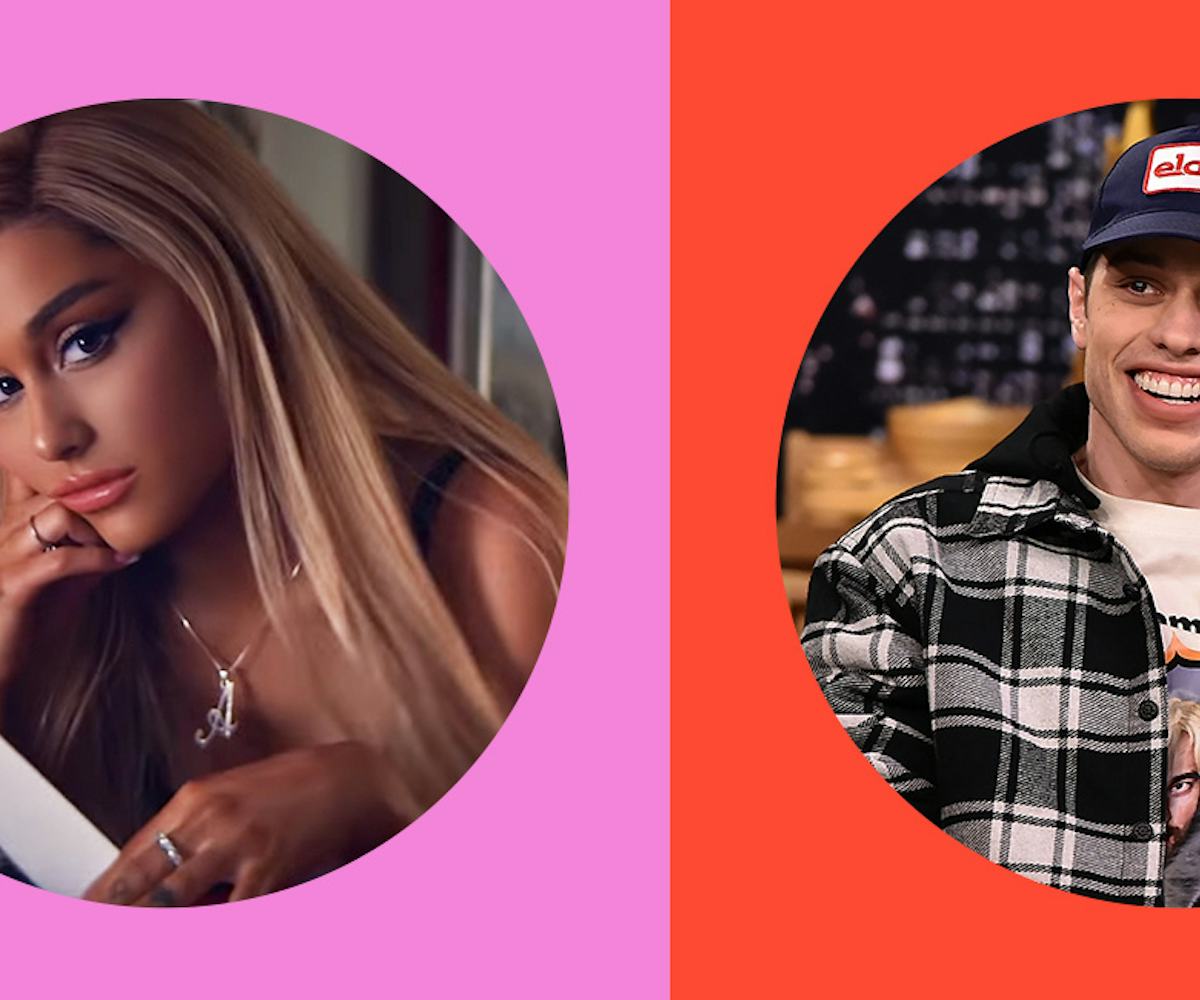 A Waiter Put On Ariana Grande's "Thank U, Next" As Pete Davidson Dined
And Pete Davidson isn't happy about it
UPDATE 12/3/18 1:38pm: Following this incident,Pete Davidson shared a message to Instagram about how he has "been getting online bullied and in public by people for 9 months" and "has never said a word about anyone or anything."
----------------------------------
A New York City waiter had the perfect song ready for when Pete Davidson happened to dine at a restaurant he works at. As shown in a now-viral tweet, Ariana Grande's "thank u, next" became the soundtrack of Davidson's meal at Chelsea's Cafeteria.
Twitter user Steven Thomas, who captured the moment on video, claims Davidson was on a date in the caption, though there is no other proof that Davidson has hopped back into the dating game so soon after the end of his engagement to Grande. If it was a date, we hope his guest had a sense of humor and good music taste (or else it would have been sooo awkward). TBH, if I was the waiter, I would have kept a playlist going, following "thank u, next" up with "pete davidson."
For all you skeptics, the viral moment definitely wasn't just a coincidence. Thomas confirmed that his waiter, who also was serving Davidson, told him that he couldn't resist playing the track when he realized who his customer was.
Davidson does not appear to be at all shaken by the song choice in the video.
On Friday, Grande released the highly anticipated visuals to the single, in which she pastes pics of Davidson into her Mean Girls-inspired burn book and scribbles "sry I dipped" near her former beau's name.