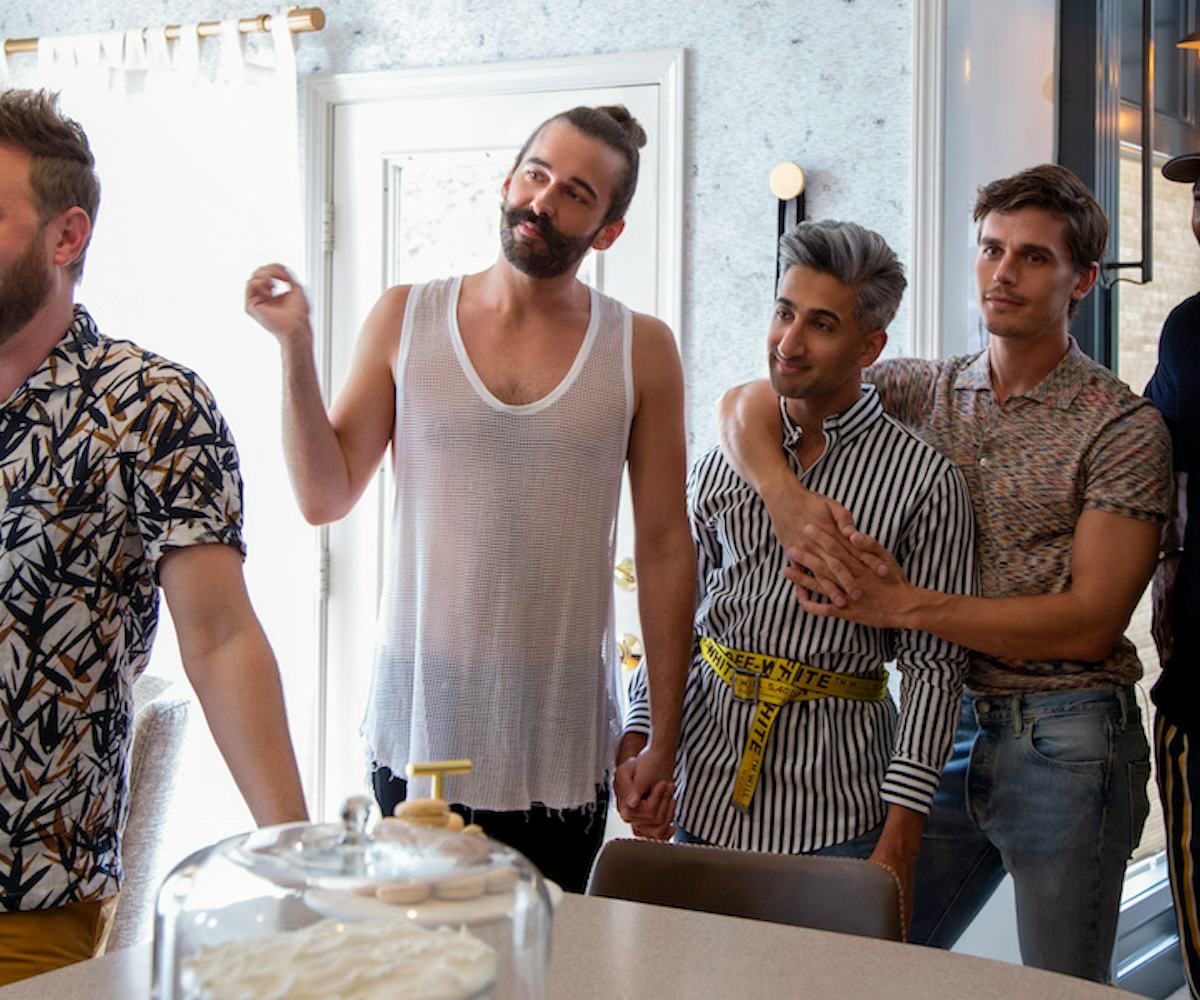 Courtesy of Netflix
'Queer Eye' Season 3 Trailer Will Make You Happy-Cry All Over Again
Queer Eyeis about to return to Netflix with a new season that'll make you sob happy tears all over again. Just after teasing the third season alongside Carly Rae Jepsen's new single, "Now That I Found You," the Fab 5 is back with the official trailer (and more CRJ, of course) for their series of makeovers out in Kansas City, Missouri.
Season 3 of Queer Eye is a season of firsts: Rather than sticking to men with the makeovers, the gang will be helping a young lesbian woman, as well as a "duo" of women. The trailer maintains a balance of heart-wrenching and uplifting moments, as known tear-inducing culture guru Karamo Brown wraps up a pep talk, asserting to a makeover-recipient, "You are the strong, Black, lesbian woman" before wiping away a tear from her face. I'm definitely grabbing a few extra boxes of tissues from the store before all the episodes are released.
As the voice of one of the participants narrates, "It took me my whole life to realize it's beautiful and sexy to care for yourself," we see a montage of the happier moments to come from the season, and are reminded of why we fell in love with the show in the first place. From the looks of the trailer, it doesn't seem like Post Malone got the makeover the internet tried to tweet into existence, but I'm still holding out hope for an eventual celebrity edition of Queer Eye in the future.
Watch the trailer below. Queer Eye returns to Netflix on March 15.