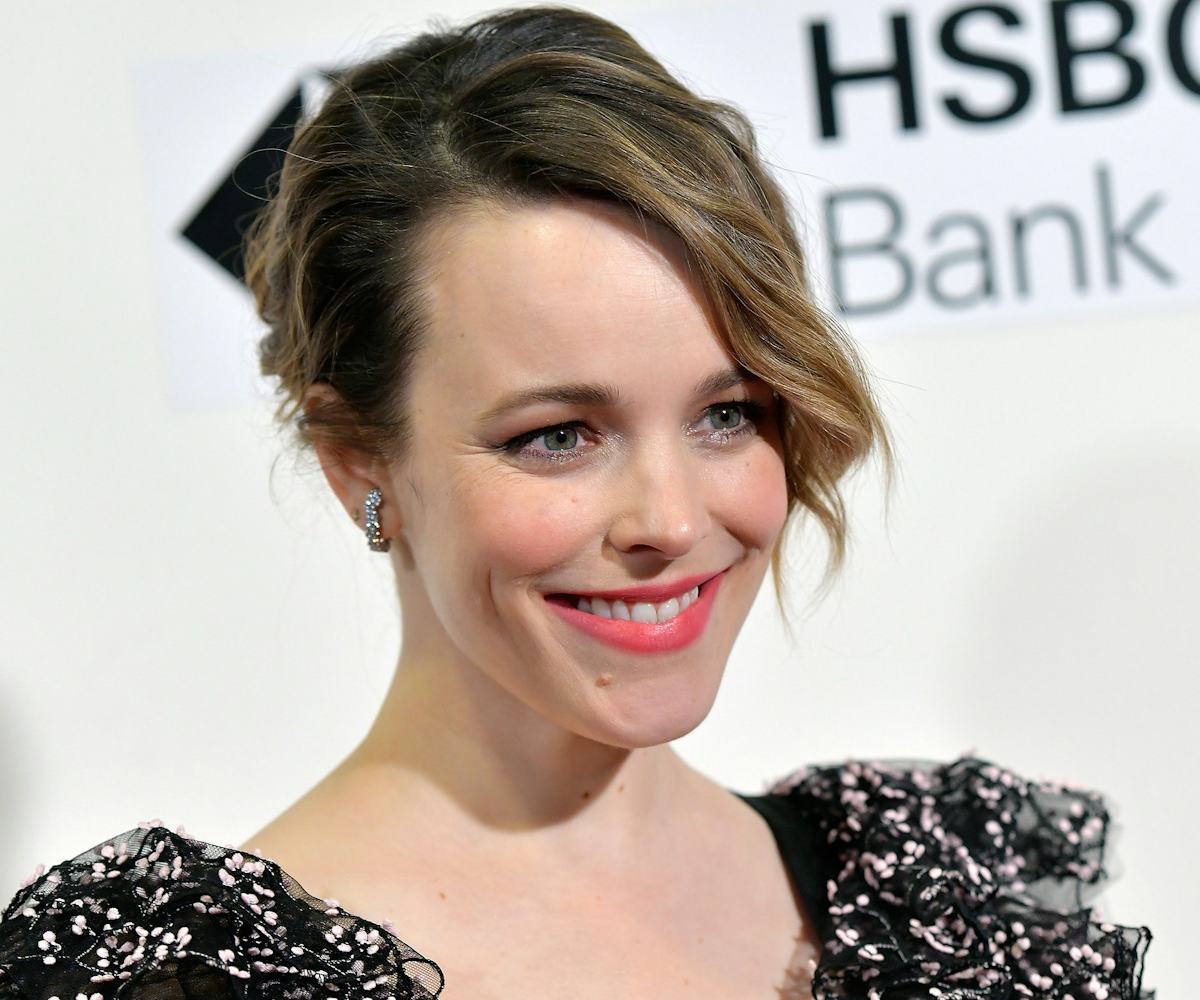 Photo by Roy Rochlin/Getty Images
Rachel McAdams Rocked Versace And A Breast Pump In New Photo Shoot
The shoot took place six months after the actress gave birth
In a new photo shoot for Girls Girls Girls, Rachel McAdams donned a breast pump as an unexpected accessory. Photographer and GGG founder Claire Rothstein shared a message to Instagram, along with the photo, about how the shot came about and what makes it so meaningful.
Rothstein explained that, due to McAdams giving birth a half year prior, she would take breaks from the shoot to pump. Rothstein writes, "We had a mutual appreciation disagreement about who's idea it was to take this picture but I'm still sure it was hers which makes me love her even more," adding later, "Breastfeeding is the most normal thing in the world and I can't for the life of me imagine why or how it is ever frowned upon or scared of. I don't even think it needs explaining but just wanted to put this out there, as if it even changes one person's perception of something so natural, so normal, so amazing then that's great."
Of course, not everyone breastfeeding has the luxury of putting on Versace and Bulgari, or even makeup for that matter, and Rothstein acknowledged that, adding, "Side note: I did not look anywhere near as fabulous as this when feeding/pumping. And that's ok too."
The rest of the photos Rothstein has shared prior to the magazine's release are also glorious. Girls Girls Girls is only available in print; McAdams' cover can be pre-ordered here.