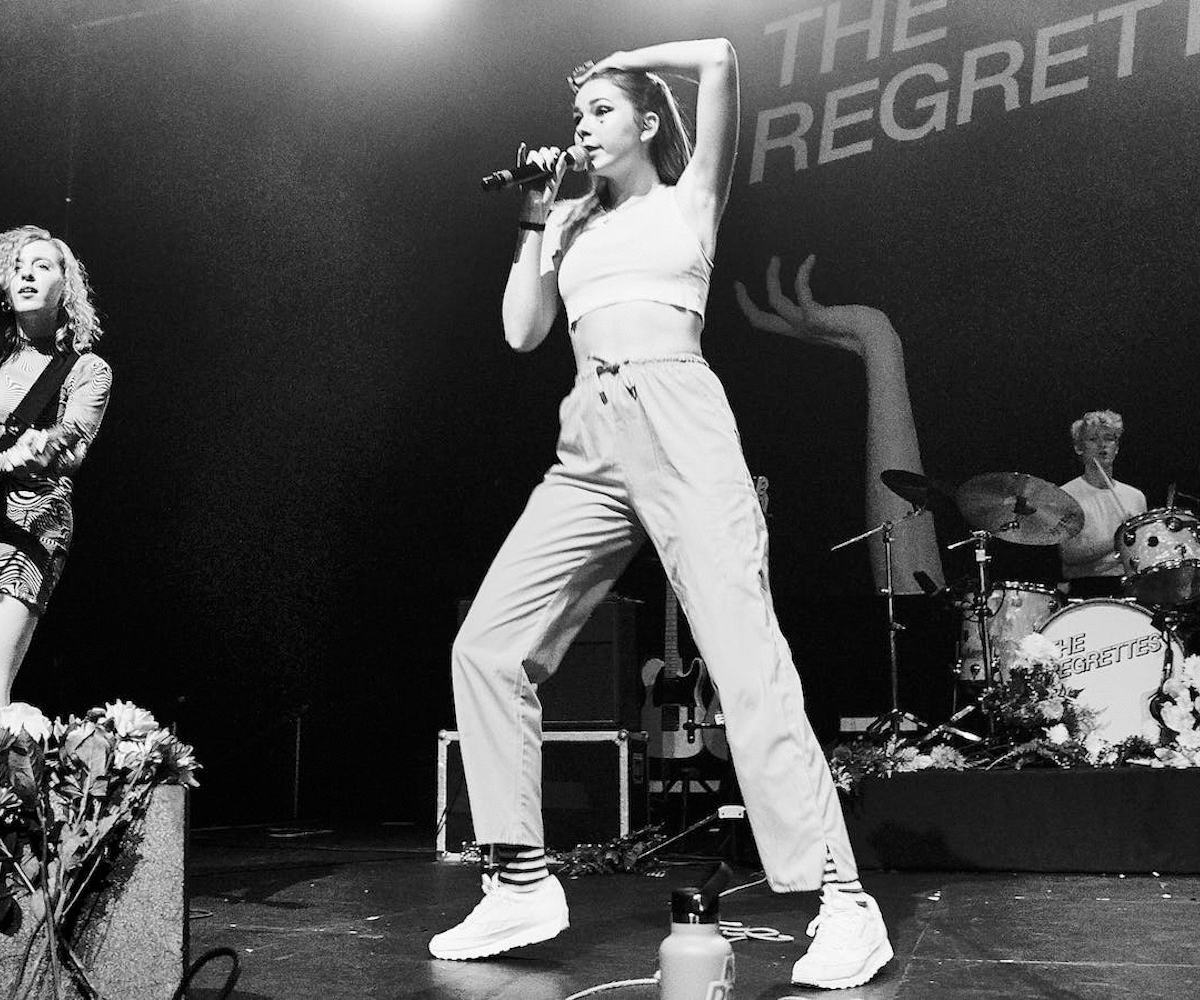 Photo by Jen Rosenstein
Relive The Riot Grrrl Energy Of The Regrettes' Mosh Pit With New "Poor Boy" Video
This is my official hype song
If you're a fan of The Regrettes, then you likely know that leaving one of their live performances has you ready to take on the world and topple the patriarchy. When the Gen-Z riot grrrls hit the road in support of their 2019 sophomore album How Do You Love?, they brought this energy all across the country in the form of "Poor Boy," during which front-woman Lydia Night started a female-only mosh pit each and every night. Now, you can get a little bit of that energy every day as The Regrettes share official tour footage of "Poor Boy" from The Fonda Theater in Hollywood, CA, debuting on Tuesday exclusively via NYLON.
After asking all the self-identified girls to move to the front of the room and the boys to the back, Night dedicates the song to the ladies and announces, "We're going to start a female-only mosh pit and go the hardest we've gone all night. Are you ready?" While there's plenty of mosh-ready material throughout The Regrettes' catalogue, "Poor Boy" is especially apt to unleash all that frustration that comes from living in a world with, well, a lot of mediocre men. In the chorus, Night signals that girls are ready to fight back, singing, "Poor boy what you gonna do/ These girls are coming for you."
Relive the energy of The Regrettes' all-women mosh pit and get ready to kick some ass with the live video of "Poor Boy" below.