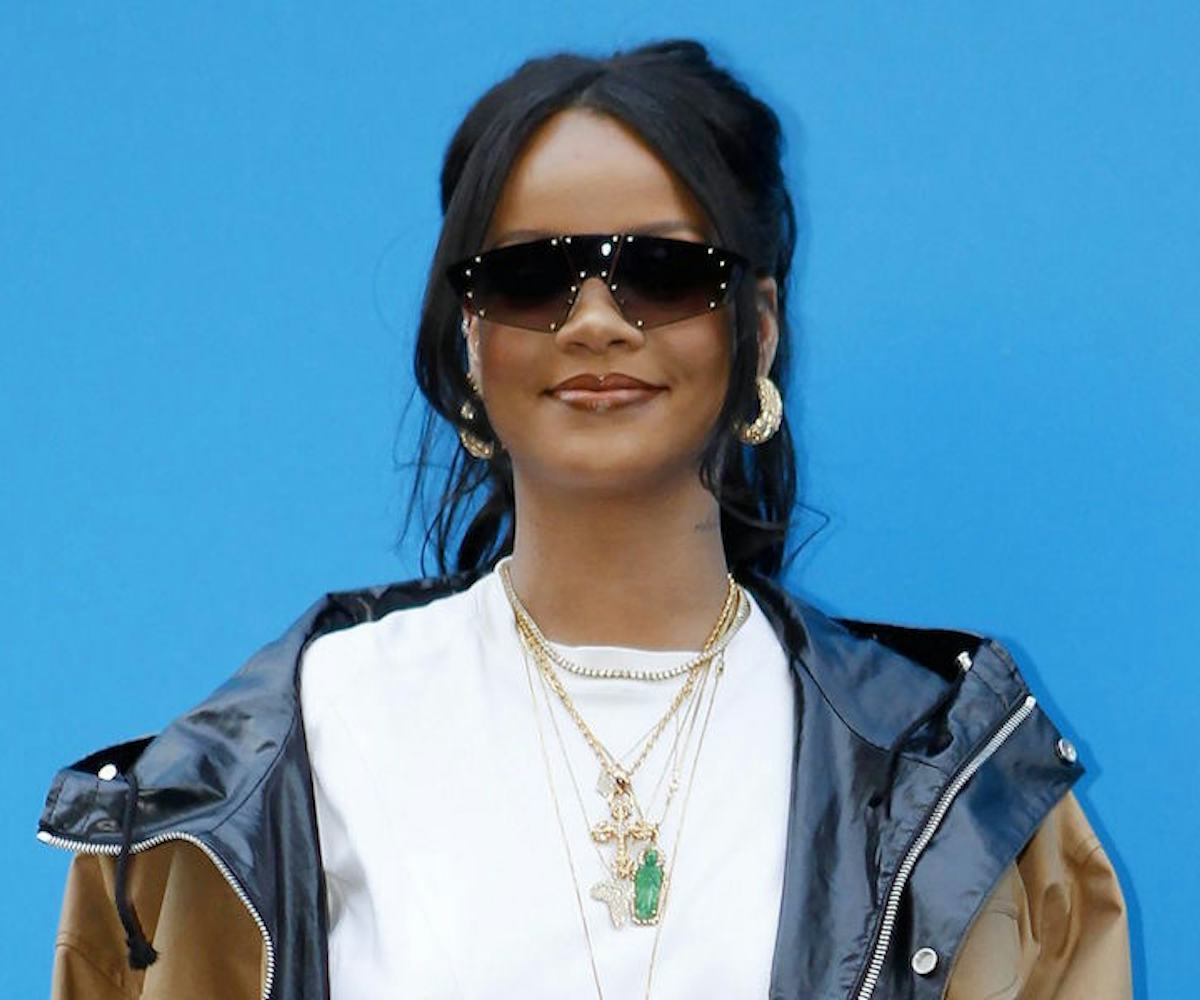 Photo by Philippe Blet/Shutterstock
Rihanna Approves Of "Rihcycling" Fenty Beauty Containers To Store Your Stash
Rihduce, Rihuse, Rihcycle!
Rihanna gave her stamp of approval to the repurposing of the Fenty Beauty Pro Filt'r Setting Powder container. Twitter user @cakefacecutie tweeted out photos of her jar packed with fresh bud rather than setting powder, and soon after, Rih re-shared the "genius" hack via the Fenty Beauty account.
"When your PRO FILT'R SETTING POWDER is multipurpose," Rih tweeted out with a crying-laugh emoji and a leaf.
In reply to the original tweet, in addition to calling the hack "genius," Rih asked just how much setting powder the fan is using, which fair. Personally, it takes me forever to even make a slight dent in that product.
"Baking and getting baked" should be the new tagline for the product, and I think Rihanna agrees as well.
The planet is dying, so there's no better time to "Rihduce, Rihuse, and Rihcycle."
Previously, Rihanna also endorsed Fenty Beauty blotting papers for rolling a blunt. Which brings up this question: Isn't it about time that Rihanna drops her strand of weed? Could you imagine smoking Fenty weed? Next season, I want a full Fenty smoking kit, complete with ashtray, bowls, and a Fenty-branded vape.