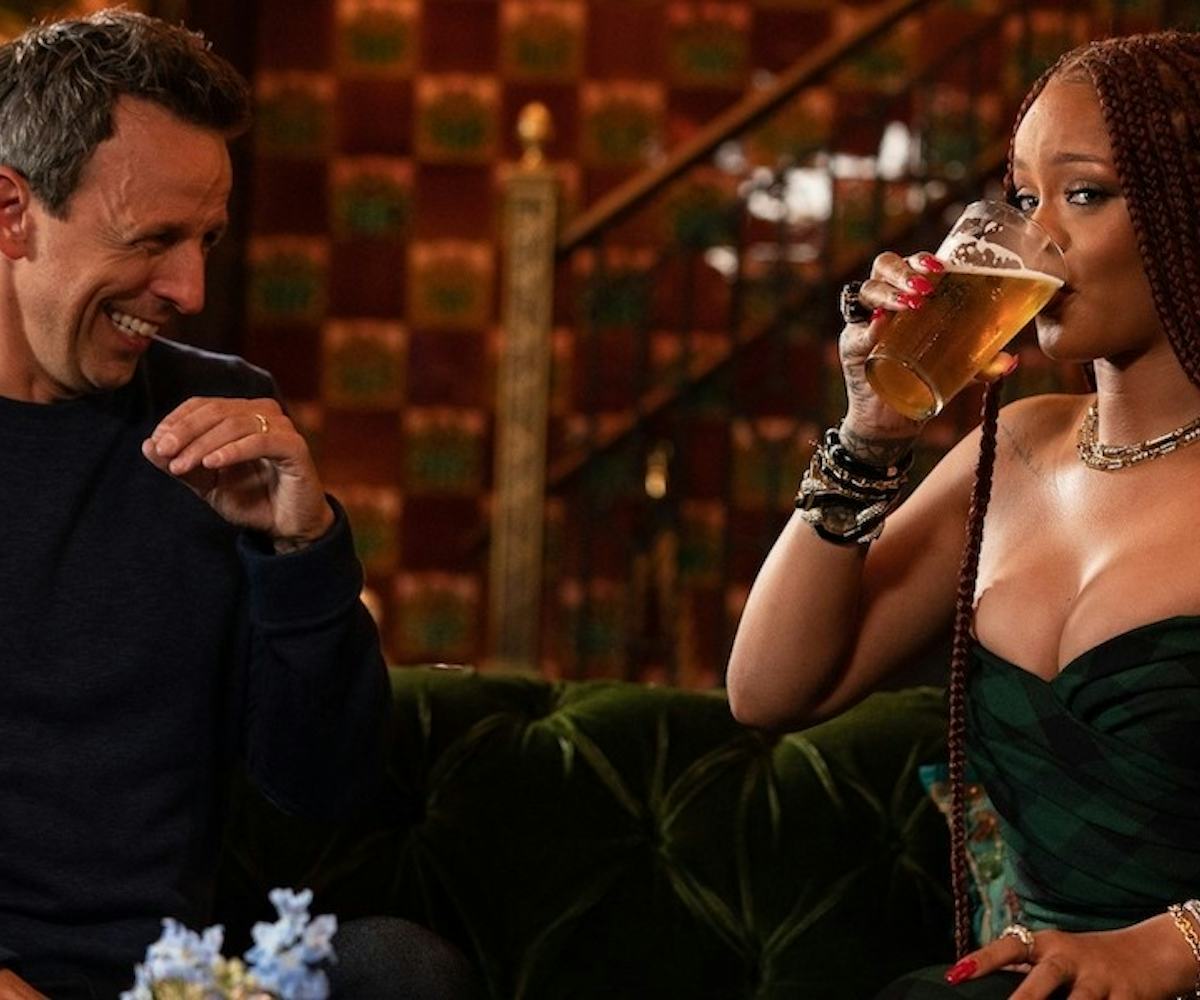 Photo by Jon Pack/NBC
Rihanna Is About To Get Day-Drunk With Seth Meyers
If there's any way to describe my ideal way to spend a day, it'd be day-drinking pints with Rihanna. Late-night host Seth Meyers must have been thinking the same because there's now footage on the way of the two doing just that.
Meyers shared excitedly to Instagram earlier today, "So, outside of marriage and kids the greatest moment of my life will air tomorrow, DAY DRINKING WITH RIHANNA!!!"
Late Night With Seth Meyers producer Mike Shoemaker spilled a few more details to Twitter, teasing a follower that they "have no idea" what they are in for with this segment.
Shoemaker wrote to another reply, "There was one part where [Rihanna] thought [Meyers] was being so ridiculous that she had to shoot it for her Instagram. She might have used his phone (it was chaos) and now I can't get it cause he is PASSED OUT." Seth Meyers, a lightweight, everyone.
One Rihanna fan asked an important question in reply to Shoemaker's original tweet: "Who's this white boy and what channel is this?" Shoemaker kindly replied, "I think she speaks for all America. He's Seth Meyers and all this will be on nbc tonight at 12:37am." I'm setting my alarm now!
Want more stories like this? Sign up for our newsletter.