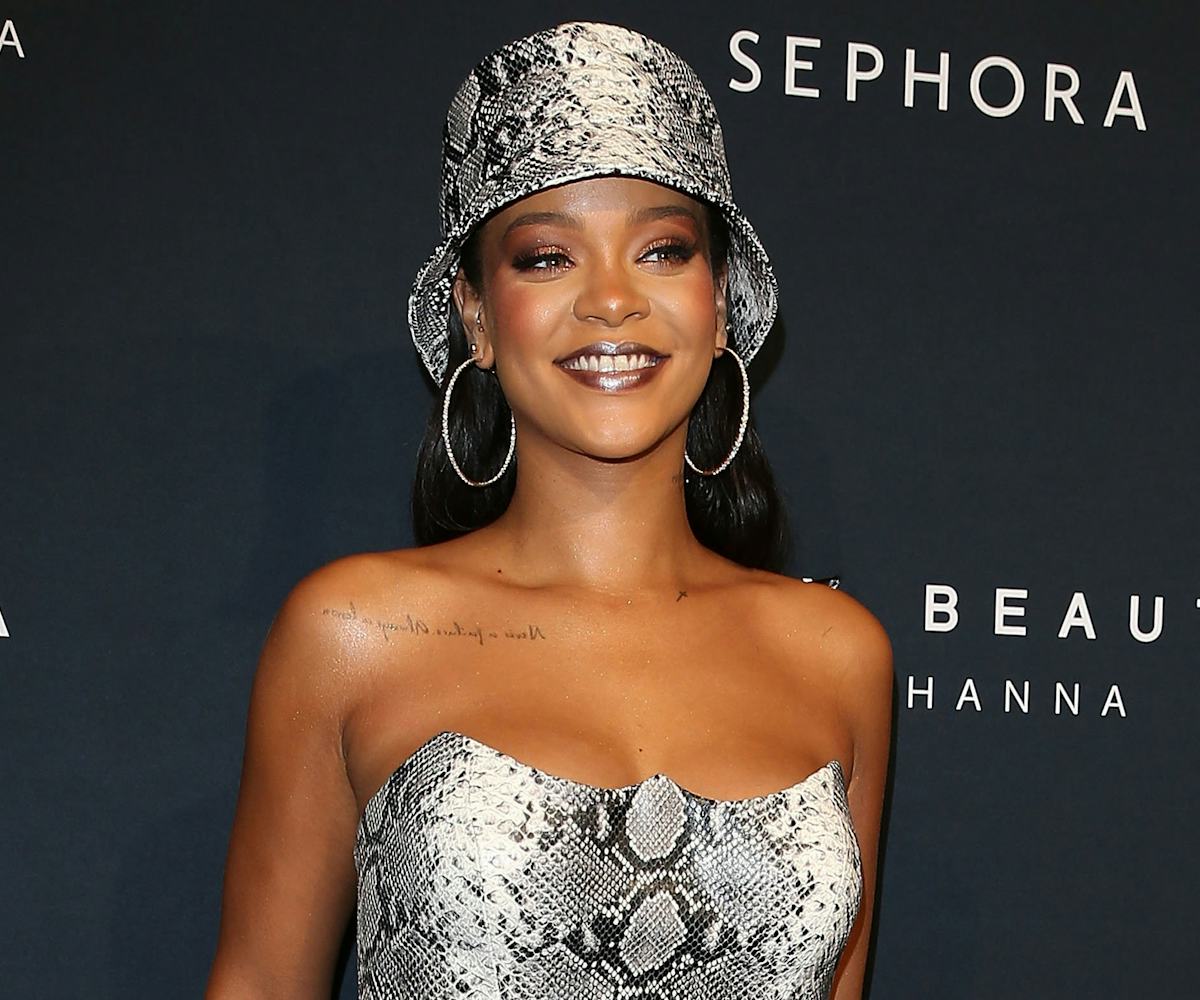 Photo by Caroline McCredie/Getty Images
Rihanna Is Back In The Studio
And there's a video to prove it
Rihanna is back in the studio and ready to follow up on her promise of a new album in 2019. The singer posted a video to her Instagram Story that confirmed she's in the studio, but not much else. No singing, no music playing, but definitely a studio. That's enough for me right now, anyway.
In September of last year, Rihanna told one fan on Instagram that "when the music is ready, you won't have to ask for it. But it's coming. Just not today sis. I'm hype too tho, it can't come soon enough for me." She confirmed that her next album would be arriving this year in a separate Instagram comment in December.
Earlier, in August, Rihanna shared significantly less filtered images of herself in the studio, so this recent visit might be for the final touches. Or, at least we can hope. She's, after all, sitting on quite a bit of music—reportedly working on both a pop and a dancehall-reggae-inspired album.
One thing that we do know: There will be plenty of bangers once she is ready to release.