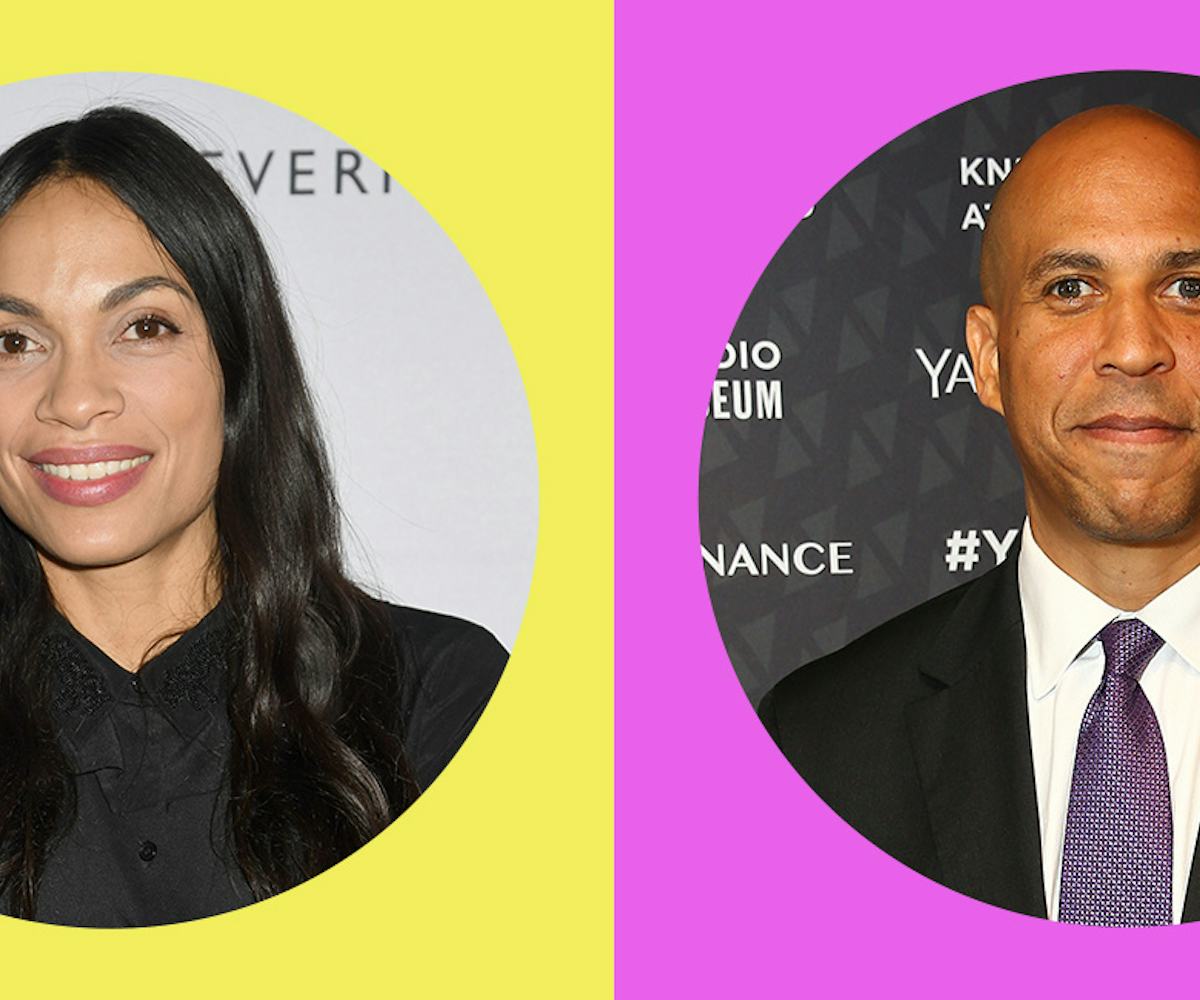 Photos by Tasos Katopodis/Getty Images & Jennifer Graylock/Getty Images
Are Rosario Dawson And ​Senator Cory Booker​ Dating?
Rosario Dawson and New Jersey Senator Cory Booker might be the new political power couple to ship. According to Page Six, the two were spotted at a performance of Dear Evan Hansen this weekend, and at the movies last week, though representatives of both individuals did not return comments to the publication.
A "spy" told Page Six of the pair, "They were so cute together and seemed so flirtatious," going backstage to meet the cast and crew after the Broadway performance. "They were fangirling over everyone in the cast, and the cast was fangirling over them," the source said, "thanking Senator Booker for his work during the Brett Kavanaugh hearings and for standing up to Trump." The source, according to the publication, claims Dawson sang "a made-up song to Booker that went, 'I love you; the amo'" as well.
Dawson was an avid supporter of Bernie Sanders during the 2016 election and spoke at many campaign tour stops. So we know the two can at least agree on politics. Booker is among the potential presidential hopefuls for the 2020 campaign, so, if all goes well in both his romantic and political life, we could see Dawson headed to the White House.