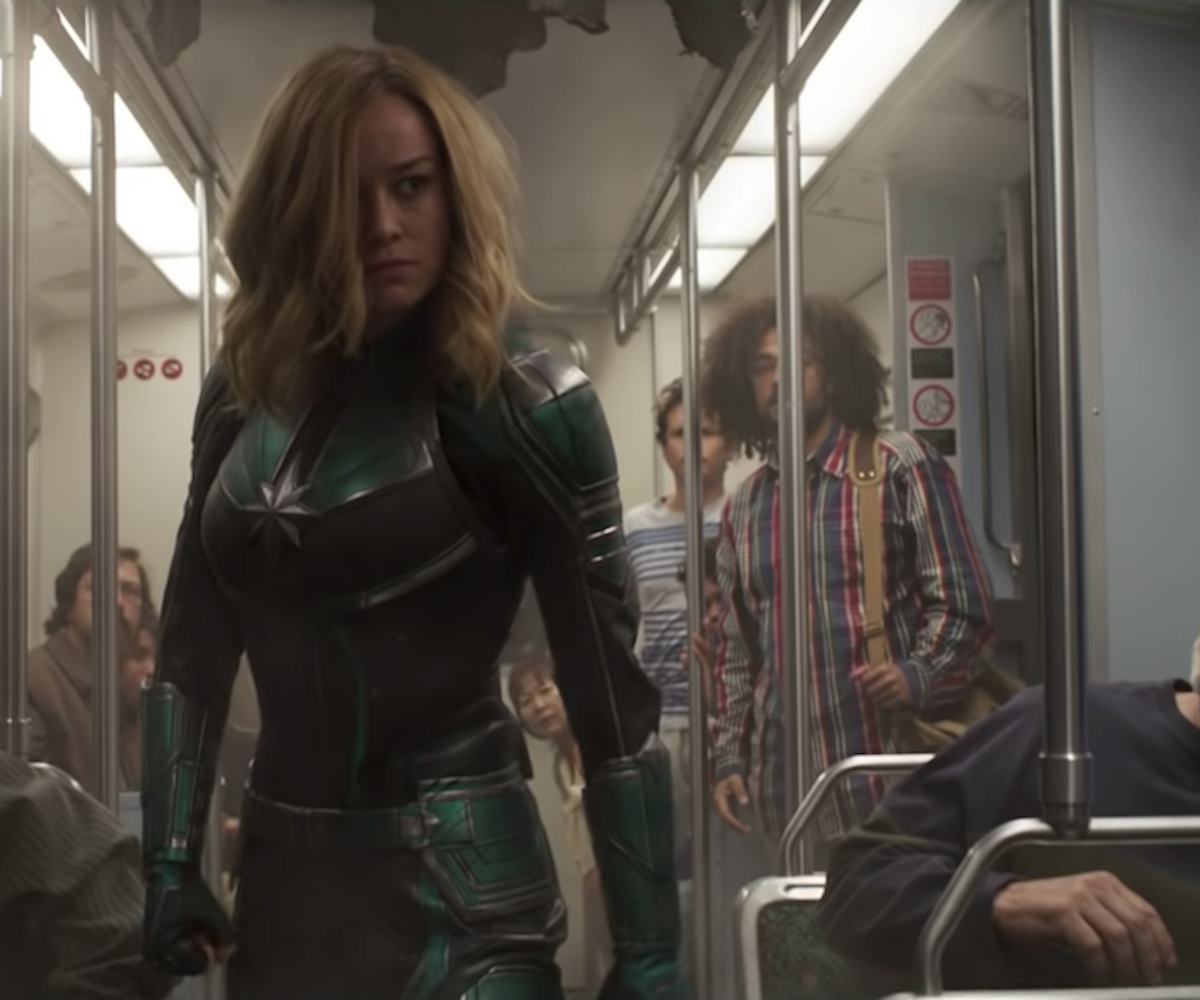 Screenshot via Youtube
Rotten Tomatoes Changes Review Policy After Trolls Target 'Captain Marvel'
Rotten Tomatoes has changed its review policy after trolls began raiding the comments for Captain Marvelwith negative feedback, despite the movie not hitting theaters until March 8. According to reports, the company will no longer allow reviews to be posted on its site until after films make their theatrical debut.
Captain Marvel has been targeted by sexist trolls since the release of the first promotional materials. Back in September, some photoshopped the teaser images to make Brie Larson smile. In a statement shared by IndieWire, Rotten Tomatoes executive Ara Nalbandian did not acknowledge the situation being related to Captain Marvel, but said the site would "modernize its audience rating system through a series of product enhancements," including barring "user reviews and comments prior to a movie's theatrical release."
If you head over to Captain Marvel's review page on Rotten Tomatoes, you'll notice that there are plenty of reviews complaining about Larson and the film, referring to it as "SJW nonsense" and referring to her as "bland." Since first noticing these abundance of reviews—which had initially appeared on the main landing page for the film as a number score, as if it had already tanked—Rotten Tomatoes has switched how scores appear on the main landing pages, placing critic and audience reviews near one another, but not until the film has been released.
"Over the past few years, Rotten Tomatoes has been evolving into a robust movie and TV show recommendations platform that celebrates the views of professional critics and fans alike, and encourages discussion and debate," Nalbandian added. "We continue to invest in our product to deliver useful and relevant resources for fans and are in development on new tools to help fans express their opinions and connect with others." Hopefully, the move will help keep the discussion more productive and insightful for movie fans, and force trolls to spend their time in the depths of Reddit and keep their sexist, dated grasp of comic book franchises far away from Larson's kickass role.