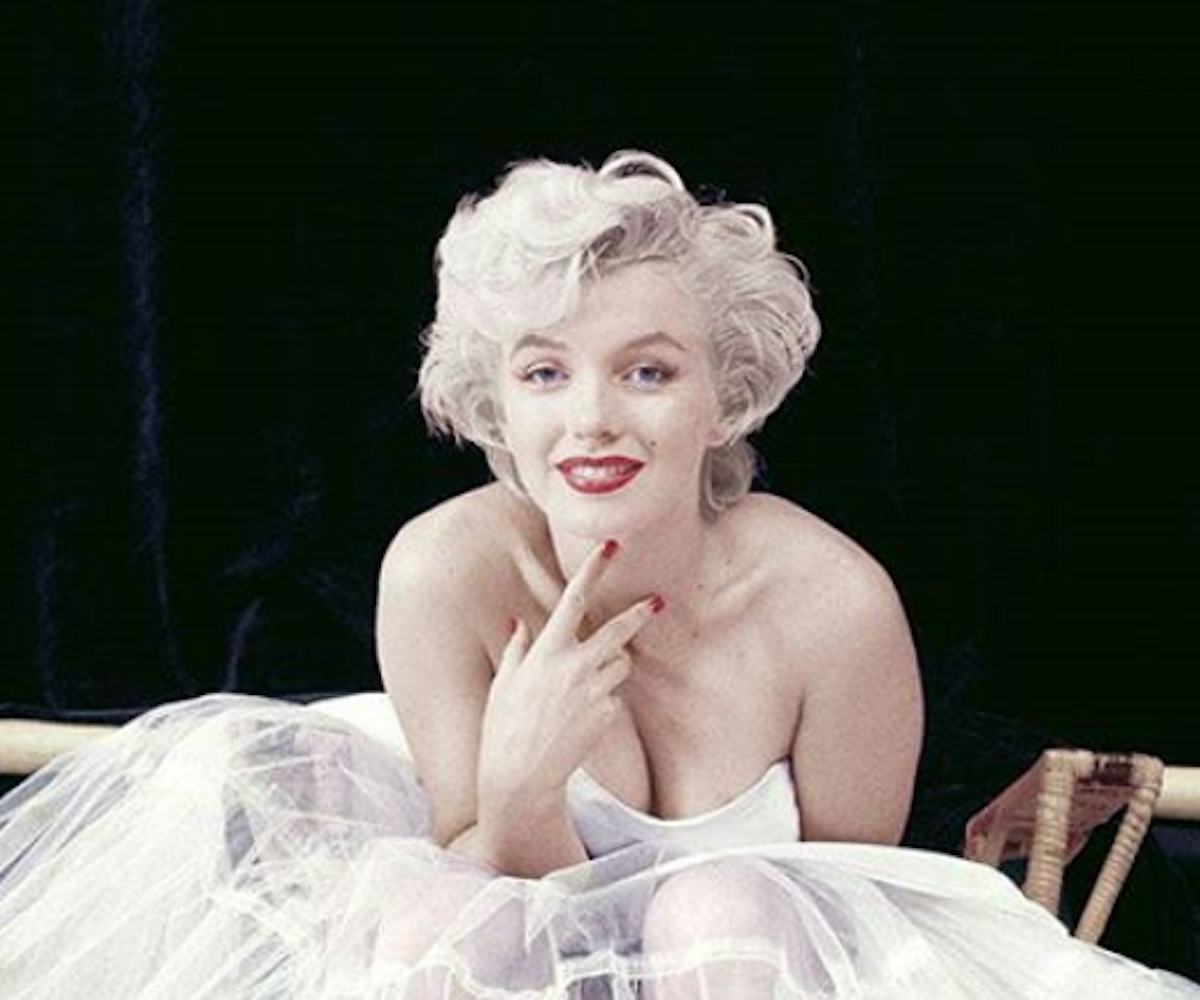 Screenshot via @marilynmonroe on Instagram
This School Took Sexist "No Bare Shoulders" Rule To A New Level
Even the celebs on your graphic tees must cover up!
School dress codes have always been notoriously sexist, but this junior high school in Utah found a way to push a nonsense rule to the extreme. According to Fox 13, a 13-year-old girl was reprimanded by a school employee for breaking the school's no-bare-shoulders policy. The only thing is, her shoulders were completely covered up—it was her hoodie, featuring an image of Marilyn Monroe with one shoulder exposed sitting next to Tupac Shakur (like the one here), that got her in trouble.
Fox 13 reports that, according to the student's mother Katie Fabert, the vice principal nearly had her daughter in tears when reprimanding her about the image. Later, after Fabert confronted him, the principal called to admit that the sweatshirt didn't actually violate the school rules and that the dress code policy would be revisited with the staff. "Instead of enforcing what is actually dress code... these teachers are coming in and bringing their own opinion," said Fabert. It remains unclear whether the student will be allowed to wear the sweatshirt in question in the future.
While, of course, it's upsetting that school employees seem to think they can take the rules into their own hands—not only was the student entirely covered up, but the image on her shirt was in no way inappropriate—the bigger issue here is the inherent sexism in the rules themselves. These dress codes force women to be disproportionately uncomfortable and miss class time and undergo embarrassment at the hands of their teachers, even as they, like in this case, abide by the rules, or wear shorts to simply beat the summer heat.