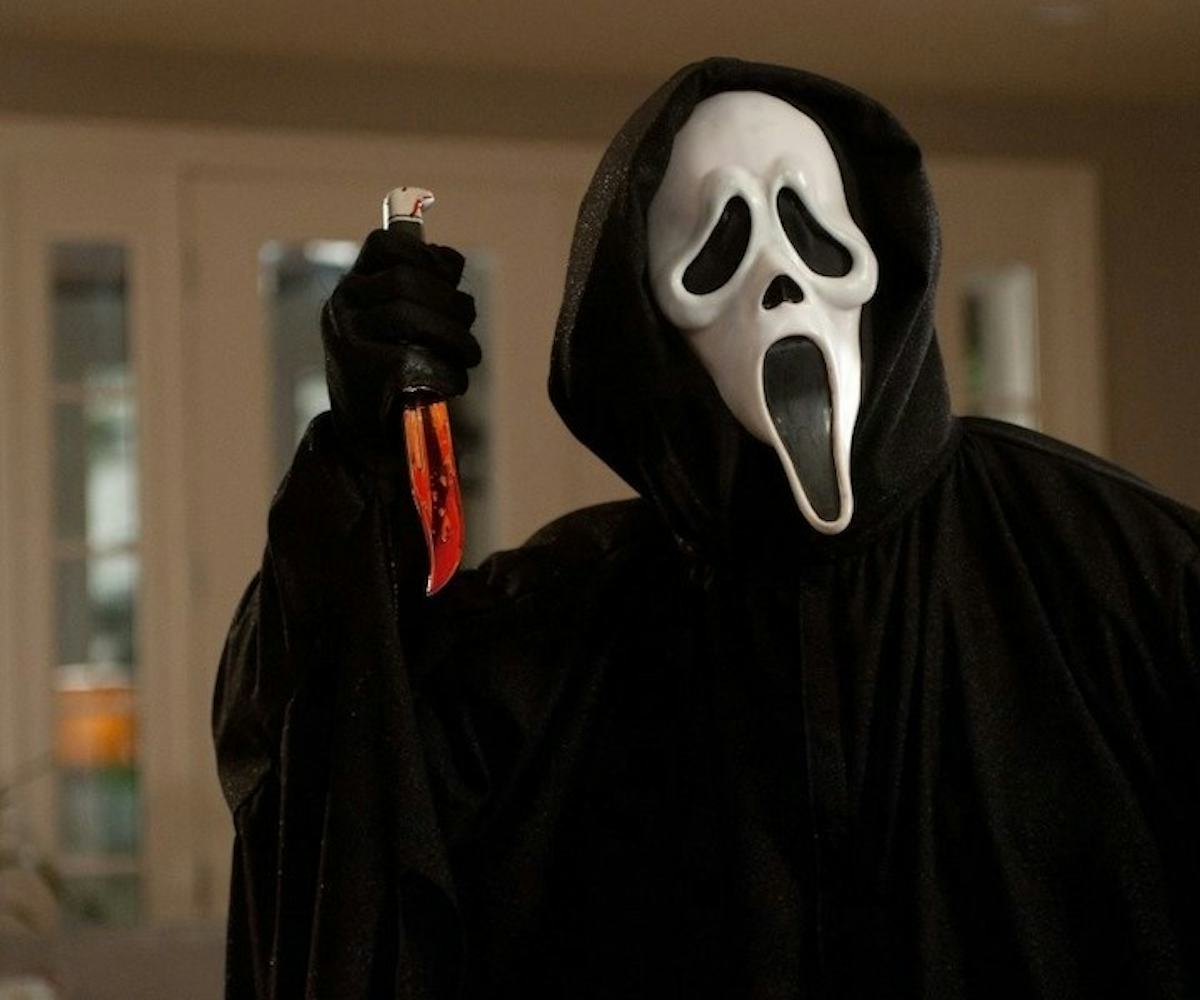 Dimension Films/Kobal/Shutterstock
'Scream' Is Getting The Reboot Treatment
Do you like scary movies?
Hollywood hasn't had a fresh idea in as long as I can remember, so it comes as no surprise that the beloved and categorically perfect Scream horror franchise created by Wes Craven is getting the reboot treatment. Sidney Prescott's trauma never ends, does it?
Scream debuted in 1996 and followed the harrowing life of Prescott, a small town high school student terrorized by the Ghostface killer. The franchise spanned four films and boasted an all-star cast that defined the 90s and early 2000s, including Courtney Cox, David Arquette, Parkey Posey, Sarah Michelle Gellar, Laurie Metcalf, Neve Campbell, Drew Barrymore and more. Directed by Craven and written by Kevin Williamson, the franchise raked in $608 million at the box office in combined releases.
Variety reports that Spyglass Entertainment is behind the Scream reboot and has attached directors Matthew Bettinelli-Olpin and Tyler Gillett to the project. At the very least, the duo is a sound fit for reboot; Bettinelli-Olpin and Gillett directed 2019's campy, class warfare horror flick Ready or Not, which grossed an admirable $57 million at the worldwide box office on a $6 million budget.
It'll be interesting to see how the reboot modernizes the franchise. Will Ghostface murder victims over Instagram Live? Will reporter Gale Weathers be a staffer on some sort of Info Wars-inspired news outlet? As of writing, Spyglass has no comment concerning the reboot.