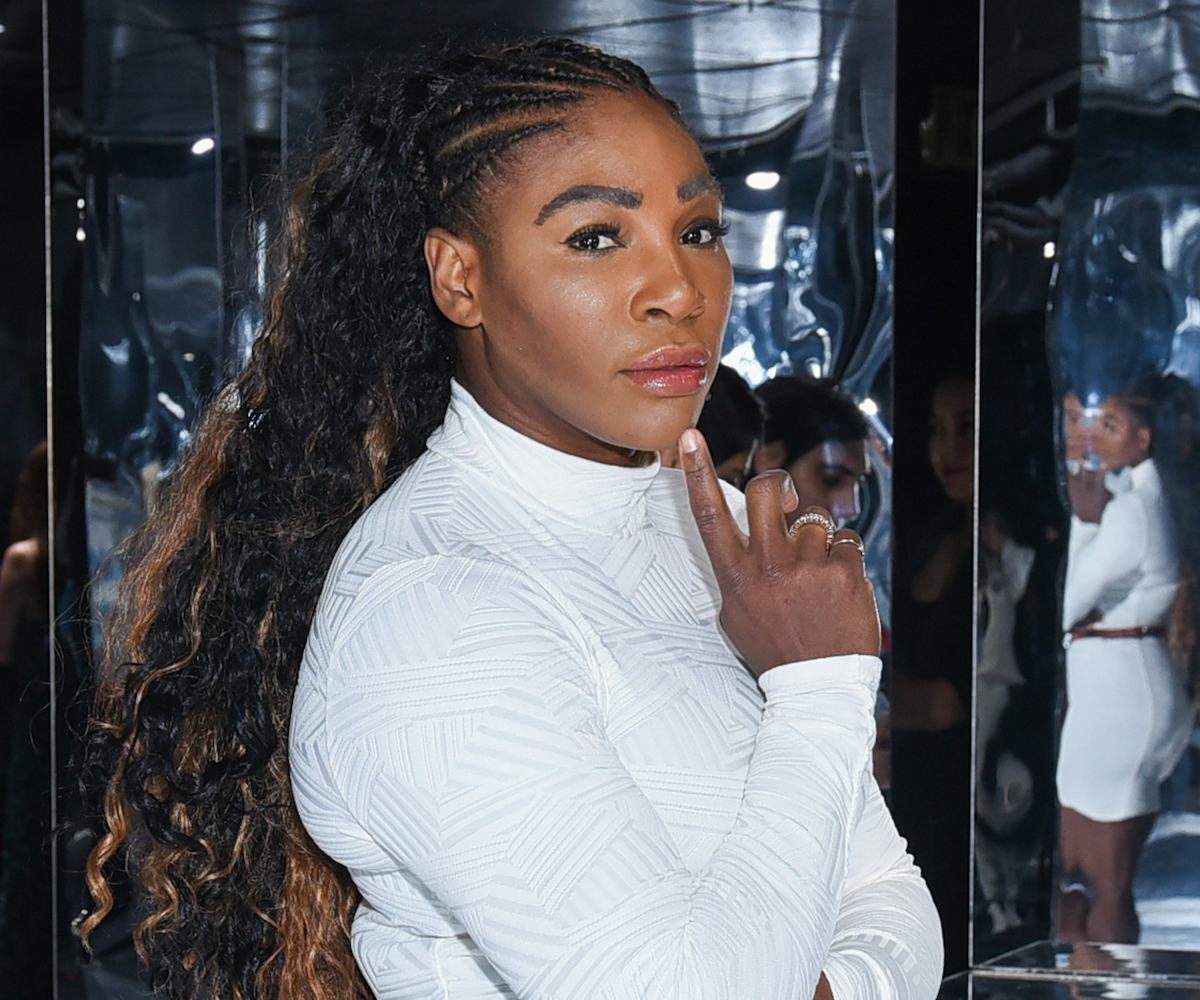 Photo by Presley Ann/Getty Images
Serena Williams Wants Women To Swipe Right On Bumble
Tennis icon Serena Williams is the new face of dating app Bumble, where only women are allowed to start the conversation, fronting a year-long campaign titled "The Ball Is In Her Court," according to a new report by Reuters. "Society has taught us as women to kind of sit back and not necessarily be the first one to speak up. We want to take that and flip the story," Williams told the site.
Jezebel points out that Williams is married to Alexis Ohanian and probably has never actually had to suffer through app-driven dating. And while that may be true, we would argue that Williams' stature in the tennis world makes her a good representative of women-first anything. Plus, as she tells Reuters, "I would not be where I am today had I let the fear of making the first move hold me back."
Williams suggested that this campaign may include a Super Bowl ad as she referred to the event as "a great opportunity for women's voices to be heard louder," adding later, "This is the best and perfect place to make the biggest noise that we can." Bumble declined to confirm or deny this.
If there's anyone who can remedy the dating app's issues that make it such a bummer for so many women—the heteronormativity of the concept, the fact that Men Suck—it's this literal queen.