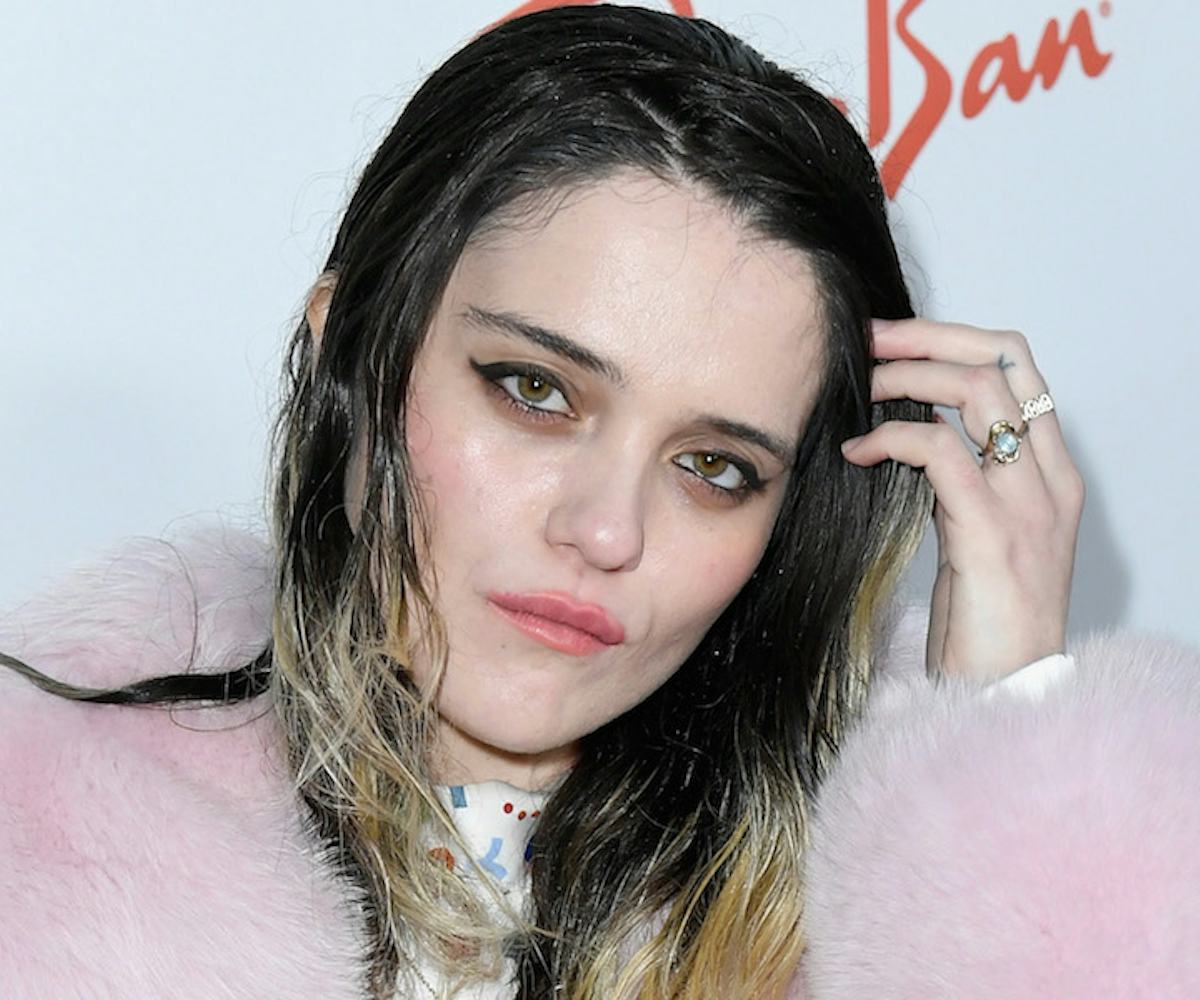 Photo by Timothy Norris/Getty Images
Sky Ferreira Compares New Single To A 'Snow White' Bird "Slowly Being Suffocated By Plastic"
She announced release date for new music and gave a cryptic sneak peek
Could it be? Is Sky Ferreira going to finally release new music? Ferreira has just sent out a series of promising tweets, teasing new tunes to come this month just as she announced her appearance at Pitchfork Festival in July. New Ferreira music has been a long time coming—her debut album Night Time, My Time came out in 2013, and, aside from some remixes, features, and, dabbling into acting, she's been MIA from the scene.
Ferreira knows we're all hesitant to get our hopes up for new music—last November she promised new music "this winter" following the long-awaited albumMasochism that was promised to us back in 2016—adding "(for real)" when making the announcement and joking that it wasn't a coincidence that The Twilight Zone is returning to television around the same time.
Want to know what it sounds like already? Of course, you do, and Ferreira is here to provide. Only, it's a pretty abstract description of her music, so do with it what you will. Her new single, according to a meme-y tweet, has string arrangements which she instructed to be "as if you're one of the birds in Snow White... singing underwater... while slowly being suffocated by plastic."
Ferreira clarified in another tweet that it isn't a pop track, and stated that she wants to do a video for it and that it's "different" from what we've come to expect from her.
This new slew of tweets and an actual festival announcement (at which she'd probably play her new music) seem like the signs Ferreira fans needed to start believing that new music is on the way. And, as much as I can't wait to hear whatever the orchestral equivalent of dying animated forest creature sounds like, I'm ready for the inevitable string of pop bangers she's about to serve up to the world.