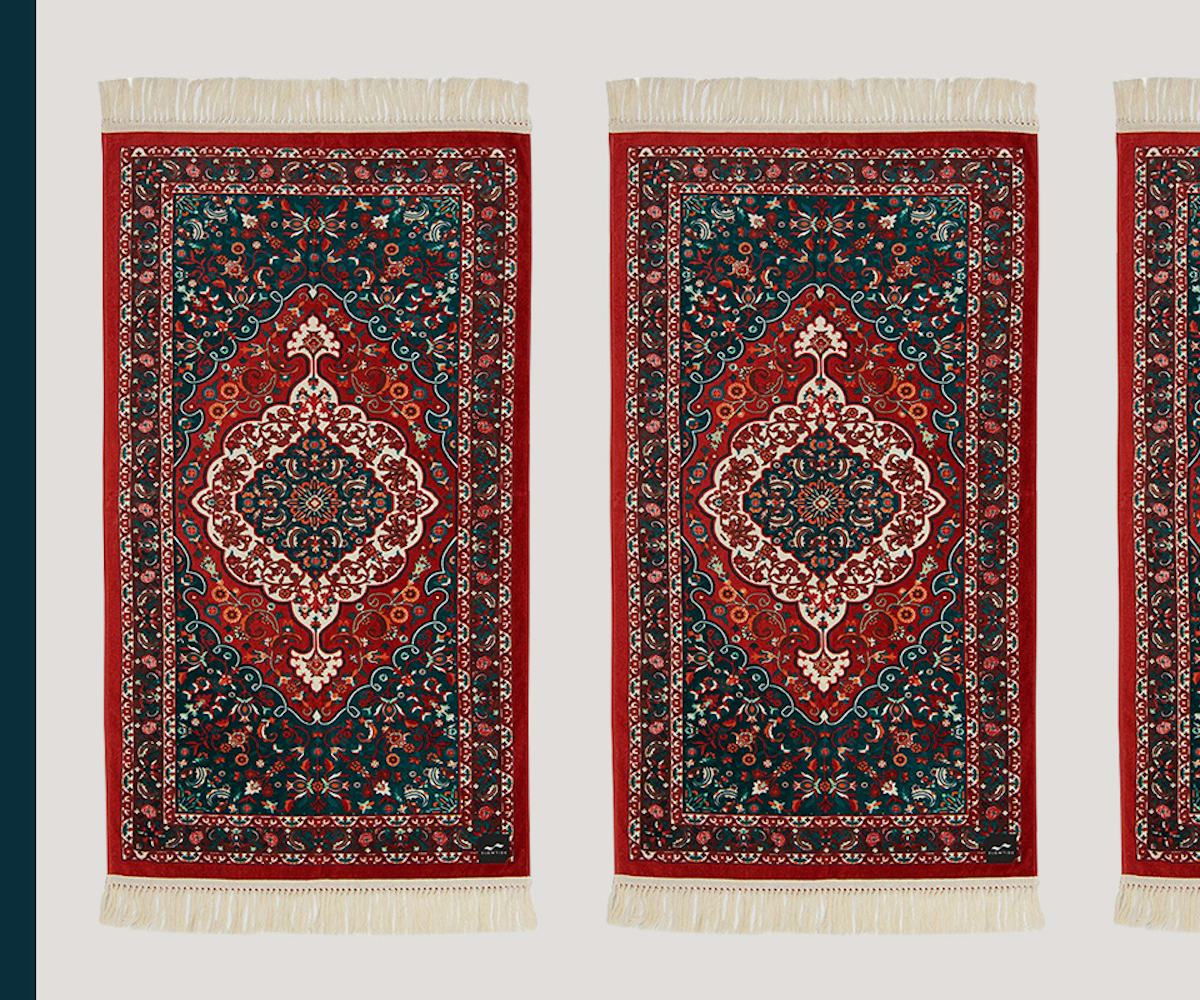 This Is The Most Instagram-Worthy Beach Towel I've Found
And I don't even like the beach!
Friends don't let friends miss out on all the cool, under-the-radar things they know about, like which little-known beauty brand is low-key making the best highlighter around. And because we consider our readers to be like friends, we gather together all our best finds in our Don't Sleep On Thisseries. Check in every week to see what things we can't wait to share with you.
I am definitely not a fan of the beach. Sand gets everywhere, there's no escape from the direct sun unless you haul a giant umbrella around with you, and unless there's a secret beach in New York City that I've never heard of, you're never without a crowd of people swarming all around. A true summer nightmare! That being said, there's no way of getting out of going to the beach in the summer, as everyone and their mother ends up planning an outing there at some point, and I try my best not to be a buzzkill. So when I do go to the beach, I make it worth my time with plenty of rosé in the cooler and only the most Instagram-worthy look.
In summers past, said look just relied on a killer swimsuit and a great pair of sunglasses, but once I received this Slowtide beach towel, the game changed entirely.This towel completes any set up, especially at the beach. I may be a little partial to the Haven-style towel because it looks *exactly* like a rug that sat in my family's den for as long as I can remember, but, the rich jewel-tones make any beach look bougie enough for your social feeds (the fringed ends definitely help this cause, too).
Even when I regularly frequented the community pool as a little kid, I never would buy printed towels because they had a weird texture and never quite dried right. But luckily, that's not the case with Slowtide towels, that actually work as any towel should (you know, drying you off and then eventually drying itself), but that look way cuter than any other towel options. The towels are also environmentally friendly in that they're made from sustainable cotton, and with a reactive dye to prevent fading (and subsequent replacement).
Though I'm more a fan of smaller towels to save space in my beach bag, if you like to spread out and have plenty of snacks prepped for sharing, this print—and a few more—are available in a generously sized circle shape. Want to do yoga on the beach? Slowtide has you covered with yet another style. Because of the low cost of the towels ($35 for the traditional size), if I'm being honest, I've been eyeing newer designs and may just add to my collection. And, well, maybe even go to the beach more as a result.
Slowtide, Haven Beach Towel, $35, available at Slowtide.