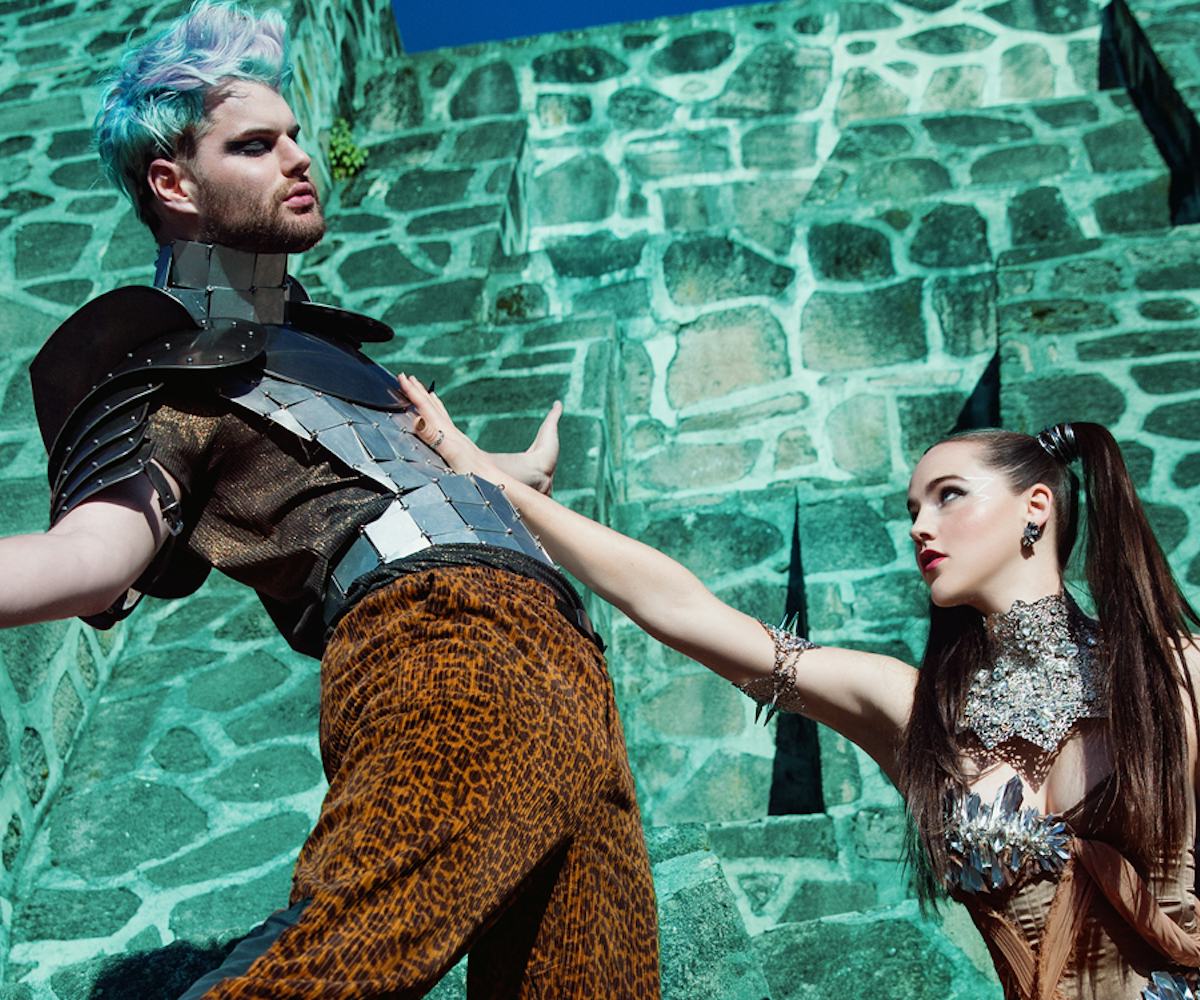 Photo by Ekaterina Belinskaya
Sofi Tukker Battle It Out In New Music Video "Swing"
Their new EP 'R.I.P. Shame Pt. 1' comes this September
Sofi Tukker have solidified themselves as a mainstay in the electronic music realm, and only continue to one-up themselves with each and every release. So, it's about time they battle it out amongst themselves on the dance floor—or, you know, out in the wild—and that's exactly what they do in their new music video "Swing," which premieres today exclusively via NYLON.
"This song always felt like an epic battle song. It's more like a chant than a song, really," they told NYLON. "It's called 'Swing' because we literally swing the song after Tuck says that." It's all over the place, but it's meant to be that way—the song is a collaboration with Brazilian poet Chacal, and Sofi Tukker tells us, "the words are about words! Like a lot of the things we do with Chacal, part of the meaning of it is just how nonsensical it is. It's really about how delicious and delightful and also meaningless words ultimately are." The video is just as perfectly nonsensical as the lyrics, as Sofi Tukker participate in their own epic showdown.
"Swing" is the first single leading up to the release of R.I.P. Shame Pt. 1, the group's EP, due for a September 20 release. Of the project, they shared, "We are living in a time when people are increasingly isolated, and that's where shame can grow and fester and ultimately kill our spirits. Our goal is to kill shame, set our spirits free, and be together! That is the common thread throughout the EP and throughout the next phase of our creations."
Watch the video for "Swing," below.