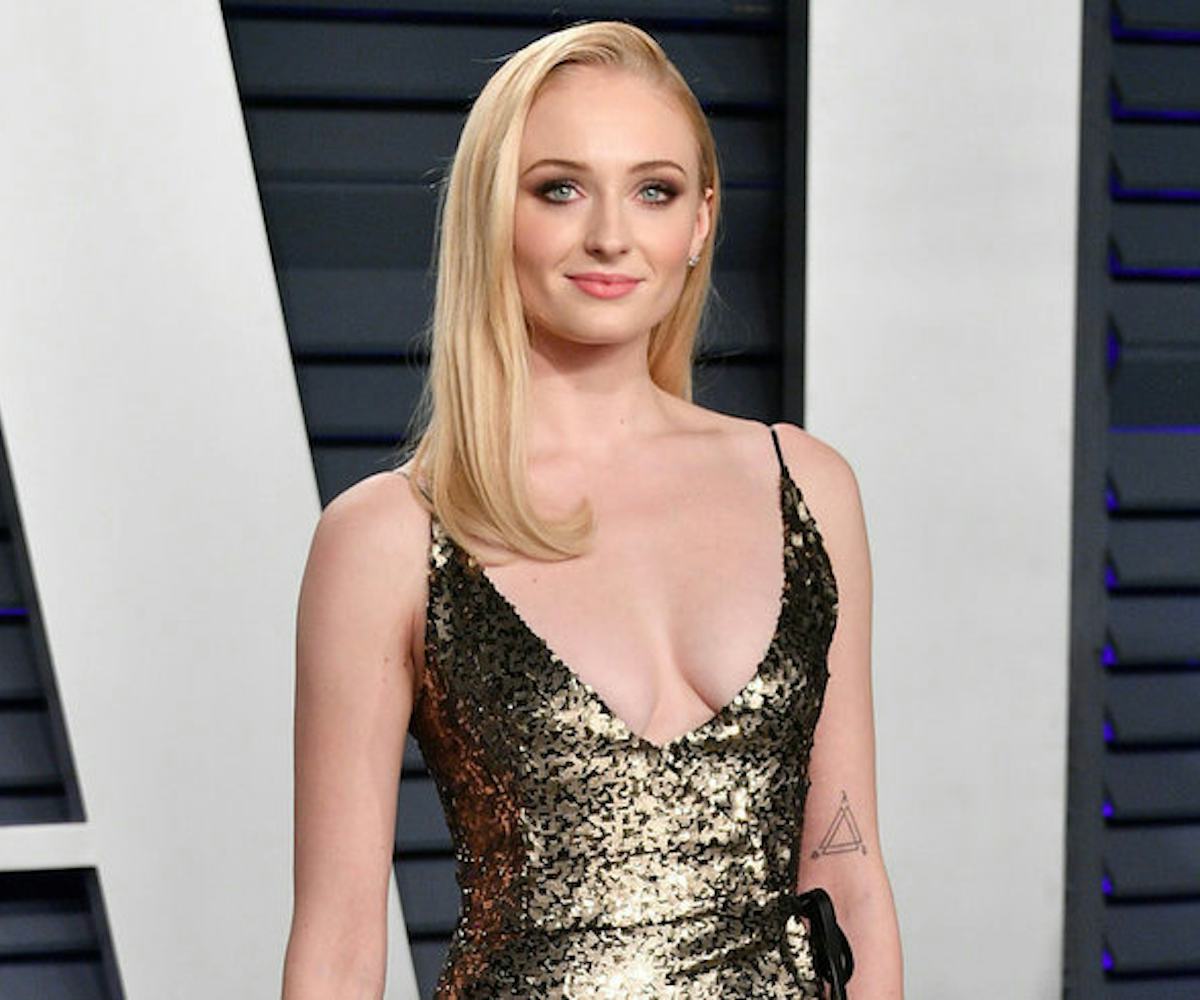 PHOTO BY DIA DIPASUPIL/GETTY IMAGES
Sophie Turner Says She Loves "A Soul, Not A Gender"
She reveals she knew Joe Jonas was the one after meeting "enough" guys and girls in her life
In a new interview with Rolling Stone, Game of Thrones actress Sophie Turner talked about knowing her fiancé Joe Jonas was the one after meeting "enough" guys and girls in her life:
Turner never thought she'd get engaged so young, or at all. "I was fully preparing myself to be single for the rest of my life," she says. "I think once you've found the right person, you just know. I feel like I'm much older a soul than I am in age. I feel like I've lived enough life to know. I've met enough guys to know—I've met enough girls to know. I don't feel 22. I feel like 27, 28." As for the "girls" part: "Everyone experiments," she says with a shrug. "It's part of growing up. I love a soul, not a gender."
Despite Turner not putting a label on her sexuality or providing any other details (and despite the writer referring to it as "the 'girls' part" rather than, I don't know, acknowledging bisexuality as a thing), queerGoT fans (and I) have already claimed her as one of their own.
As if Turner's declaration wasn't enough for us, the accompanying photo shoot opens up with an image of Turner and GoT co-star Maisie Williams, who was also interviewed in the article, intensely looking into each other's eyes, with a rose separating their lips. Scroll down, and there's a photo of Turner and Williams holding hands in delicate white dresses on a bed.
Earlier this month, in an interview with Glamour U.K., Turner and Williams revealed that they tried to sneak a kiss into every single one of their shared scenes on Game of Thrones. Oh, and they also would have nightly slumber parties, sit in bathtubs together, and get high. I am rooting for the two to, one day, realize they're actually soulmates.
In all seriousness, this is one friendship I want in on. "I thought Sophie was the coolest thing I'd ever seen," says Williams in the article about meeting Turner on GoT set. "I get why they do chemistry reads, because when it's right, it's so right. Like, we're best friends. And they could see that all those years ago, and it must have been real magic watching these two girls have the best time together."