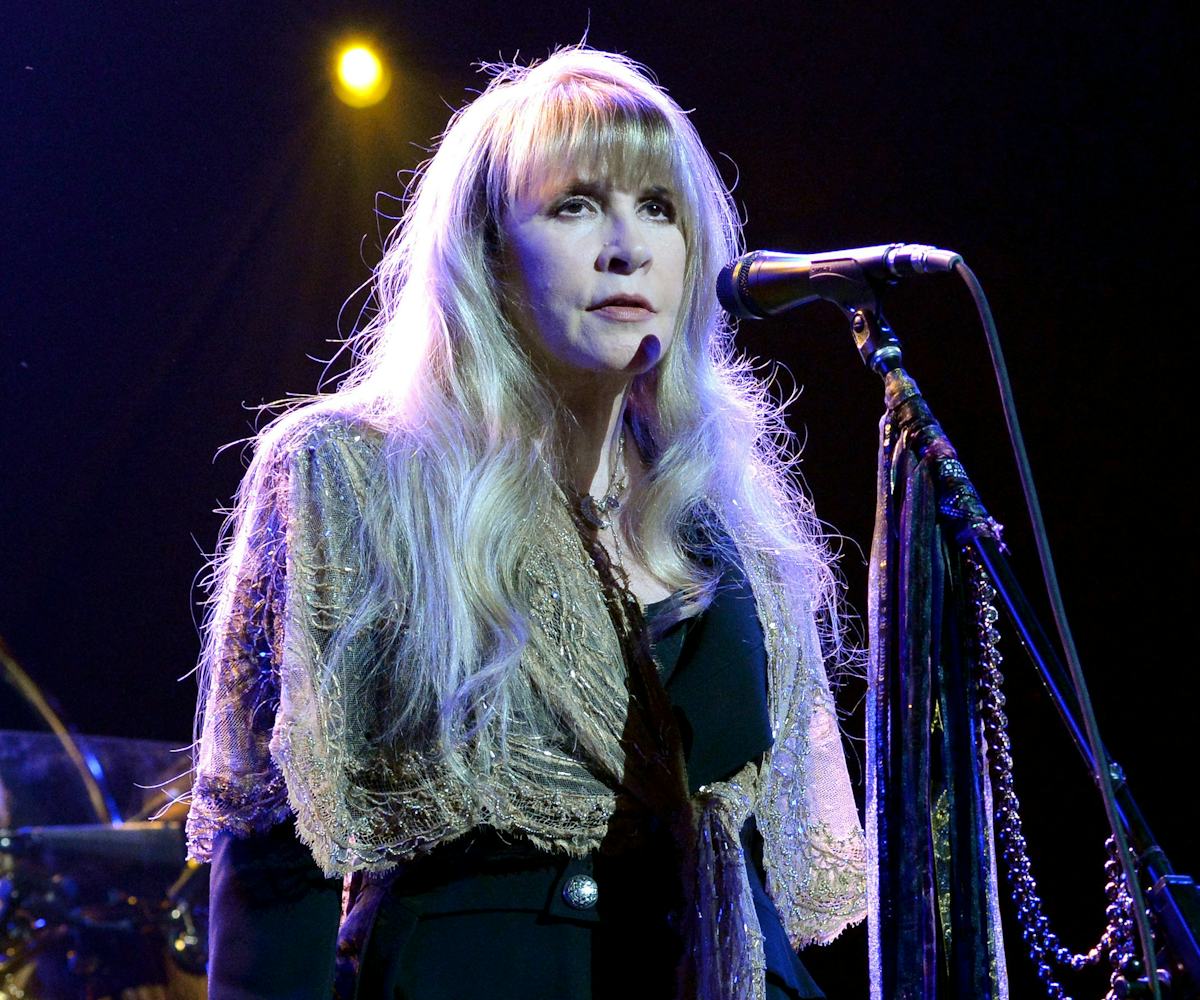 Photo by Michael Kovac/Getty Images
Stevie Nicks Is Invited To Serve Fleetwood (Big) Macs At A McDonald's
"Sell me fries, sell me sweet little fries."
Thousands are hoping that Stevie Nicks will grace the McDonald's restaurant in Fleetwood, England, with her presence for a work shift. The witchy vocalist of Fleetwood Mac has been invited to serve up Fleetwood (Big) Macs to her adoring fans via a Facebook event hosted by a page named Be Reet. The event description offers nothing more than a single line, "Sell me fries, sell me sweet little fries."
NME reports that over 2,000 fans have RSVPed as attending and 13,000 and counting are "interested" in the event, though, should Nicks confirm (the singer hasn't made any comments regarding the joke event yet), undoubtedly many more would make their way to the fast-food chain.
A McDonald's representative told NME, "We've heard some rumours that Stevie Nicks might be keen to visit our own Fleetwood Macs. Next time she's in the area we'd be delighted to welcome her for some sweet little fries before she goes her own way…"
Last year, Be Reet made headlines when it campaigned for Nirvana to be reunited with Nickelback vocalist Chad Kroeger at the helm. Thankfully that did not happen. But Nicks asking if I'd like fries with that? That's a different story.
Nicks made history late last year when it was announced that she'd be the first woman ever to be inducted twice into the Rock & Roll Hall of Fame. She will perform at the induction ceremony alongside fellow inductees Radiohead, Janet Jackson, and The Cure in March.