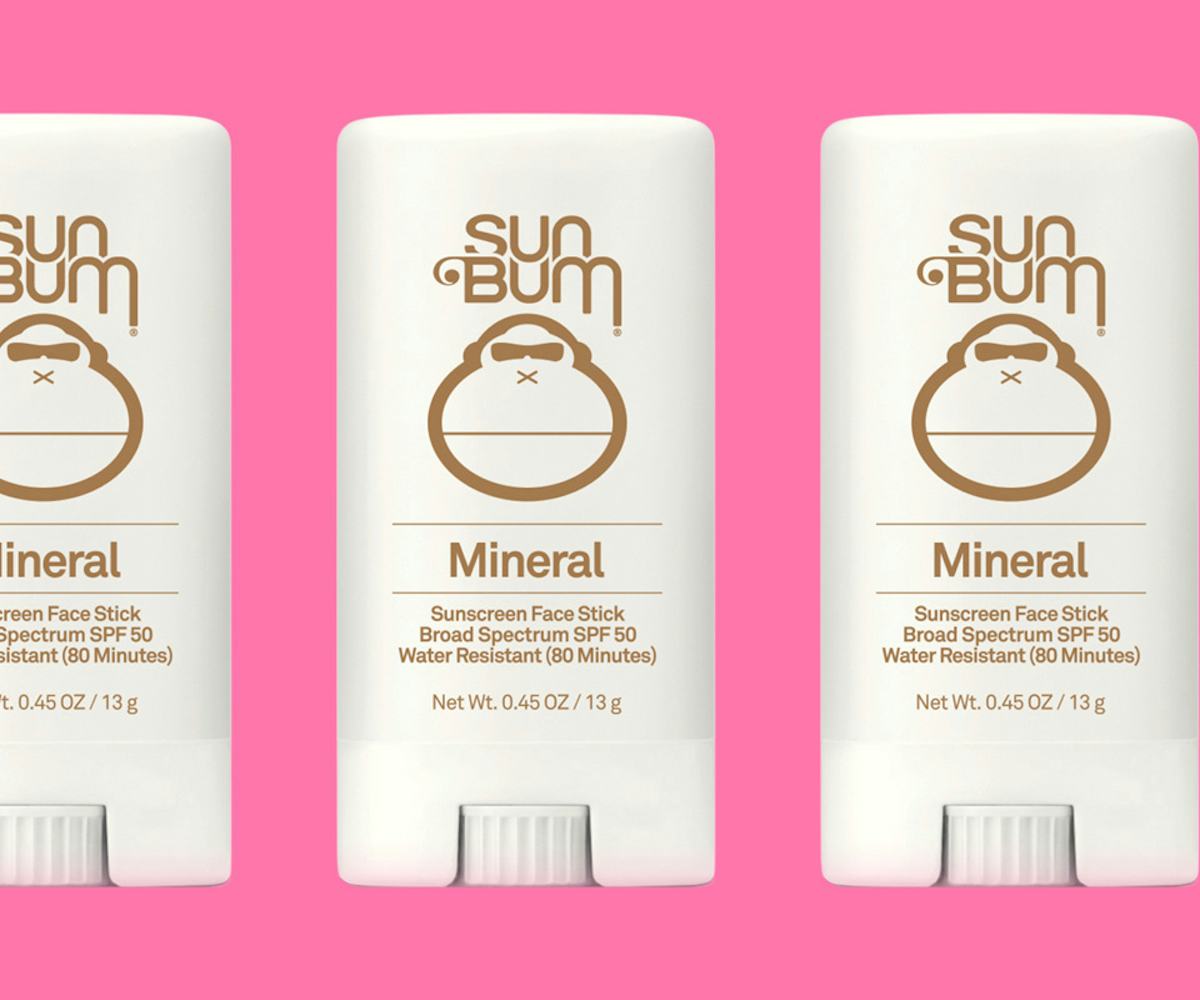 This Vegan Sunscreen Stick Smells Amazing—And Works Beautifully
Friends don't let friends miss out on all the cool, under-the-radar things they know about, like which little-known beauty brand is low-key making the best highlighter around. And because we consider our readers to be like friends, we gather together all our best finds in our Don't Sleep On This series. Check in every week to see what things we can't wait to share with you.
Sunscreen sucks. Of course, everyone at NYLON is obsessed with sunscreen, but aside from the whole preventing sunburns and, you know, skin cancer thing, I couldn't tell you a single perk of spraying (or rubbing) on a smelly, sticky coat of goo every time I want to pop out in the sun during the summer. Put on a layer of makeup after applying sunscreen, and now you've achieved peak cakey-ness. In the past, I've sucked it up when it comes to the truly sunny days where no shade is to be found, and on others simply opted for SPF-filled makeup. That is, until now, because I've finally found my point of entry into my very own obsession with sun-protection.
Earlier this month, as I headed off to Bonnaroo, I threw Sun Bum's Mineral Face Stick Sunscreen into my makeup bag just for the hell of it, figuring I'd give it a try in place of my usual (dreaded) product. But now, it's all I'm able to use. Upon first opening it, it was impossible not to notice just how good it smelled. Rather than the chemical-induced norm, this little stick smelled like a tropical cocktail. And that smell lingered pleasantly throughout the day, further revived with later re-application. So, despite sweating my body's entire water content out on the field at Bonnaroo, there was one part of me that didn't smell disgusting: my sun-blocked face.
Despite going on a little less than clear, it blends super easily and left me free of any chalky residue. Under makeup, it was impossible to tell that I'd used a sunscreen stick, but it still provided all the protection I needed for being in the sun so long. If I'd have known how well it would work, I'd have gotten the Sun Bum body products as well—my back, unlike my face, suffered from a product that definitely didn't follow through on its promises.
An added bonus of the Sun Bum is that it's vegan, cruelty-free, and reef-friendly. So you won't be hurting animals in any single part of the sun-protection process, even when you dive down into the ocean. After diving in, you'll be good to go for 80 minutes, too—did I mention this product is water-resistant?
While I am a huge proponent of finding makeup with an SPF for year-round protection (hi, sneaky winter sun), it's still important to wear actual sunscreen too, no matter what the occasion. Now that I know I won't dread putting this stick on when it's truly dire, I've found myself wearing sunscreen more and more regularly—and not breaking out as often as I had previously with other sunscreens. It's a win-win, for me and my skin.
Sun Bum, Mineral Sunscreen Face Stick SPF 50, $12, available at Target and Ulta.
NYLON uses affiliate links and may earn a commission if you purchase something through those links, but every product chosen is selected independently.