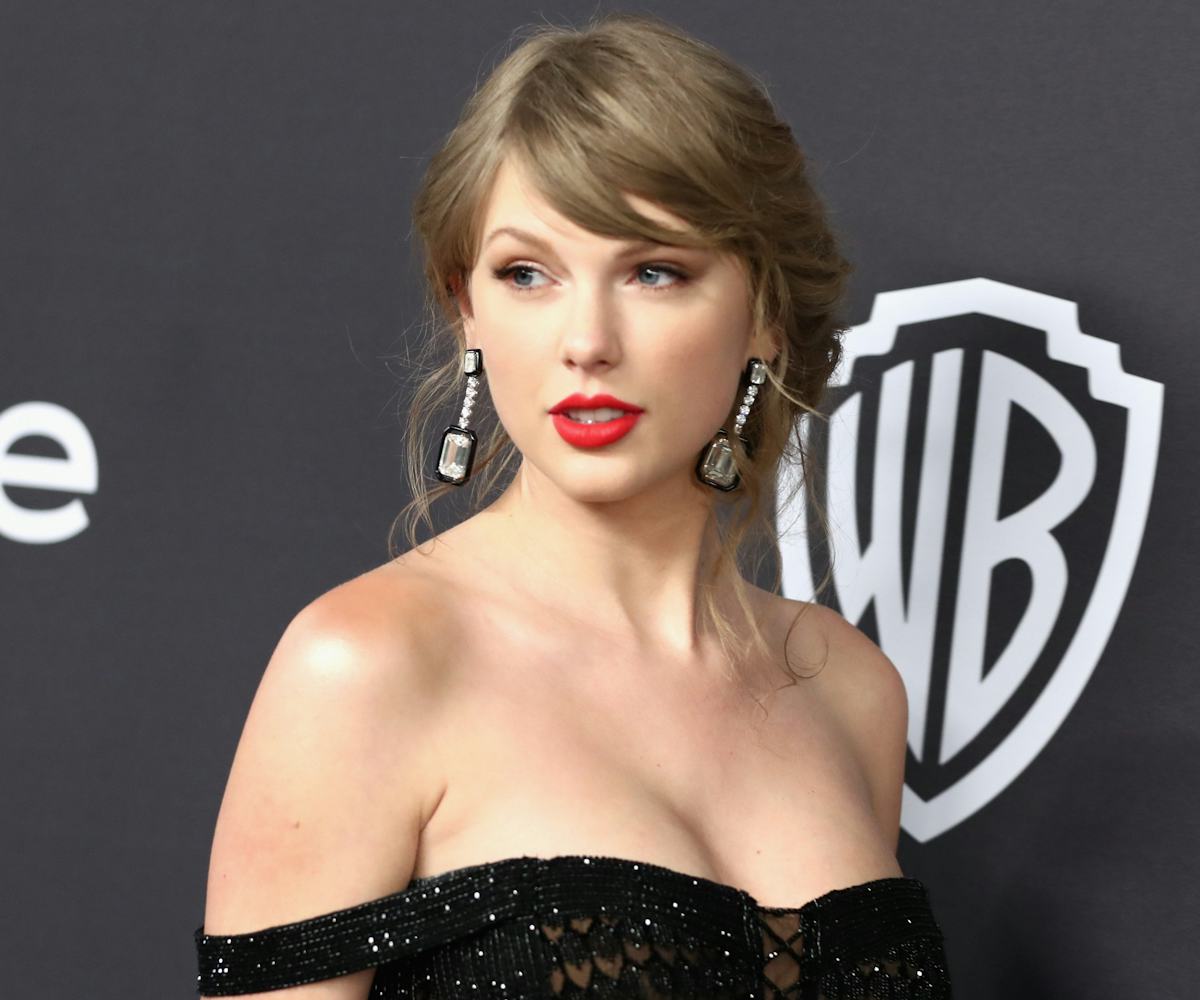 Photo by Rich Fury/Getty Images
Taylor Swift Confirms Her Role In 'Cats'
By posting a photo from the set
Taylor Swift has officially revealed that she'll be taking on the role of Bombalurina in the upcoming film adaptation of Cats: Today, Swift shared a selfie with her character's name on Instagram.
Bombalurina is one of three Gumbie Cats, alongside Jellylorum and Demeter. According to IMDb, the other two have either yet to be cast or will not appear in the film adaptation, so the songs traditionally sang by the trio could be held down by Swift alone. In the original musical, Bombalurina has a thing for Rum Tum Tugger, played by Jason Derulo, so the least likely IRL romance will now play out onscreen, in cat costumes no less.
Swift will also likely sing alongside Jennifer Hudson, who has been cast as Grizabella, on "Grizabella: The Glamour Cat," as well as with James Corden (Bustopher Jones) and Rebel Wilson (Jennyanydots) on "Bustopher Jones: The Cat About Town." Idris Elba and Judi Dench have also signed onto the project, as Macavity and Deuteronomy respectively.
Cats is set to hit theaters on December 20, so you will have plenty of time to get familiar with the iconic songs.