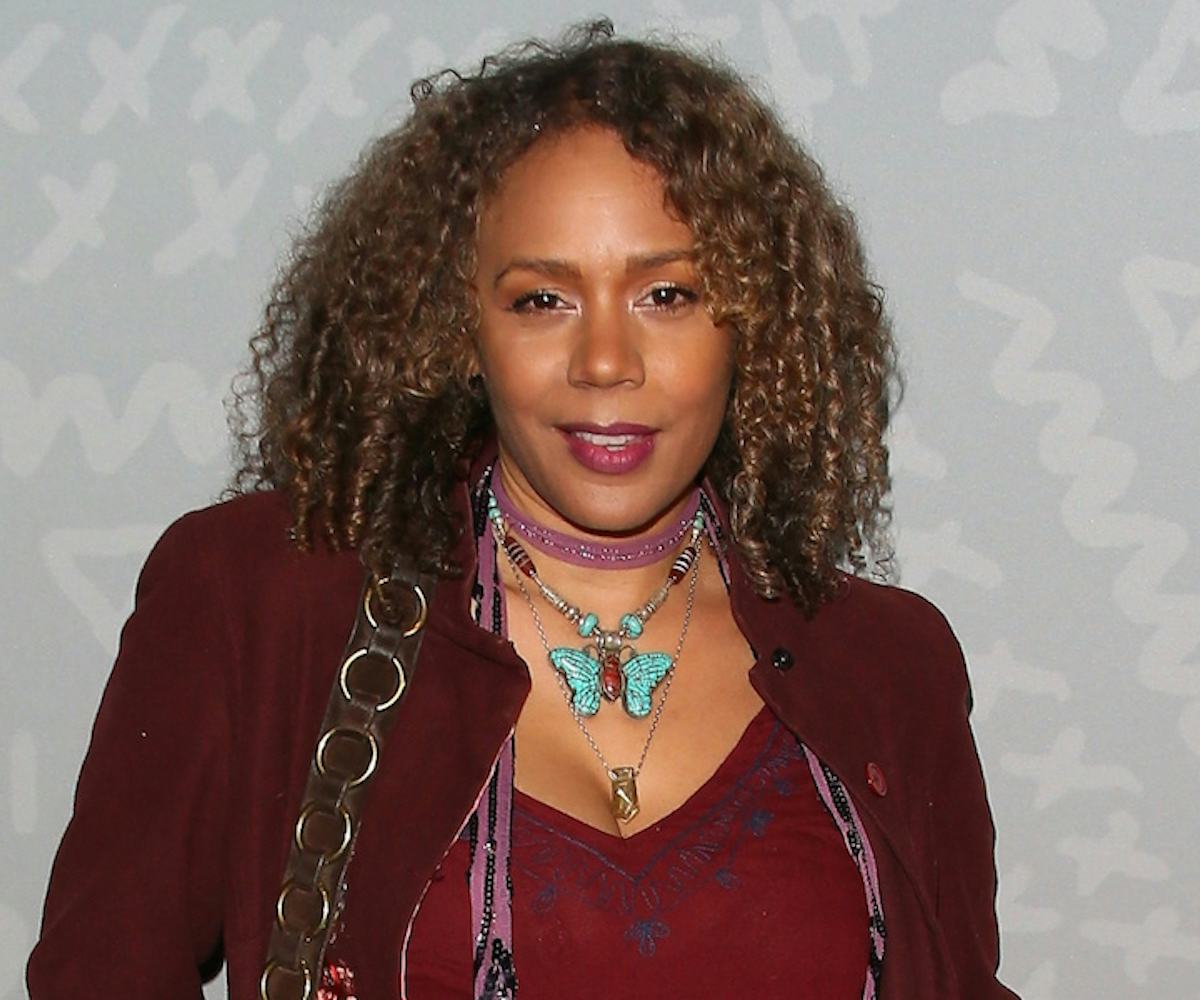 Photo by JB Lacroix/Getty Images
'The Craft' Star Rachel True Wants People To Stop "Erasing" Her Name
"I will not be erased while I'm still here"
As news broke that Blumhouse was rebooting the cult horror film The Craft, some left out the only Black lead from their reports. Rachel True, who starred as Rochelle alongside Robin Tunney (Sarah), Fairuza Balk (Nancy), and Neve Campbell (Bonnie), was not listed among the cast names in an article done by The Hollywood Reporter, but instead was replaced by Christine Taylor, who was not among the main four—something that didn't go unnoticed by True.
"Is there any reason to not list me as one of the main actors in the original film?!?!," she tweeted at The Hollywood Reporter. "You've listed a white supporting castmate who wasn't 1 of the 4 main actors. For fucks sake, do better."
True clarified in a series of tweets and a later Instagram Live that it wasn't about her own personal ego, but the fact that the erasure of brown women's names is so clear in this circumstance.
THR has since made the correction, which is listed in the current article, but, according to the actress, didn't address True directly. "I hate having to remind folk not to erase me," she wrote.
In her Instagram Live, True talked at length about why combatting erasure is so important. "Already when The Craft comes on TV, my name's not listed. Not a big deal," she said, pointing out that it's the same in reporting, "except, you know, when you look at pictures, paintings, and things from back in the day, you see a person of color listed as servant or housekeeper or something like that. They don't have names."
She continued, "I'm speaking out about this because I want other brown girls who are reading these articles to see someone else's brown name in there... I will not be erased while I'm still here."
It's pretty clear that this isn't the only time that this has happened to True. Just a few weeks ago, True posted a convention photo with The Craft cast, which was the first time they'd all been together since 1996 when the film was released according to the post. "I haven't yet been invited to any other events some of the ladies are already booked for this [year] so I'm very happy to have been included here," she wrote.
Hopefully, her bringing attention to the matter as The Craft is having a resurgence will be a wake-up call for the industry.