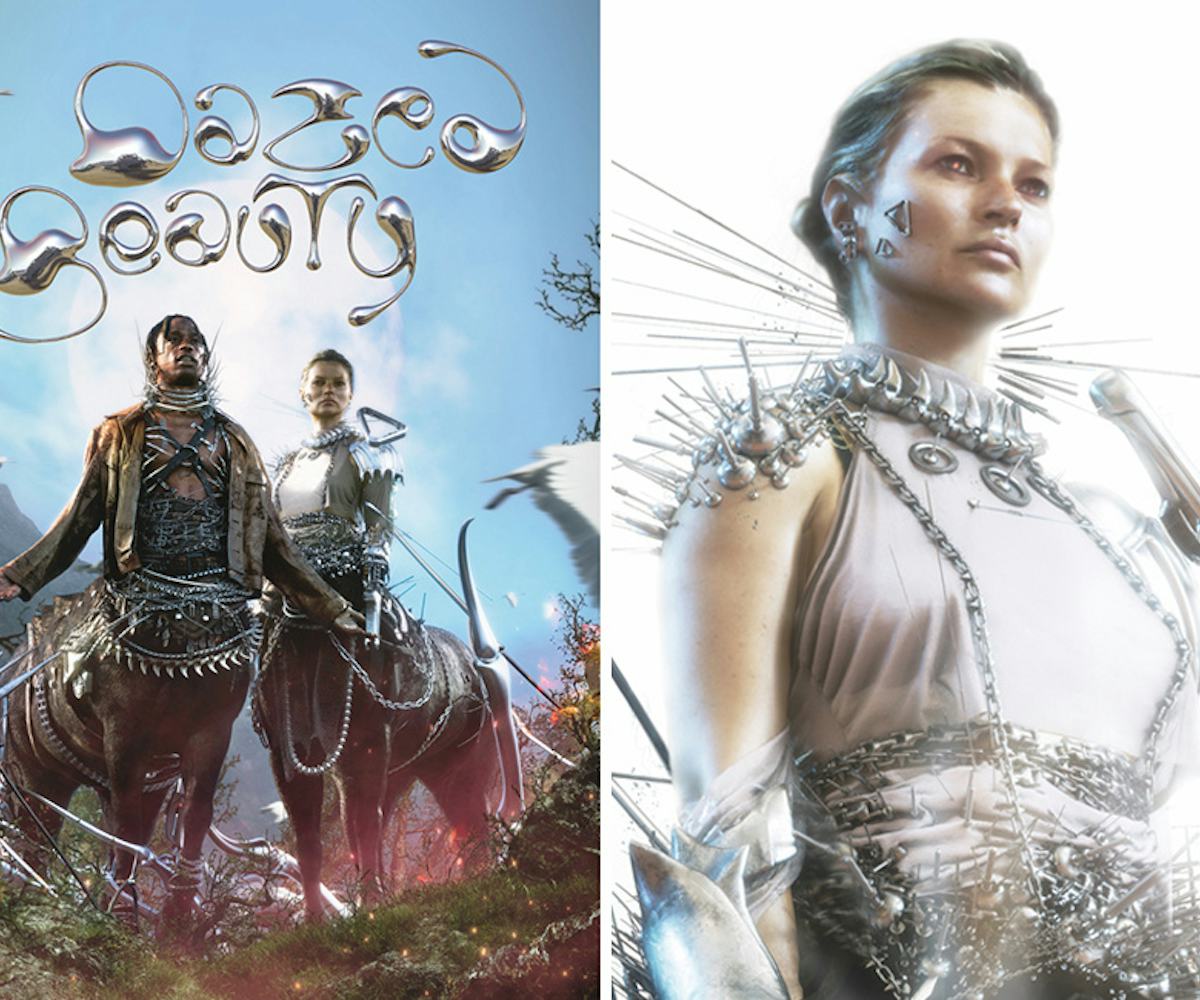 Kate Moss And Travis Scott Become Centaurs In Chains For New Shoot
Narnia but make it high-fashion
Kate Moss and Travis Scott are the stars of the fantastical world created for Dazed Beauty's first-ever print cover. The model and rapper become mythical creatures covered in chains in "The Children of Ixion," a 10-page editorial for what the publication has dubbed Issue Zero.
Dazed tapped digital artists Darío Alva and the Travis Brothers to transform the two stars into the CGI centaurs, imagining "the future of beauty, in all its many guises," according to the announcement. Think: high-fashion Narnia with lots of highlighter and glowing skin.
Much of Scott's profile (Moss' hasn't yet been released) ruminates on his latest album, Astroworld, but also goes to detail his existence on the cusp of alternative and mainstream fashion and beauty: He was the face of Saint Laurent's SS19 campaign and his girlfriend Kylie Jenner created custom lip kits as merchandise for the Astroworld tour. When asked what beauty is to him, in context with the world around him, he tells Dazed:
The ugliest thing about life right now is hate, so many different kinds of hate. We as people have to find better ways to connect with each other through other avenues other than anger. The word beauty means a lot to me but it all comes down to who you are as a person. It has a lot to do with your heart, how good you are to others.
Read the entire profile here.