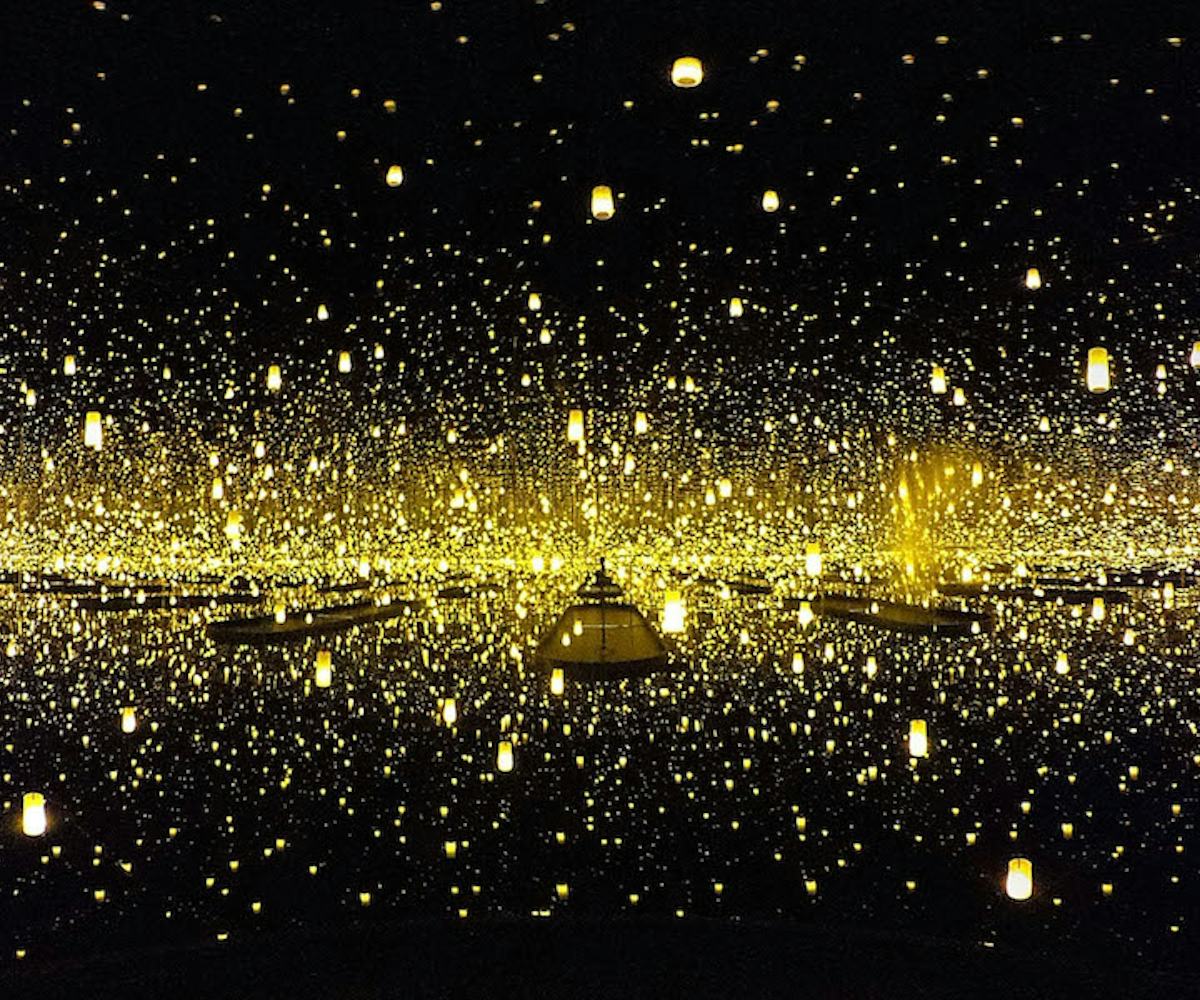 Photo by Alex Wong/Getty Images
Yayoi Kusama Will Break Instagram Again With A New Infinity Room
Your IG feeds aren't ready for this
A new Infinity Room from artist Yayoi Kusama is headed to New York City later this year. According to Dazed, Kusama will return to the David Zwirner Gallery with a never-before-seen mirrored wonderland from November 9 to December 14.
When the exhibition, with Kusama's signature polka dot art pieces and immersive installations, opened in New York 2017, it brought long lines of people waiting to get in, timed tickets, and a lot of Instagram posts. That same year, Adele turned the Infinity Room at L.A.'s Broad museum into a galactic performance space for the Brit Awards. I can't help but hope some NYC-based creative will take it upon themselves to do something similar this time around. (If St. Vincent were to turn Kusama's work into a "Slow Disco," I'd be fine dying right there in line to get in.)
If you aren't ready to fight the crowds at this short exhibition, don't worry. Though it won't unveil the new exhibit, according to ArtNet, Boston's Institute of Contemporary Art will be showing Kusama's largest Infinity Room in North America, titled "LOVE IS CALLING," starting this September and running it through early 2021.