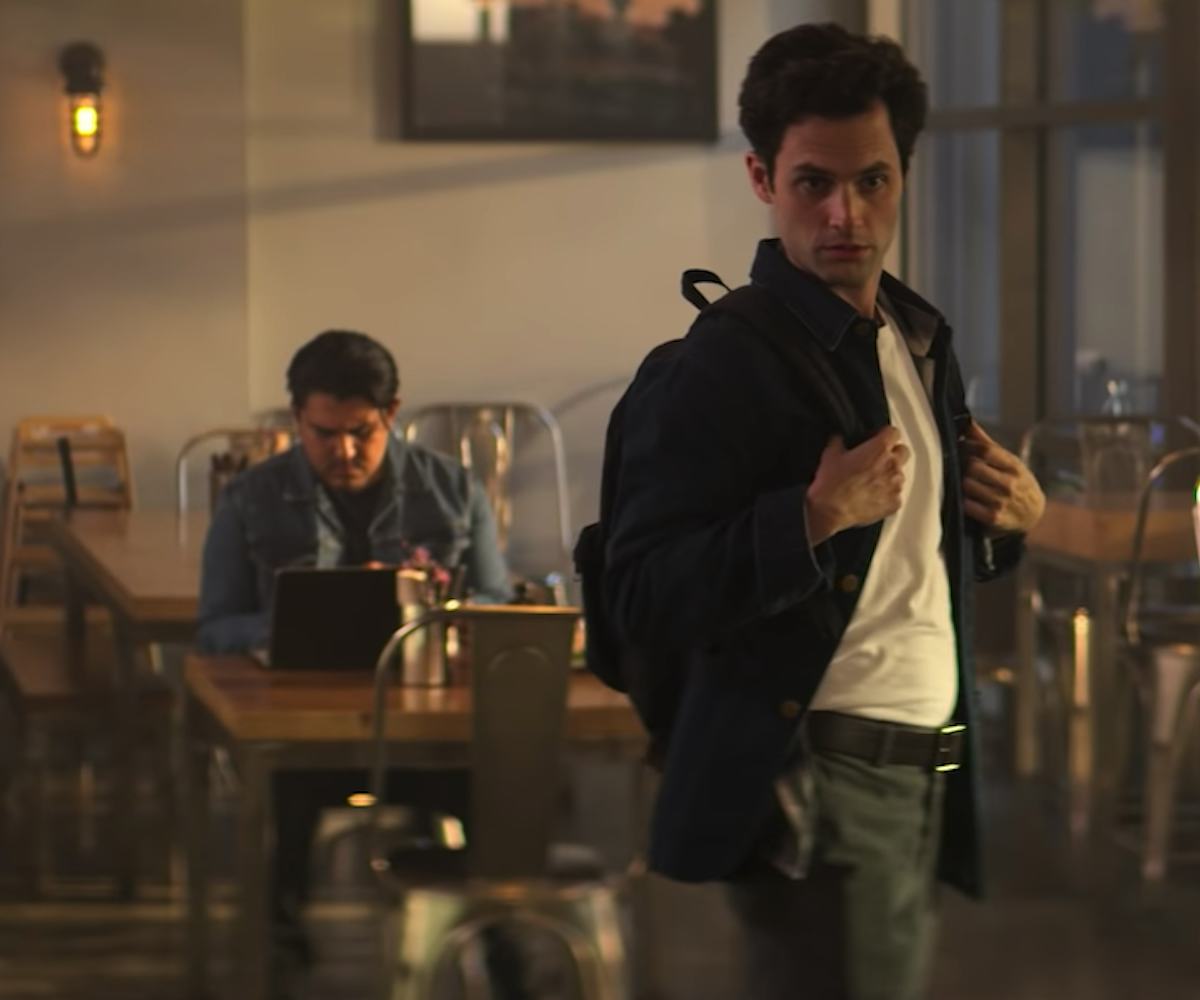 Screenshot via YouTube
New 'YOU' Season 2 Trailer Introduces Joe's Next Victim
As if anyone needed more proof that Joe would be even creepier in YOU Season 2, now there's proof: a new trailer set to the tune of Radiohead's "Creep." When the first trailer for the upcoming season dropped earlier this month, it was revealed that its murderous lead Joe (played by Penn Badgley) has moved from New York to Los Angeles, and now goes by the name of Will Bettelheim. Now that he's settled into the new city, he's found a new woman to obsess over: Love Quinn (Victoria Pedretti).
"It's hard to have a fresh start when the past is on your mind," Joe Will says in voiceover as scenes from Season 1, involving his last victim Beck (Elizabeth Lail), roll across the screen, "but it's a new me." As he begins to woo Love, we see that Joe's ex-girlfriend, Candace (Ambyr Childers), has followed him to the West Coast, and knows he's up to no good. Before the trailer comes to a close, she offers Love an all-too-vague word of advice: "If he loves you, that's the most dangerous thing." Dangerous how, Candace? Say it!
Watch the YOU Season 2 trailer, below, ahead of the show's Netflix release on December 26.