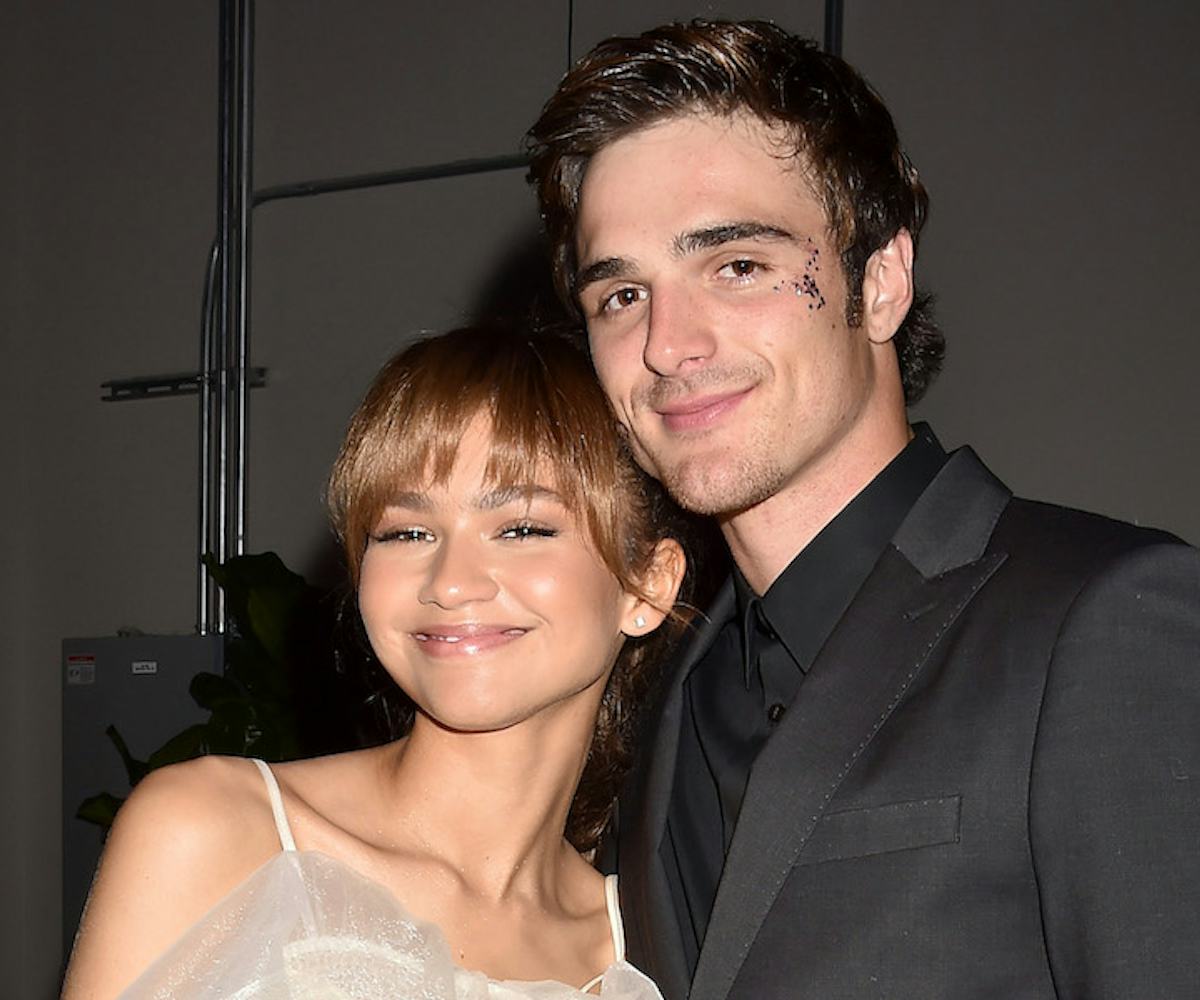 Photo by FilmMagic/FilmMagic
Are Zendaya & Jacob Elordi A Thing?
Euphoria fans might just have a real life situationship on their hands, because new paparazzi photos suggest Zendaya and Jacob Elordi are dating. The two were spotted out and about in New York City on what appeared to be a date, and despite the two having referred to each other as "friends" in the past, the PDA seen here says otherwise.
Elordi and Zendaya made quite a few stops during their day in NYC, at famed book store The Strand — aka the go-to casual date spot for many Downtown Manhattan couples — as well as grabbing smoothies and taking plenty of adorable photos, both on Zendaya's cellphone and on Elordi's film camera.
The Euphoria stars attended the American Australian Association Arts Awards together on January 30, where Zendaya presented Elordi with the Rising Star award. In her speech, she referred to Elordi as her "best friend," which some interpreted as her denying dating rumors. But, shouldn't your partner be your best friend? Back in November, Elordi did describe Zendaya as "like my sister," which is definitely not how you should talk about someone you're dating. But November was months ago, and these candid pics are now. Zendordi... Elaya... whatever the ship-name may be, they're very adorable together.
As all wait for confirmation as to whether or not Zendaya and Elordi are really A Thing, it might be helpful to look back on the secrecy that surrounded Zendaya's previous unconfirmed relationship with Tom Holland. Maybe she's switching it up and bringing her love out in public — or maybe she and Elordi are just really, really close. Only time will tell!