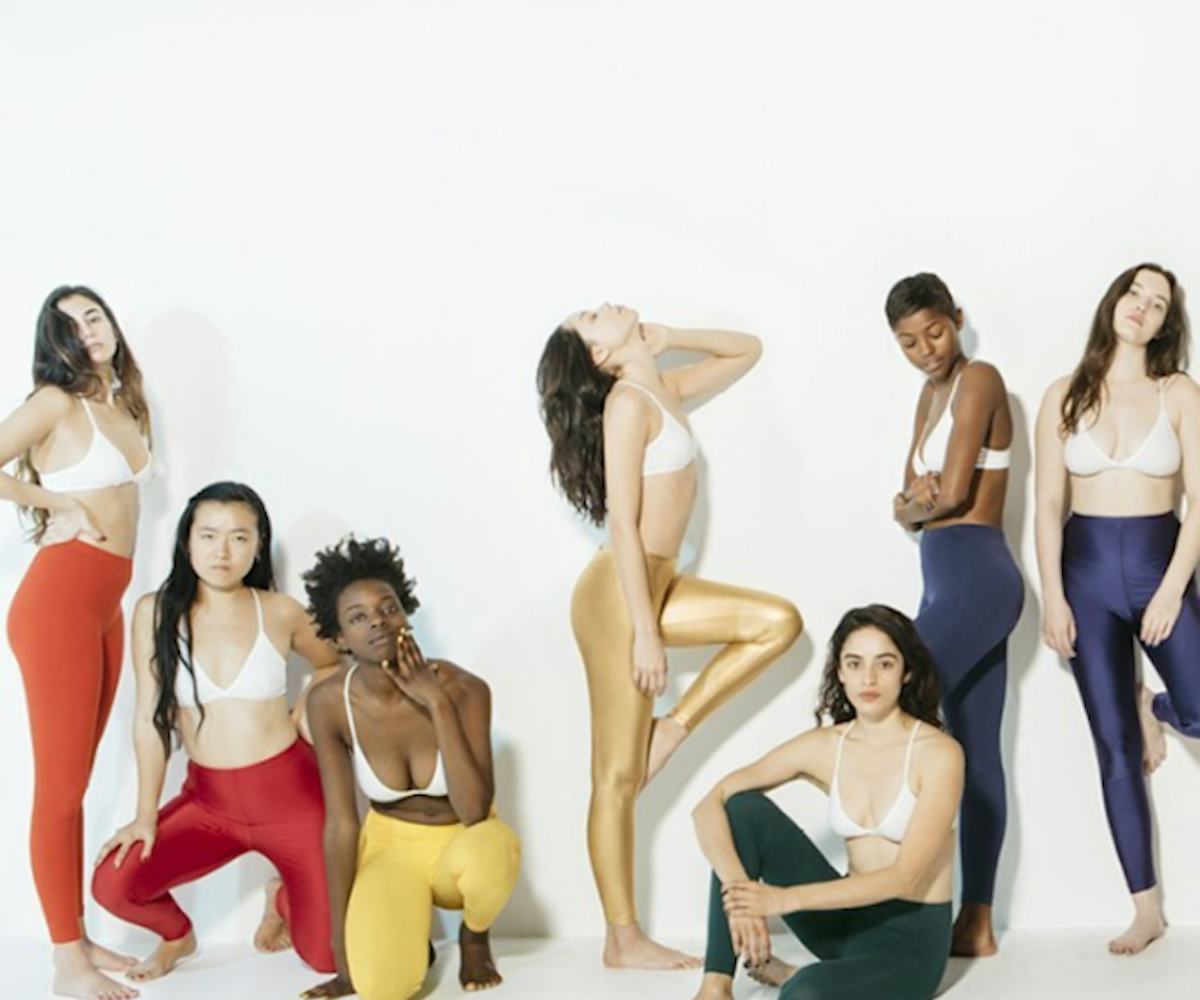 Photo via @americanapparelusa Instagram
Lamé Leggings For All: American Apparel's Return Is Two Weeks Away
However, you can expect some changes
It's no news that American Apparel was in quite a bit of trouble before announcing the shuttering of all of its stores earlier this year—from the disturbing sexual harassment lawsuit surrounding its controversial former CEO Dov Charney to the brand filing for bankruptcy back in 2015. However, along with the announcement of store closure was another announcement: Montreal-based Gildan Group had bought the brand for a cool $88 million, which we assumed meant, it wouldn't be gone for long.
We were right. Gildan's plan was to revive and re-energize the brand that was once such a staple amongst millennials, and it seems the time has finally come. The company is launching the new American Apparel online flagship store in the next two weeks.
What can we expect from this rebirthed American Apparel? According to Business of Fashion, the new site will offer a "wide range of products, including jeans, to conform to some of American Apparel's historic offerings." Now, while we're all about bringing back its classic High-Waist Jean, what about the rainbow array of lamé leggings and skater dresses? We'll be crossing our fingers.
However, as does happen often with brand relaunches, things won't quite be the same. The new American Apparel (which is, technically, French-Canadian now) won't be entirely Made in the USA anymore, the original brand's ethos. Gildan already has a global production chain under its belt and is using it to produce American Apparel clothing both overseas and in the U.S., meaning it won't entirely be "American apparel" this time around.