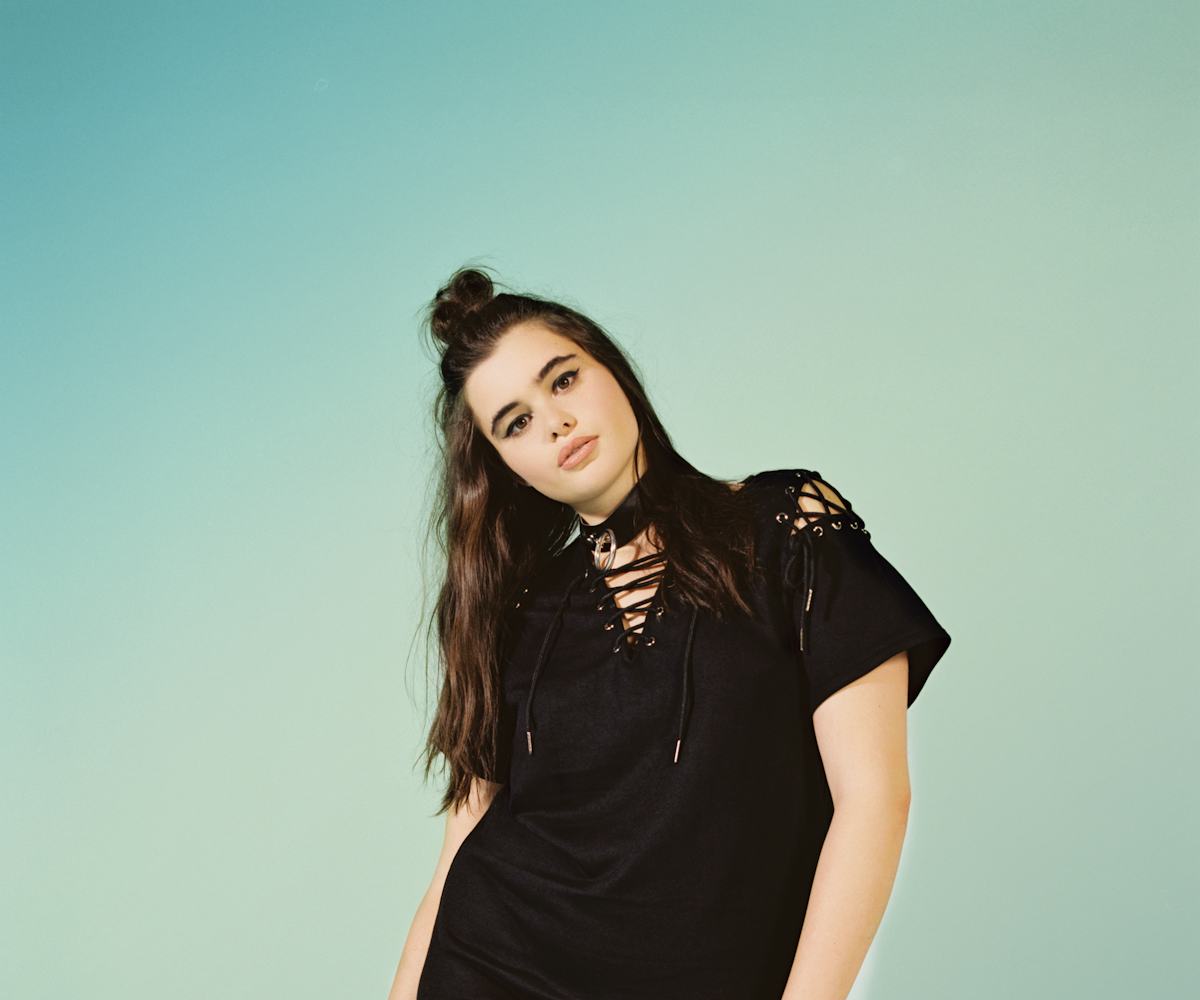 Photo courtesy of Missguided
Barbara Ferreira Is Back As The Face Of Missguided+
A whole new collection "to empower babes of all sizes"
Missguided+ is back with a whole new line of inclusive clothing, just in time for fall, and an inspiring campaign to go along with it.
For the latest collection, you can expect the perfect mix of day-to-night transitional pieces, including a variety of knits, duster jackets, and office-appropriate white shirts in addition to rebelliously sexy dresses, choker necks, and a whole lot of lace-up detailing. And of course, the whole line stays true to the prices you can expect from Missguided.
Don't go around mistaking Missguided+ for just another plus-size line, though, grouping women who wear particular sizes into a specific category. As the brand states, "plus isn't the word." They stand by empowering girls of all sizes to dress how they want and feel confident. That's why this specific line is still everything that Missguided customers love about the brand, including "just a few extra sizes," exclusively for girls who wear sizes 12 to 20.
The brand once again tapped the beautiful and inspiring Barbara Ferreira, who is quickly becoming a powerful force within the world of modeling, known for her "I'll do what I want" attitude and being endlessly confident in her own skin—and certainly not dressing to fit society's mold.
"I feel it's very important to remove labels; the progress in fashion will be when people completely cut out the words 'plus size' from their vocabulary and accept that women come in many sizes—especially over a size 4," Ferreira says. "Once that happens, I feel as though inclusiveness of body type will finally start happening."
While Ferreira's campaign alone is inspiring and empowering, she also left me with a very important message to girls—of all sizes—everywhere: "Don't focus on your body. Love it, but know it'll never be up to society's standards because it's all Photoshop and exclusivity. And that's okay!"
Click through the gallery below to check out Ferreira's latest campaign, and don't forget to shop the new pieces on Missguided.com.
Barbara Ferreira for Missguided+
Barbara Ferreira for Missguided+
Barbara Ferreira for Missguided+
Barbara Ferreira for Missguided+
Barbara Ferreira for Missguided+
Barbara Ferreira for Missguided+
Barbara Ferreira for Missguided+
Barbara Ferreira for Missguided+
Barbara Ferreira for Missguided+