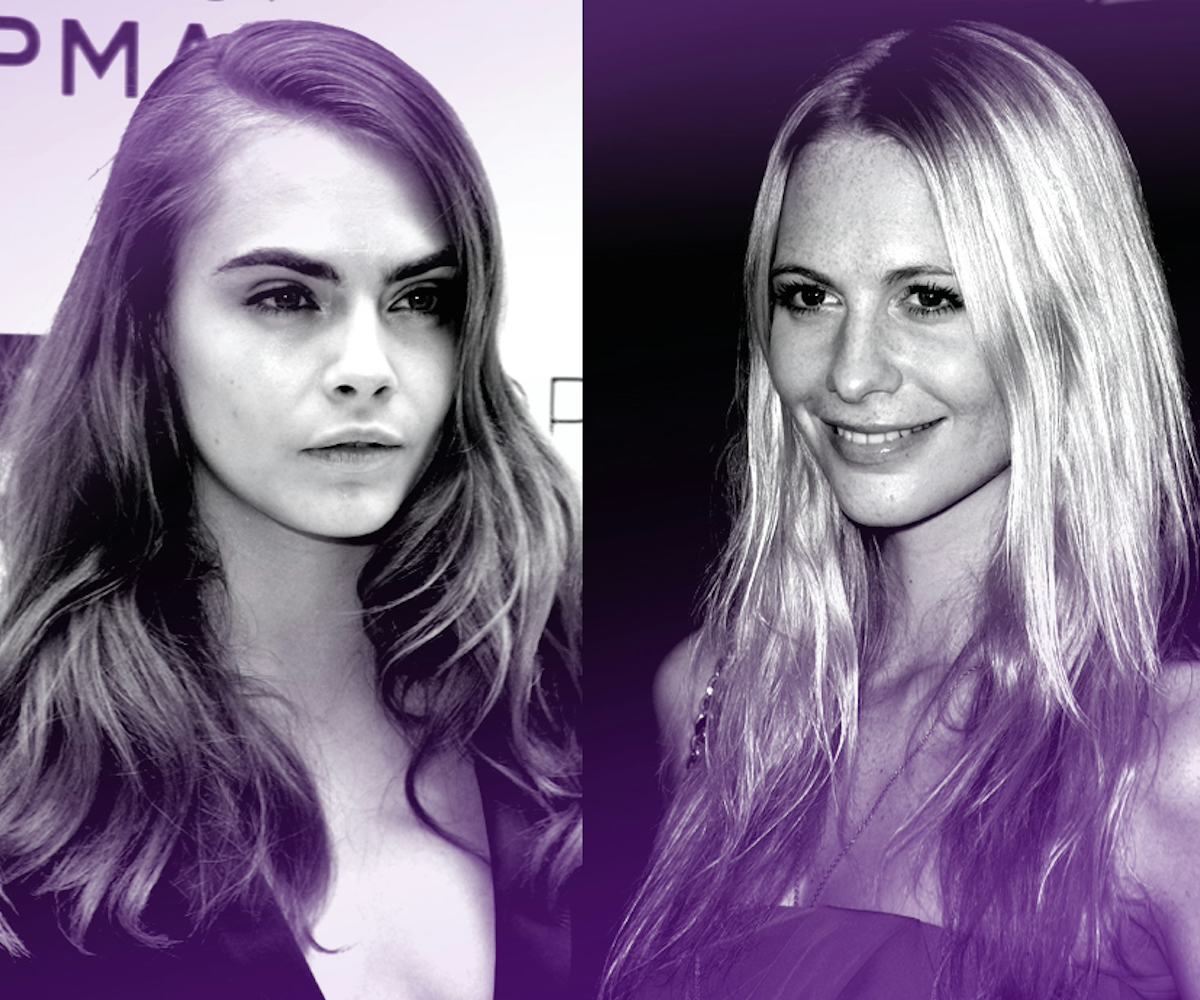 cara delevingne vs. poppy delevingne: style-off
two sisters, two equally awesome styles.
Having a younger or older sister can mean a guaranteed a BFF for life and a whole second closet of full of wardrobe options, but there's also the annoying, unavoidable comparisons from family members, teachers, and friends that come along with being a sibling.
Case in point: the Delevigne sisters. Both Cara and Poppy are models and at the top of every party invite list and (until Cara's recent dye job,) blonde, but that's where the girls' similarities stop. Each sister has a distinct approach to fashion—Poppy is more refined while Cara is a fashion rebel.
Last night the sisters attended a celebratory dinner for the new Topshop flagship store opening today on Fifth Avenue in New York. In addition to hamming it up with other it-girl partygoers like Beyoncé, Hailee Steinfeld, Jourdan Dunn, and Hailey Baldwin, both Poppy and Cara looked rad on the red carpet. 
Cara, who's the current face of the brand, took time off from taking over the world with her DKNY collab, appearing in music videos, and her budding acting career to attend the party. She showed off her youthful side rocking a LBD with serious cutouts that she paired with strappy heels—and no accessories. 
Image via Getty Images
Newly married Poppy—who in addition to modeling is a regular fixture at fashion parties and charity galas—went glam opting for a white, off-the-shoulder dress with silver beading that is totally getting us into the holiday spirit. Channeling her role as the eldest sibling, Poppy kept her accessories sophisticated and minimum with silver stilettos and a fur grey coat that she removed once she was in the party. 
  Image via Getty Images
While there's no denying that both Cara and Poppy are individuals and totally own their styles, it's hard not to notice the following similarities in the sisters' party looks:
1.)  Mini-dresses.
2.)  Simple up-dos.
3.)  Minimal accessories.
4.)  Subtle makeup.
In conclusion: Amazing style must run in the family.