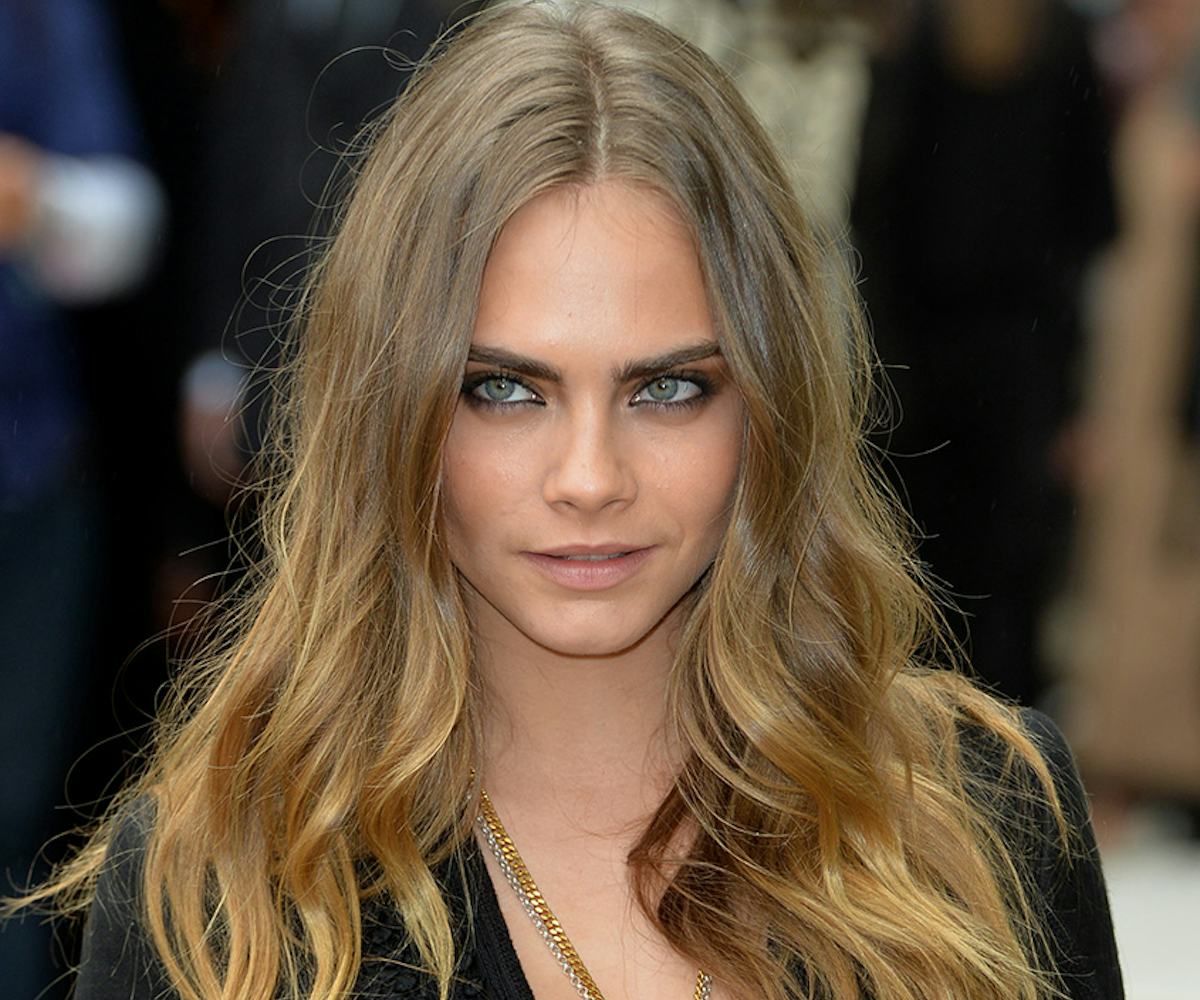 Photo by Anthony Harvey/Getty Images.
Cara Delevingne Stars In The New Chanel Eyewear Campaign
is she back in the modeling scene for good?
It appears that Cara Delevingne may be returning from her modeling hiatus. Chanel just released a new teaser video for their upcoming Spring 2016 eyewear campaign, starring everyone's favorite quirky model-turned-actress. She's filmed giving us some serious futuristic skater girl vibes, wearing a baseball cap backward, a structured metallic top, and the coolest laser-engraved "quilted" shades we've ever seen, while thunder and suspenseful music set the scene.
Back in late 2014, Delevingne announced that she would be taking a break from modeling to focus on her acting career. She currently has six movies in the works, so we'd say the budding actress certainly did just that. Will she be jumping back into modeling for good? Not necessarily. We imagine that she would do anything for Chanel, including taking the time to shoot a campaign in-between film projects, considering just how close of friends she is with Karl Lagerfeld. I mean, she and her puppy had front row seats at the Spring/Summer Haute Couture 2016 show.
We're not exactly sure what's going on in the hair department—did she chop her hair into a bob for the new ads? We'll have to wait for the rest of the campaign to find out.
Check out the teaser below.