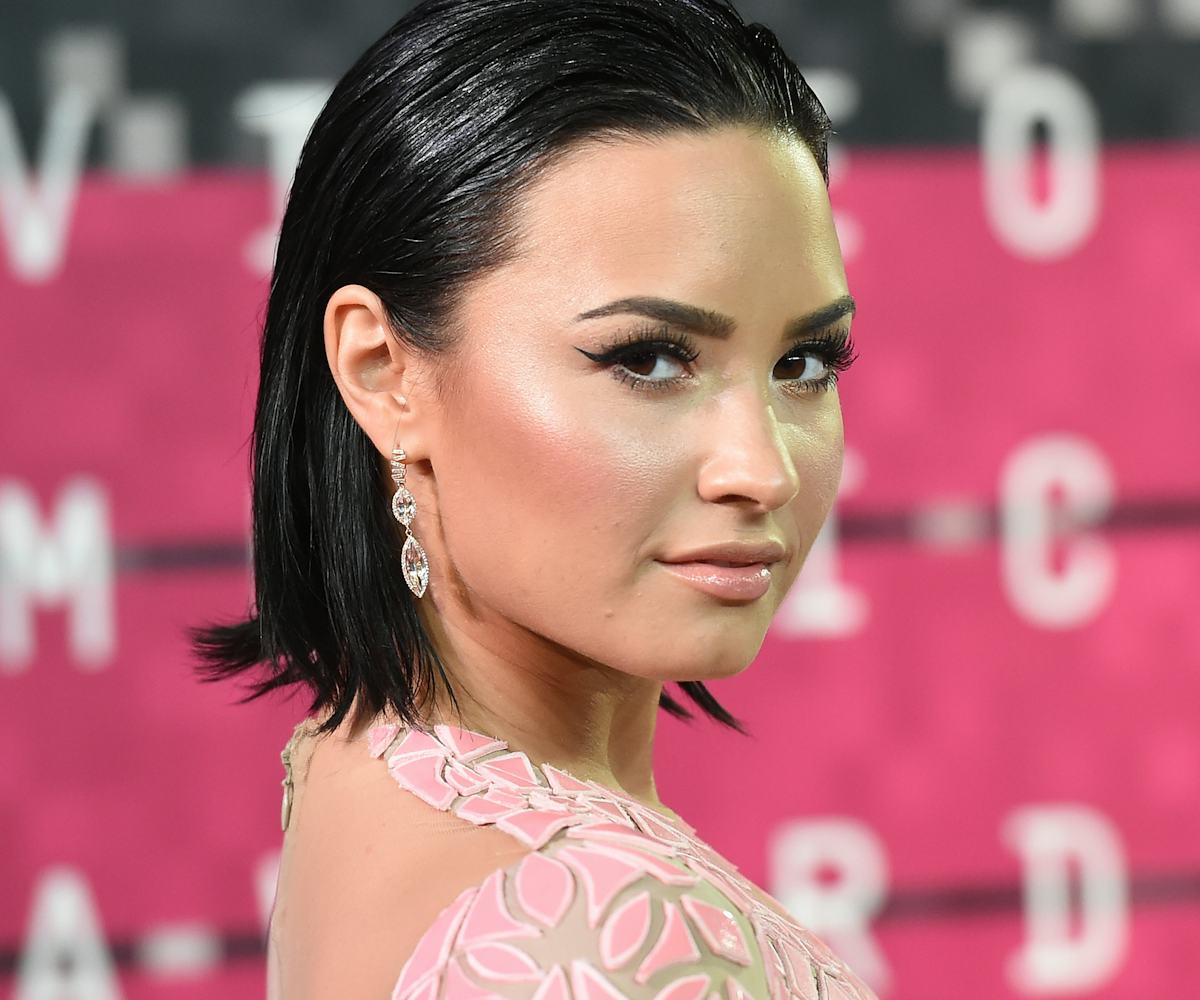 Photo by Jason Merritt/Getty Images
Demi Lovato Signed Her First Modeling Contract
Demi Lovato is on a roll today—hours after releasing her highly anticipated album Confident, the singer and actress officially signed her first modeling contract! Wilhelmina Models made the official announcement about their brand-new signee this afternoon.
"We are very excited to have such a phenomenal musical star with an editorially beautiful image on board with us here at Wilhelmina. Not only is Demi immensely talented, she also has confidence, sophistication, maturity, and body positivity that we will use to build her presence in the world of fashion," said Wilhemina senior model manager Jose Covarrubias.
The former Disney star has been the face of magazine covers, body-image campaigns, and tons of merchandise, so being in front of the camera should be nothing new to her. However, it will be interesting to see how this modeling agency paves a career for her in the fashion industry. In the press release, Demi said, "I'm thrilled to sign my first major modeling contract with Wilhelmina. I'm very excited to see where our work together will go creatively as I enter the next phase of my career and continue to develop as an artist."
Alex Vaickus, CEO of Wilhelmina Models, added: "We are so thrilled to represent such a sophisticated, confident, and talented woman, as Demi. She has proved that she is an accomplished singer and actress, and we look forward to seeing her success within the modeling realm."
Congratulations, Demi! We can't wait to see her strut on the catwalk.