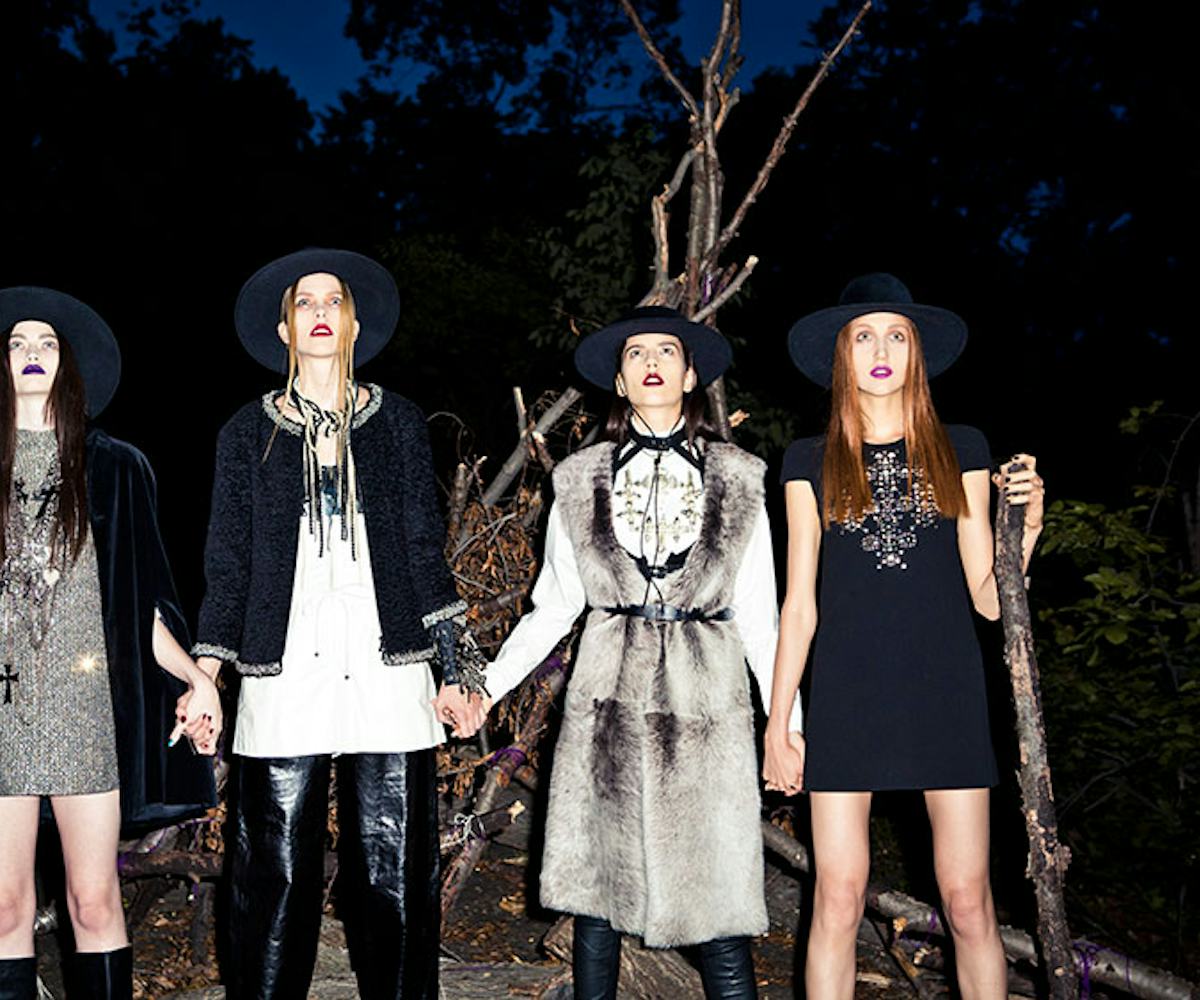 Photo by Meredith Jenks
etsy discriminates against witches in new policy
bubble, bubble, toil and trouble for witchy online sellers
Bad news for the metaphysically inclined of the DIY set: Etsy has decided to ban the sale of spells, hexes, and other occult-based services. The crafty juggernaut previously allowed its vendors to sell such enchantments, so long as the purchase came with something tangible (like a bracelet, candle, or music download) and the seller didn't specifically guarantee witchcraft-based results IRL. But a recent policy change cracking down on the once-thriving community of witches has spiritual and supernatural entrepreneurs turning green with outrage.
The online purveyor of overpriced vintage Harley Davidson tees and hand-knit, sustainably harvested alpaca wool hats that are also beards recently announced a policy change banning the sale of "any metaphysical service that promises or suggests it will effect a physical change (e.g., weight loss) or other outcome (e.g., love, revenge) is not allowed, even if it delivers a tangible item." No specific reason for the new rules has been given, and many of Etsy's vendors cite a literal witch hunt, claiming that the policy took effect with little to no warning earlier this month, effectively pulling the plug on many web-based storefronts overnight. Etsy's ban follows eBay's similarly controverisal 2012 policy against magical wares and occult services, leaving self-starter witches and warlocks hoping to cushion their income with few options.
Hordes of furious witches and magick practitioners evoke religious discrimination, gathering in a virtual coven in an Etsy forum dedicated to the subject garnering more than 850 responses. While some are plain outraged about the quick change in shop rules, others expressed disappointment and frustration at the decision to ditch a community that previously found refuge on—and helped line the DIY-homestead-gingham pockets of—the handicraft site. One thing is certain: Etsy is ballsy for whipping up a large group of self-described witches—witches!—into a pissed-off frenzy.