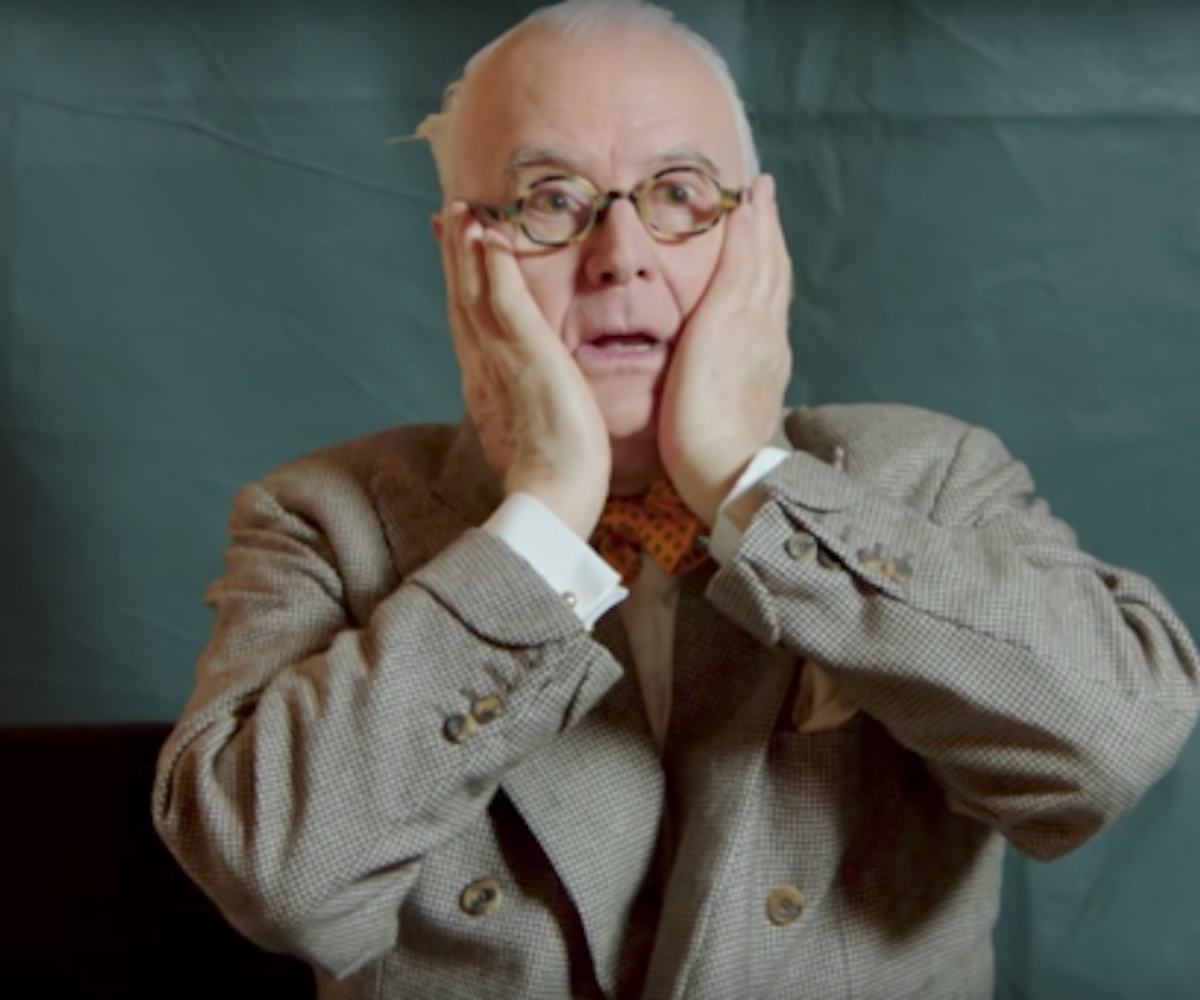 9 Fashion Films We Can't Wait To Watch Come Down The Cinematic Runway
And one highly-anticipated anthology series
With social media being omnipresent, the once-elusive fashion industry now offers more people than ever access to its inner workings. It's possible for people sitting at home to have a better view of runway shows than those at the venue, and backstage can be experienced virtually without any of the IRL chaos. But just because we can see more than ever, that doesn't mean fashion has lost any of its allure, it just means that the focus on fashion has turned toward the cinema. (See: The Devil Wears Prada or The September Issue.)
While there are already a ton of fashion films out there that you can watch courtesy of Netflix, there's a lot more coming out that we can't wait to watch. Here are the nine films we're most excited about, plus one series that is so good we had to include.
We Margiela
Announced at the beginning of last fashion week, this is a documentary about the elusive designer Martin Margiela. The film will gather interviews from those who worked for the label in its early days, footage of employees' personal collections, and stories about the man who preferred to cast his friends over models. It will also feature appearances from Jenny Meirens, the brand's co-founder and Margiela's creative and business partner, who passed away this past July.
According to Dazed, what we can expect is a work that will "ultimately explore the conflict between creativity and commerciality which hastened the designer's exit." We Margiela will premiere at the Museum Boijmans van Beuningen and Lantaren Venster in Rotterdam, Netherlands (where the film is being made), on October 22. No word on when it will come stateside, but we guess that's in line with the company's mystery.
Zara: The Story of the World's Richest Man
Just last week, Amancio Ortega, co-founder of Inditex, the parent company of Zara, was briefly declared the richest person in the world. Bill Gates quickly stole his spot back, but Ortega is about $85 billion richer than us, and that makes him someone worth paying attention to.
Cue: a film about the fast fashion retailer and the man at its helm. It will reportedly include "hidden cameras, interviews with Zara insiders, and unique footage of Amancio Ortega, founder and self-made man behind the empire of the greatest prêt-à-porter industry." Refinery29 got a sneak peek at the film, which is set for release in the fall, and rounded up the craziest things they saw. Number one? The company was founded on creating knockoffs. Gasp.
The Gospel According To André
"I am going to be 70 years old in October, and I am very happy it came along at this time," André Leon Talley told The Hollywood Reporter about the upcoming documentary centered around his life. "It's a very sensitive film and it shows where I came from, which is very important. How I got from humble North Carolina to New York City to Studio 54. And also how important the inspirations of literature and beauty were in my youth through my life at church and my life with my grandmother. I find it very poetic."
Talley is known for his eccentric personality just as much as he is for his former career as editor-at-large for Vogue. We're not sure how the film, created by Kate Novack and premiering this month at the Toronto Film Festival, will manage to fit all there is to know about the fashion icon in one documentary, but we do know the title for it couldn't be more perfect.
Manolo: The Boy Who Made Shoes For Lizards
It's always the people who don't want a film made about them that have a film made about them. Shoe icon Manolo Blahnik is one of those people. "It's about my work, yes, and about who I am," he told WWD about Manolo: The Boy Who Made Shoes For Lizards. "It's about personal things, although I don't even know what you call personal anymore. It's not a vanity project because it was not my idea and I'm a very private person. But you arrive at a certain age and then, well, everything is okay."
Everything in the film appears to be okay too, according to the trailer. Actually, more than okay… it looks like something we'd really enjoy. It will feature Rihanna, Anna Wintour, Naomi Campbell, and others, waxing poetic about the designer. Despite his hesitation, Blahnik himself will also pop in here and there with his delightful Spanish charm.
We'll be first in line September 15 when it premieres in New York City.
House of Z
Zac Posen was on top of the world until he wasn't. He's regained his footing for the most part, but a new documentary, presented by Vogue, will document the darker times of the wunderkind designer. We already know how this story ends, but we're excited to witness what went down from the man himself. And luckily, we don't have to wait any longer to do so. The film became available on Vogue.com yesterday.
Grace Jones: Bloodlight and Bami
Grace Jones was equally as important to the music world as she was to the fashion industry. She's a style icon and still gets labeled a fashion muse even at the age of 69. Though the film will focus on the former part of her career, there's sure to be some sartorial inspiration in the "fascinating lonely place" of Jones' world in there somewhere. It premieres today at the Toronto Film Festival, and you can watch the trailer here.
Alexander McQueen Films
There are three films centered around the late Alexander McQueen in the works. The first is a biopic and will feature Jack O'Connell in basically perfect casting as the designer. It will focus on the months leading up to McQueen's stunning 2009 fashion show and his creative process. The second, titled The Ripper, will highlight the friendship between McQueen and his muse, the late fashion editor Isabella Blow. Last, we have a documentary, McQueen, directed by Ian Bonhôte with even fewer details than the others. All three have their work cut out for them, and we're hoping at least one does his legacy justice.
The Assassination of Gianni Versace
Not much has been revealed about Ryan Murphy's American Crime Story: The Assassination of Gianni Versace, outside of an ominous teaser released yesterday. What we do know: It will chronicle the 1997 murder of the Italian fashion designer, and we won't get it until early next year. Sad! But exciting at the same time!