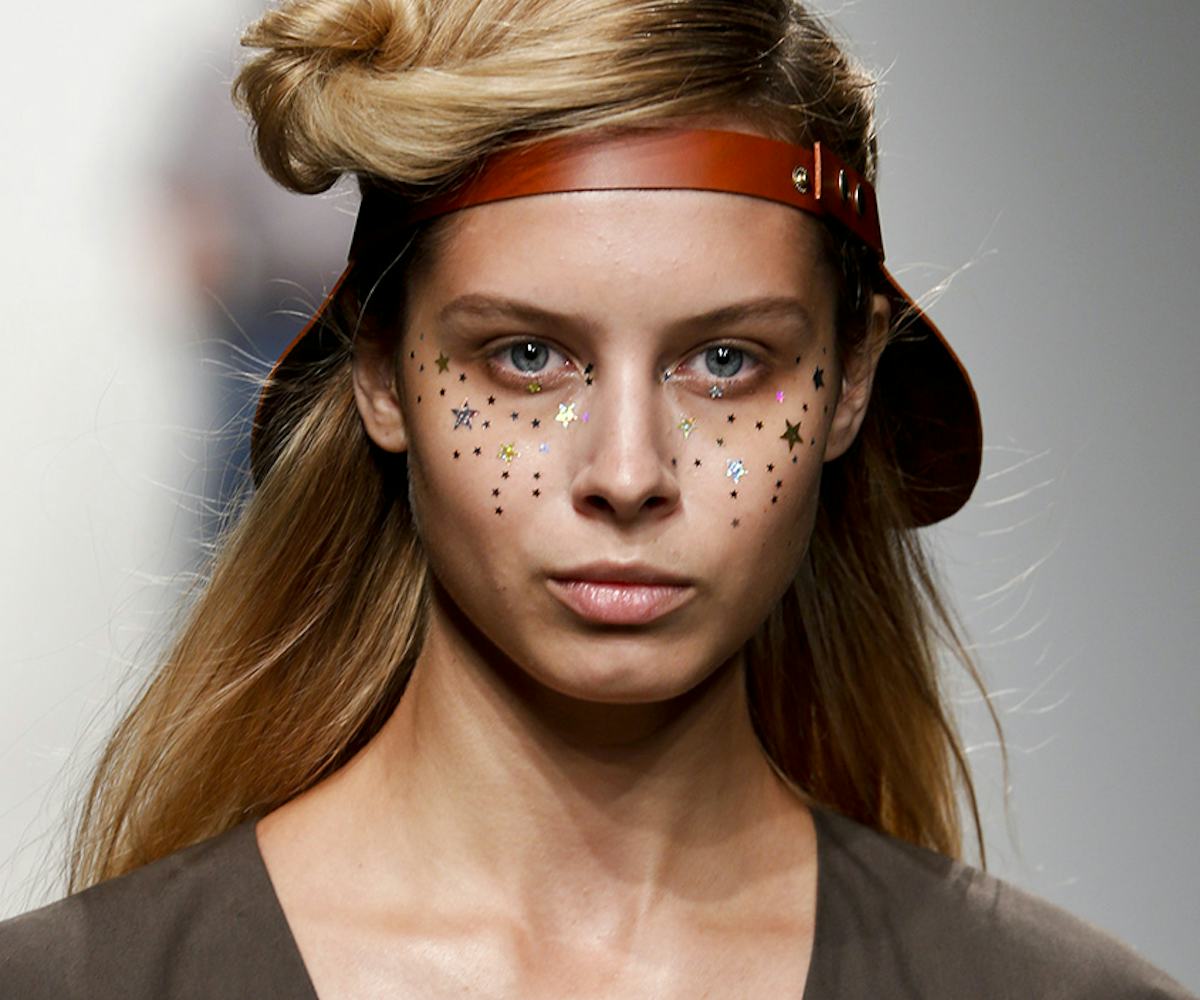 Photo by Brian Ach/Getty Images.
The Latest Evolution Of The Faux Freckle
from rainbow to sparkling
The faux freckle trend is here to stay—and continuing to evolve. It started with faking them in a natural way, then to rainbow-fying them, and now, making them sparkle and shine. That's right—the days of body glitter have returned in the form of freckles. 
Last month, makeup artist Dominique D'Angelo showed us how to achieve colorful speckles using liquid lipsticks in her tutorial, which caused the trend to take off via Instagram. It seems that the trend has once again progressed, with Insta-beauties all over the world achieving the look with glitter. Although this trend dates back to the Spring 2015 runways at A Detacher in the form of glittery stars (as seen above), it finally seems to be catching on in the real world.
Scroll down to see some of our favorite interpretations on Instagram.
Would you bring back your favorite (and long-forgotten) childhood beauty product in the form of fake freckles?