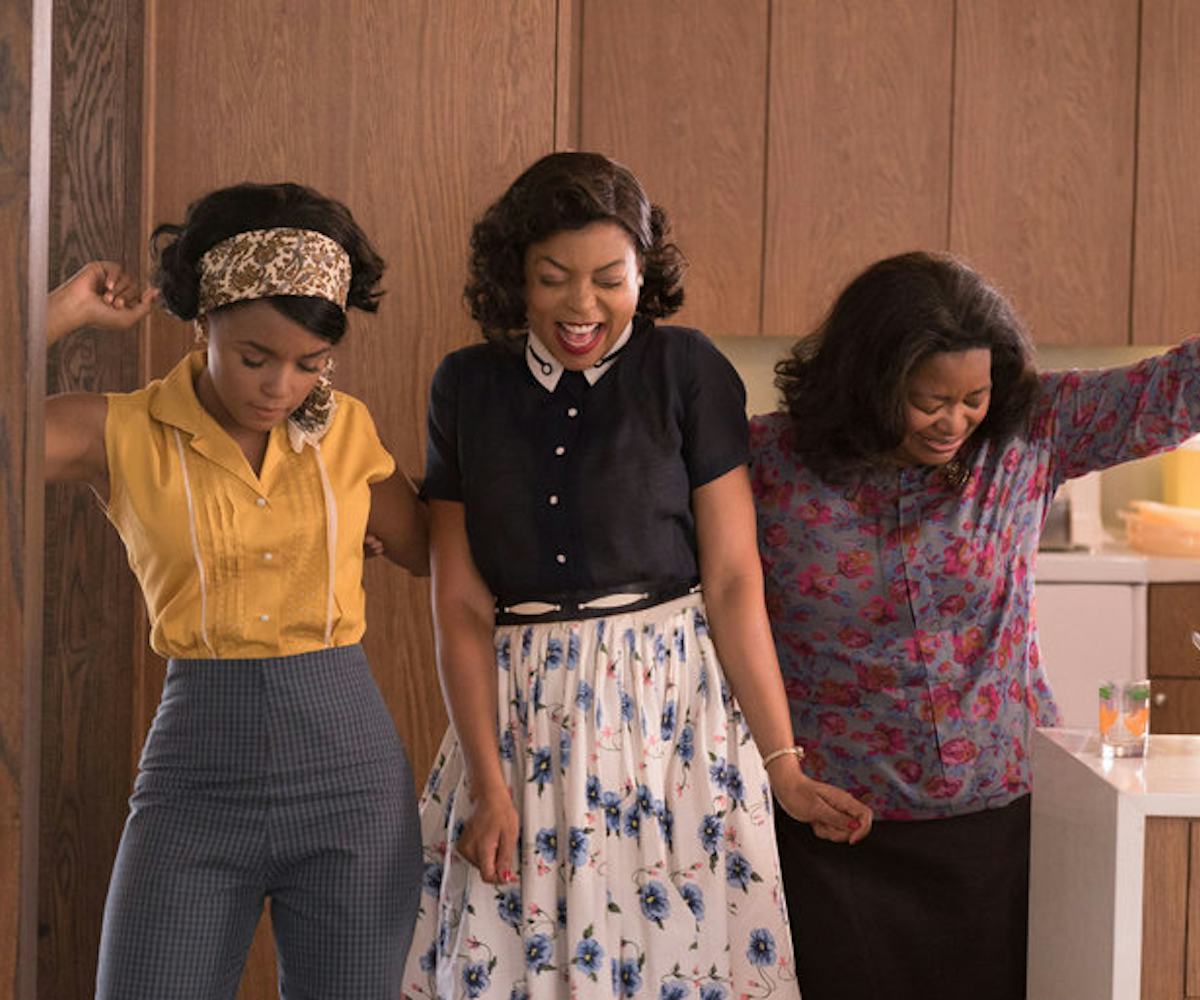 Photo courtesy of Fox 2000 Pictures
Taraji P. Henson, Octavia Spencer, and Janelle Monáe Are Out Of This World In 'Hidden Figures'
And rewriting American history
In the long history of NASA, it has always been a triumph to see women make their mark. But in the 1960s, a group of black women made history as mathematicians at NASA. Directed by Theodore Melfi, Hidden Figures is the biographical film adaptation of Margot Lee Shetterly's non-fiction book about the "human computers," made up of Katherine Johnson (Taraji P. Henson), Dorothy Vaughn (Octavia Spencer), and Mary Jackson (Janelle Monáe), and their mission to help astronaut John Glenn successfully get to outer space. Kirsten Dunst and Kevin Costner also have parts in the film, and Pharrell Williams is one of the producers.
Combined, these women are credited for some of NASA's greatest successes in space, like the Apollo trips to the moon. Having taken place in the South during the Jim Crow era of segregation, it's incredible that they were still able to get the job done. Who would have thought that a few talented math teachers called to duty to fill labor shortages would become the problem solvers at Langley Memorial Aeronautical Laboratory?
In an interview with the New York Times, Shetterly revealed that she had known Johnson her whole life, but was not aware of her contributions to NASA because they were never publicized. Instead of wondering why that was, she took matters into her own hands and published a book to document their legacy. If it weren't for Shetterly, we would never know this amazing true story that remains absent from U.S. history textbooks.
Hidden Figures is scheduled to premiere in theatres nationwide on January 13. If you can't wait that long, your next best option is to pre-order the original book, due out on September 6. Watch the full trailer, below.